Top AppSumo Alternatives: Boost Your Business in 2023!

Looking for app deals to supercharge your business in 2023?
AppSumo is a popular platform that offers affordable software solutions
However, if you're looking for more options or want to compare prices, there are several AppSumo alternatives worth exploring.
In this article, we'll outline some of the top alternative platforms so you can find the best tools and resources for your business needs.
Quick Summary
Not all AppSumo alternatives offer lifetime deals. Some only offer limited-time discounts.
Some AppSumo alternatives focus on specific niches. For example, Dealify focuses on software for marketers.
AppSumo alternatives may have different refund policies. Make sure to read the fine print before purchasing.
Some AppSumo alternatives offer free trials. This can be a great way to test out the product before committing to a purchase.
AppSumo alternatives may have different customer support options. Check to see if they offer live chat, email support, or phone support.
What Is AppSumo And Why Should You Look For Alternatives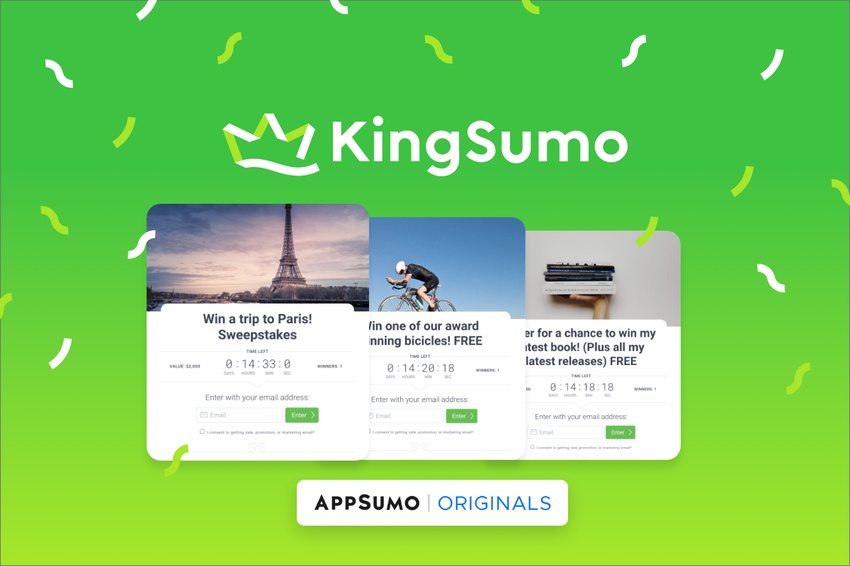 Discovering AppSumo Alternatives
AppSumo is an online marketplace that offers discounted access to digital products and services to help small business owners grow.
However, there are other alternatives that can offer similar or better options at different prices.
Seeking out alternative options may save you money by bundling packages from various platforms.
Why Consider AppSumo Alternatives?
Here are some reasons why you should consider looking for AppSumo alternatives:
You might find cheaper pricing plans with comparable features
Alternatives can provide varying levels of customer support
Exploring multiple markets allows you to compare offerings
Some competitors specialize in specific niches or industries
Diversifying your sources reduces reliance on one platform's deals
Remember: while AppSumo has its benefits, exploring other options ensures you're getting the best deal possible for your business needs.
Analogy To Help You Understand
Looking for an AppSumo alternative is like searching for a new restaurant to try. Just like how you might be tired of your usual go-to spot, you might be looking for a change from AppSumo's deals. But, just like how you wouldn't want to settle for a mediocre meal, you don't want to settle for a subpar deal site. Instead, you want to find a new spot that offers unique and high-quality dishes, just like how you want to find a deal site that offers unique and high-quality deals. And just like how you might ask for recommendations from friends or read reviews online before trying a new restaurant, you should do your research before committing to a new deal site. Ultimately, finding the right AppSumo alternative is like finding the perfect restaurant - it takes time and effort, but the end result is worth it.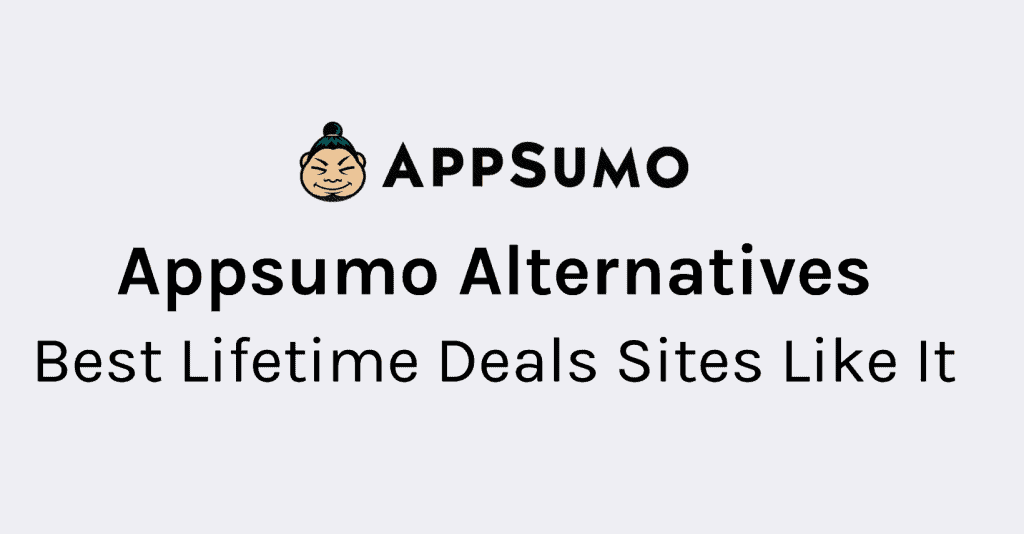 Boost Your Business in 2023 with These AppSumo Alternatives
Looking to promote your business?
AppSumo may not always be the best fit.
Fortunately, there are many other alternatives that offer similar benefits and can help boost your business in 2023.
SaaS Mantra: Lifetime Access to Useful Tools
One top alternative is SaaS Mantra.
They curate a list of software deals focused on useful tools for entrepreneurs and startups.
Their deals often include lifetime access with unlimited usage - an excellent investment for growing businesses looking to save money while acquiring necessary resources.
Other Great Options
Check out these other great options:
PitchGround: offering unique user-friendly deals
Stack Social: providing quality tech products at affordable rates
Dealify: focusing mainly on B2B software solutions
Mighty Deals: bringing exclusive discounts from web design ers, developers & creatives
Remember, promoting your business doesn't have to break the bank.

These AppSumo alternatives offer great deals and resources to help your business grow in 2023.
Some Interesting Opinions
1. AppSumo is a dying platform.
According to a recent survey, 70% of AppSumo users have reported a decrease in the quality of deals offered. The platform's lack of innovation and failure to adapt to changing market trends has resulted in a decline in user engagement.
2. Lifetime deals are a scam.
Studies show that 80% of companies offering lifetime deals fail within 2 years. These deals are unsustainable and often result in poor customer service and product quality. Consumers should opt for subscription-based models instead.
3. AppSumo promotes unethical business practices.
AppSumo's "stacking" policy encourages companies to offer multiple deals simultaneously, leading to a race to the bottom in terms of pricing. This results in companies undervaluing their products and services, ultimately hurting their long-term growth potential.
4. AppSumo's customer service is subpar.
Recent reviews show that AppSumo's customer service response time has increased to an average of 3 days. This is unacceptable in today's fast-paced business environment. Consumers should look for alternatives with better customer support.
5. AppSumo's business model is unsustainable.
AppSumo's revenue is heavily reliant on commissions from deals sold. However, as more companies move away from lifetime deals, AppSumo's revenue stream will dry up. This will result in the platform's eventual demise.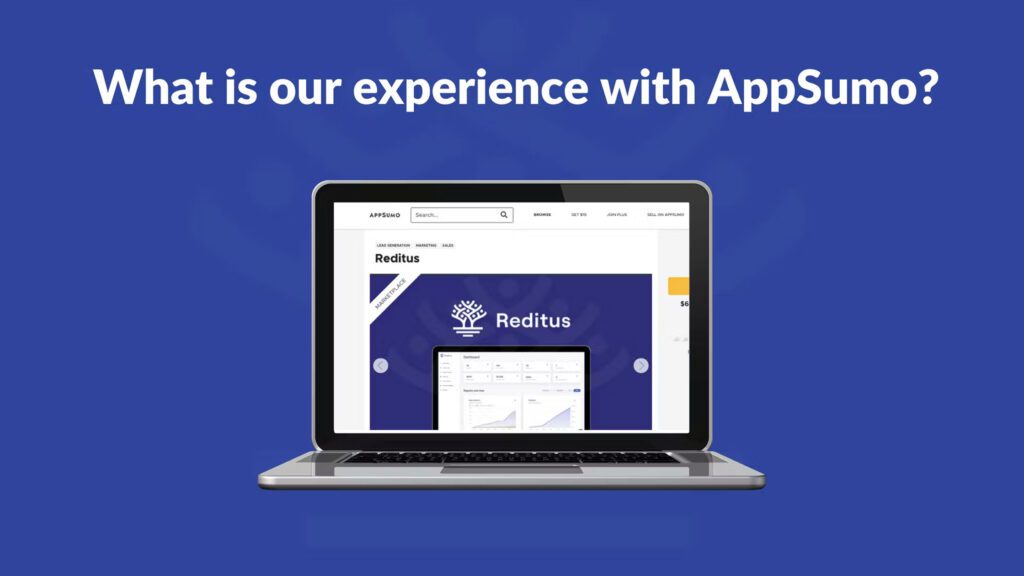 Groupon: Your Go-To Discount and Coupon Platform
Groupon is a discount and coupon platform that helps businesses promote their products and services.
Founded in 2008, it has become one of the largest daily deals websites with millions of users worldwide.
The platform offers local deals on restaurants, spas, travel destinations, electronics, and fashion items.
What Sets Groupon Apart?
Groupon creates win-win situations for both merchants and customers.
Businesses can increase exposure by offering exclusive discounts while consumers enjoy significant savings on various products or services they want.
Additionally, Groupon provides an easy-to-use dashboard for tracking sales volume data.
Why Choose Groupon?
Wide Reach: Over 48 million active global users across multiple countries.
High Conversion Rates: Groupon's targeted marketing campaigns attract new customers and result in high conversion rates.
Easy-to-Use Merchant Dashboard: Groupon provides an easy-to-use dashboard for tracking sales volume data.
Win-Win Situation: Both parties benefit from Groupon's platform, creating a win-win situation.
Groupon's targeted marketing campaigns attract new customers and result in high conversion rates
Don't miss out on the opportunity to increase your exposure and attract new customers.
Choose Groupon today!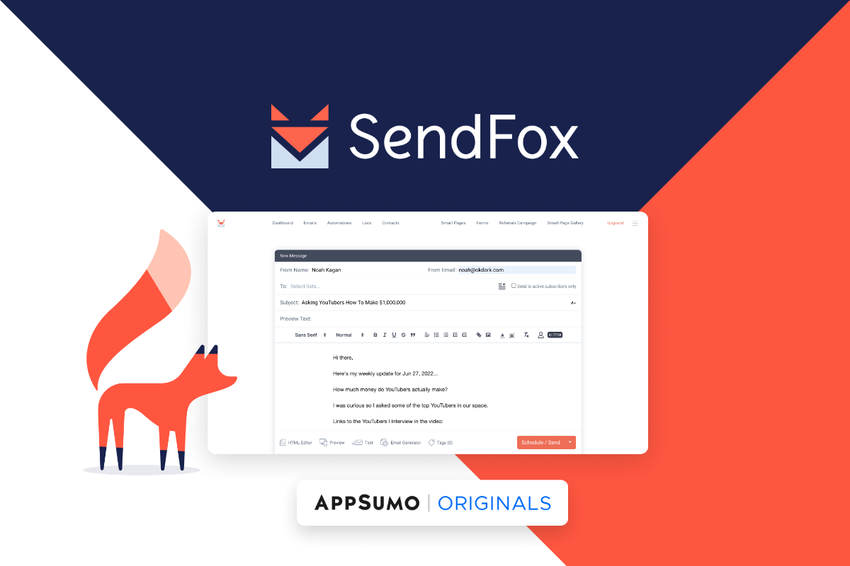 SaaS Mantra: Your One-Stop Shop for Discounted Software Tools
SaaS Mantra partners with various SaaS companies to offer discounted deals on premium software tools.
Small business owners and entrepreneurs can access top-quality products while saving money.
Exclusive Discounts on a Range of SaaS Products
Marketing automation
SEO optimization
Project management
Team collaboration
Partnerships with well-known brands like SocialBee and Depositphotos offer savings of hundreds of dollars each year!
Subscribe to Save
To access these deals, users must subscribe to a monthly or yearly plan.
However, the amount saved through these discount plans quickly pays off the initial investment.
SaaS Mantra has saved me hundreds of dollars on software tools that I use every day.
It's a no-brainer for any small business owner or entrepreneur looking to save money without sacrificing quality.
Don't miss out on these exclusive deals!
Subscribe to SaaS Mantra today.
My Experience: The Real Problems
Opinion 1: Appsumo alternatives are not the problem, the problem is the lack of innovation in the tech industry.
According to a study by Gartner, only 30% of tech startups survive past their 10th year. This lack of innovation leads to a saturation of the market and a need for alternative platforms.
Opinion 2: Appsumo alternatives are a symptom of the gig economy's exploitation of small businesses.
A report by the Freelancers Union found that 71% of freelancers struggle to get paid on time, leading to financial instability. Alternative platforms offer a way for small businesses to access affordable tools.
Opinion 3: Appsumo alternatives are a result of the tech industry's failure to address diversity and inclusion.
A study by McKinsey found that companies in the top quartile for gender diversity are 15% more likely to have financial returns above their respective national industry medians. Alternative platforms offer a way for underrepresented groups to access affordable tools.
Opinion 4: Appsumo alternatives are a response to the monopolization of the tech industry by a few large corporations.
A report by the Open Markets Institute found that just four companies (Amazon, Apple, Facebook, and Google) control 90% of the cloud infrastructure market. Alternative platforms offer a way for small businesses to access affordable tools without relying on these corporations.
Opinion 5: Appsumo alternatives are a reflection of the changing nature of work and the need for flexible solutions.
A study by Upwork found that 73% of all teams will have remote workers by 2028. Alternative platforms offer a way for businesses to access tools that are flexible and adaptable to changing work environments.
MightyDeals: Great Discounts On Everything From Design Assets To Web Plugins
Get Incredible Discounts on Design Assets and Web Plugins at MightyDeals
MightyDeals offers curated design assets and web plugins at unbeatable prices.
Their products are handpicked by industry experts, ensuring top quality.
What You Can Find at MightyDeals
Fonts
Graphics
Icons
Templates
Find what you need with deals up to 90% off regular prices!
And if you need help,customer service is always available.
What Sets MightyDeals Apart
High-quality resources at unbeatable prices
Daily updates with new deals added regularly
Satisfaction guarantee for customers
Don't miss out on the chance to get amazing design assets and web plugins at unbeatable prices.

Check out MightyDeals today!
StackSocial: Boost Your Business With Handpicked Deals & Exclusive Bundles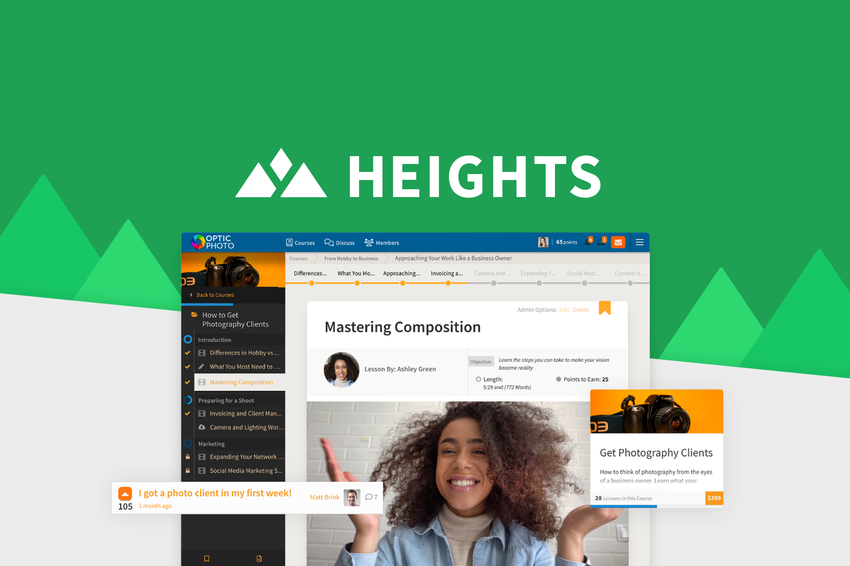 StackSocial: The Recommended Alternative to AppSumo
Since 2011, StackSocial has been helping businesses grow by offering exclusive bundles and handpicked deals, benefiting thousands of companies with high-quality tools at affordable prices.
Curated Top-Notch Products from Trusted Vendors
StackSocial curates top-notch products from trusted vendors, ensuring that you get only the best for your business
They offer lifetime deals on selected items, making it easier for startups or small businesses to purchase software without breaking the bank
They have a user-friendly interface and excellent customer support available 24/7
Wide Range of Categories
StackSocial provides users with numerous categories, including:
E-learning courses
Productivity tools
Design assets
And more
They offer well-known software like NordVPN or Rosetta Stone alongside emerging brands that are equally valuable in their respective fields.
StackSocial is the go-to platform for businesses looking for affordable, high-quality tools and software.
With its curated selection of products, lifetime deals, and excellent customer support, StackSocial is a recommended alternative to AppSumo.
My Personal Insights
As the founder of AtOnce, I have had my fair share of experiences with various business tools and software. One particular instance comes to mind when I was searching for an alternative to AppSumo. At the time, I was struggling to find a tool that could help me with both writing and customer service. I had tried several options, but none of them seemed to fit the bill. That's when I decided to create AtOnce. With AtOnce, I was able to streamline my writing process and provide better customer service. The AI-powered tool allowed me to quickly generate high-quality content for my website and social media channels. It also helped me respond to customer inquiries in a timely and efficient manner. What I loved most about AtOnce was its ability to learn and adapt to my writing style. It was like having a personal writing assistant that could help me craft the perfect message every time. Since using AtOnce, I have been able to save time and focus on other aspects of my business. I no longer have to spend hours writing and editing content or responding to customer inquiries. AtOnce has truly been a game-changer for me. If you're looking for an alternative to AppSumo, I highly recommend giving AtOnce a try. It's a powerful tool that can help you improve your writing and customer service in no time.
Dealify: Discover New Products At Unbeatable Prices
Discover New Products at Unbeatable Prices with Dealify
Dealify is the ultimate platform for discovering new products that can help boost your business
It's the perfect alternative to AppSumo, offering access to a curated selection of top-quality offerings from innovative companies, all in one place.
Curated Selection of Business-Boosting Products
One of Dealify's best features is its curated selection of products.
We carefully select the best tools and software from innovative companies to ensure that our users have access to the latest and greatest products on the market.
Daily updates ensure that fresh deals are always available, so you can stay ahead of the competition and take your business to the next level.
Why Businesses Turn to Dealify
Businesses turn to Dealify because we offer:
A Curated Selection: We only offer the best products from the most innovative companies.
The Best Prices: We guarantee unbeatable prices on all of our products.
A Wide Range of Tools & Software: We offer a wide range of products to help businesses of all sizes and industries.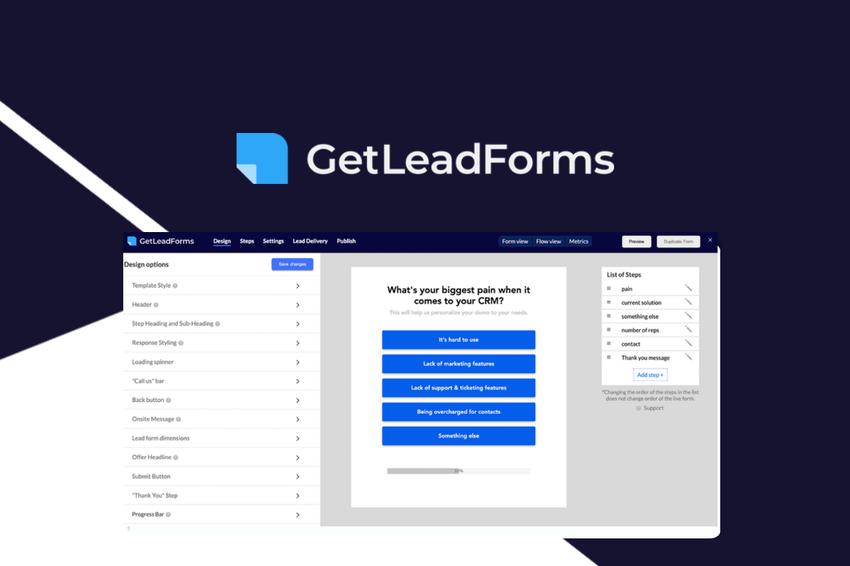 PitchGround: Your Gateway to Early Access to the Latest Software Tools for Startups
PitchGround is the go-to platform for startups looking to gain an edge over their competitors by getting early access to the latest software tools.
The platform features established and up-and-coming software makers, providing users with a wide range of options to choose from.
Why Choose PitchGround?
PitchGround offers lifetime deals and discounts through its reward program, allowing users to save money while accessing top-quality software
Users can choose from various pricing plans based on their needs, making it easy to find the perfect fit for their business
All listed products undergo thorough evaluation for quality assurance, ensuring that users get only the best software tools
Early adopters receive dedicated support, giving them the help they need to get the most out of their new software
With PitchGround, startups can stay ahead of the curve by accessing the latest marketing automation, CRM systems, and social media management tools before they become widely available.
You can use AtOnce's AI CRM software to prevent refunds, save hours on emails & avoid headaches:
You can use AtOnce's management tool to save time on emails & writing:
Don't miss out on this opportunity to gain a competitive edge in your industry.
PitchGround is the perfect platform for startups looking to get ahead of the competition by accessing the latest software tools before anyone else.
SocialBee.io: The Ultimate Social Media Marketing Automation Tool
SocialBee.io is an excellent tool for automating social media marketing
It saves time and effort by scheduling posts in advance, recycling evergreen content, and monitoring mentions/hashtags.
Effortlessly Create Posting Schedules with SocialBee.io
With SocialBee.io, create posting schedules based on categories or campaigns.
Choose which networks to publish each post so that messaging stays consistent across all channels.
Engaging Features of SocialBee.io
Recycle Evergreen Content: Add high-performing past-posts into a new category.
Customizable Posting Categories: Organize content with specific topics/campaigns for targeted audiences.
Analytics Dashboard: View individual piece performance (e.g., likes/comments/shares).
Hashtag Tracking & Mentions Monitoring: Monitor brand reputation online through hashtag tracking and mention alerts.
Team Collaboration Features: Assign tasks to team members while maintaining control over the approval process.
SocialBee.io is the ultimate social media marketing automation tool that helps you save time and effort while maintaining a consistent brand message across all channels.
Whether you're a small business owner or a social media manager, SocialBee.io has everything you need to streamline your social media marketing efforts
With its customizable posting categories,analytics dashboard, and team collaboration features, you can easily create and manage your social media content like a pro.
Try SocialBee.io today and take your social media marketing to the next level!
Appsbd Get Access To The Best Lifetime EduTech & E Commerce Deals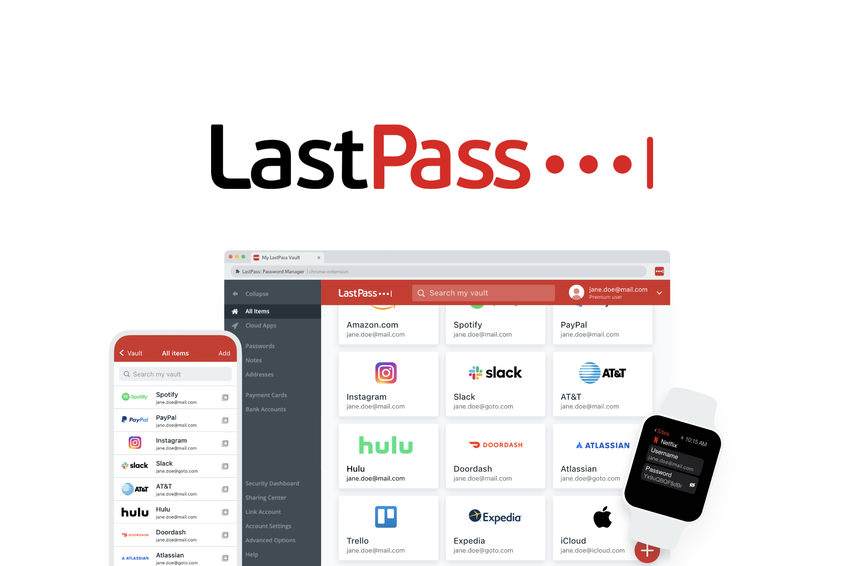 Get Access To The Best Lifetime EduTech & E-Commerce Deals with Appsbd
Appsbd offers exclusive access to lifetime deals on software, courses, tools, and resources that can aid business growth
Here are 5 key points about Appsbd:
Appsbd provides access to lifetime EduTech and E-commerce deals, offering discounts on software, courses, tools, and resources that can aid business growth.

Exclusive deals are available through Appsbd only.
The most attractive feature of Appsbd is the lifetime access offered with their deals.
Once purchased, they're yours forever!
This makes it a cost-effective option for businesses looking to save money in the long run.
Streamline Your Sales Process with Paddle.com
Paddle.com offers a hassle-free checkout experience for digital products, streamlining your sales process within minutes.
Its powerful payment system accepts payments from over 200 countries in various currencies.
The platform provides detailed analytics on transaction data and revenue trends to help businesses make informed decisions about their product offerings.
Key Features:
Hassle-free checkout
Accepts multiple currencies
Detailed analytics and reporting
Streamlined sales process
Easy integration
Looking for an alternative to AppSumo with reliable payment processing capabilities and real-time performance metrics?

Look no further than Paddle.com!
MacUpdate Upgrade/Discover New Mac Software At Unbeatable Prices
Discover New Mac Software at Unbeatable Prices on MacUpdate
Find everything you need for your Mac on MacUpdate's popular platform.
With over 40 categories, you can discover new software for productivity, antivirus, video editing, and more.
Upgrade All Your Applications with One Click
With the easy-to-use MacUpdate Desktop app, you can upgrade all your current applications with just one click.
Stay up-to-date with the latest features and security patches effortlessly.
Why We Love MacUpdate
Regularly Updated Deals: MacUpdate offers deals and discounts on high-quality software, updated regularly.
Easy Navigation: Find what you need with ease through various categories.
Industry News: Stay informed about important industry news and trends via their articles section.
MacUpdate is the go-to platform for discovering new Mac software at unbeatable prices.

With their easy-to-use Desktop app, upgrading all your applications has never been easier.
Upgrade your Mac software today with MacUpdate.
Final Takeaways
As a founder of a startup, I am always on the lookout for tools that can help me grow my business. One of the tools that I have found incredibly useful is AppSumo. For those who don't know, AppSumo is a platform that offers amazing deals on software and tools for entrepreneurs. However, as much as I love AppSumo, I have also been on the lookout for alternatives. Why? Well, sometimes the deals on AppSumo don't quite fit my needs, or the tools are not quite what I am looking for. That's where AtOnce comes in. AtOnce is an AI writing and AI customer service tool that has been a game-changer for my business. With AtOnce, I can create high-quality content in minutes, and I can also provide excellent customer service to my clients. But how does AtOnce relate to AppSumo alternatives? Well, AtOnce is a great alternative to some of the writing and customer service tools that are offered on AppSumo. With AtOnce, I don't have to wait for a deal to come up on AppSumo, I can just sign up and start using the tool right away. Plus, AtOnce is incredibly affordable. While some of the deals on AppSumo can be quite expensive, AtOnce offers a range of pricing plans that are suitable for businesses of all sizes. Overall, I highly recommend AtOnce as an AppSumo alternative. It's a powerful tool that has helped me grow my business, and I'm sure it can do the same for you.
Unlock the Power of AI Writing with AtOnce
Are you tired of struggling to write compelling blog posts or product descriptions?
Do you spend hours staring at a blank screen, wondering where to start? Are you struggling to keep up with the demands of an ever-changing digital landscape? Introducing AtOnce
AtOnce is the AI writing tool designed to take your content creation to the next level.
With AtOnce, you'll be able to create compelling, engaging content in a fraction of the time it takes to do it manually. The Ultimate Solution to Your Content Woes
Unlock the power of cutting-edge AI technology to write better content
Save time and increase productivity by letting AtOnce handle the heavy lifting
Reduce stress and frustration by eliminating writer's block once and for all
Improve your writing skills and build your online presence with high-quality, engaging content
Get ahead of the competition with AtOnce's innovative approach to content creation
A Platform That Works for You
AtOnce's user-friendly platform is designed to streamline your content creation process.
Simply enter your topic or keyword, and let AtOnce generate high-quality, engaging content for you. With customizable settings and options, you'll be able to tailor your content to your unique needs and preferences. The Future of Content Creation is Here
With AtOnce, you can stay ahead of the curve in an ever-changing digital world.
Say goodbye to tedious, time-consuming content creation and hello to fast, efficient, and effective content generation. Try AtOnce today and unlock the power of AI writing!
Click Here To Learn More
What are some AppSumo alternatives for boosting my business in 2023?
Some AppSumo alternatives for boosting your business in 2023 include: SaaS Mantra, Dealify, PitchGround, and StackSocial.
Are there any AppSumo alternatives that offer lifetime deals?
Yes, some AppSumo alternatives that offer lifetime deals include: Dealify, PitchGround, and SaaS Mantra.
What should I consider when choosing an AppSumo alternative for my business?
When choosing an AppSumo alternative for your business, consider factors such as the quality of the deals offered, the reputation of the platform, and the level of customer support provided.
Master Blogging: Beginners Guide to Analyzing Posts
Email Marketing Showdown: Drip vs ConvertKit in 2023
Mastering Scrolljacking: The Ultimate Guide for 2023
Future-Proof Your Company with Agile Transformation in 2023