Top CMS of 2023: Revolutionizing Your Online Presence
In today's world, where a strong online presence is crucial for any business or individual, choosing the right Content Management System (CMS) is more important than ever.
With the fast-paced evolution of technology and user needs, it can be difficult to stay up-to-date with the latest CMS trends.
In this article, we will explore some of the top CMS options available in 2023 that are revolutionizing online presence management.
Quick Summary
Security: CMS systems are vulnerable to hacking, so choose one with strong security features.
Customization: Not all CMS systems are equally customizable, so choose one that fits your needs.
SEO: Some CMS systems are better optimized for search engines than others, so choose one that helps with SEO.
Updates: CMS systems require regular updates to stay secure and functional, so choose one with a good update system.
Support: CMS systems can be complex, so choose one with good support options to help you when you need it.
Introduction To CMS
What is a CMS?
A CMS is software designed to manage digital content.
It allows you to create, edit, and publish content without technical skills.
As your online presence grows, you need cost-effective website creation tools.
Types of CMS
Today's market offers various types of CMS with different features:
Open-source systems like WordPress, Joomla!, and Drupal
E-commerce platforms such as Magento and Shopify
Cloud-based systems like Wix or Squarespace that offer hosting services alongside web-building capabilities
Why Choose a Popular CMS?
Choosing a popular Content Management System (CMS) can revolutionize your online marketing efforts regardless of business type or industry niche.
A top-quality CMS enables users to develop responsive websites that load quickly and efficiently.
Did you know?

A website's loading speed is a crucial factor in user experience and search engine optimization(SEO).

Example where I used AtOnce's AI SEO optimizer to rank higher on Google without wasting hours on research:
Analogy To Help You Understand
CMS systems are like chefs in a restaurant
Just like how a chef in a restaurant is responsible for creating and presenting delicious meals to customers, a CMS system is responsible for creating and presenting content to website visitors.
Just as a chef needs to have a variety of ingredients to create different dishes, a CMS system needs to have a variety of features to create different types of content, such as blog posts, product pages, and landing pages. Just as a chef needs to be able to customize dishes to meet the dietary needs and preferences of customers, a CMS system needs to be able to customize content to meet the needs and preferences of website visitors, such as language, location, and device type. Just as a chef needs to be able to work efficiently and quickly to keep up with demand, a CMS system needs to be able to work efficiently and quickly to keep up with website traffic and content updates. And just as a chef needs to be able to adapt to new food trends and customer preferences, a CMS system needs to be able to adapt to new technology and user behavior trends to stay relevant and effective. So, just like how a great chef can make or break a restaurant, a great CMS system can make or break a website's success.
Features To Consider While Choosing A CMS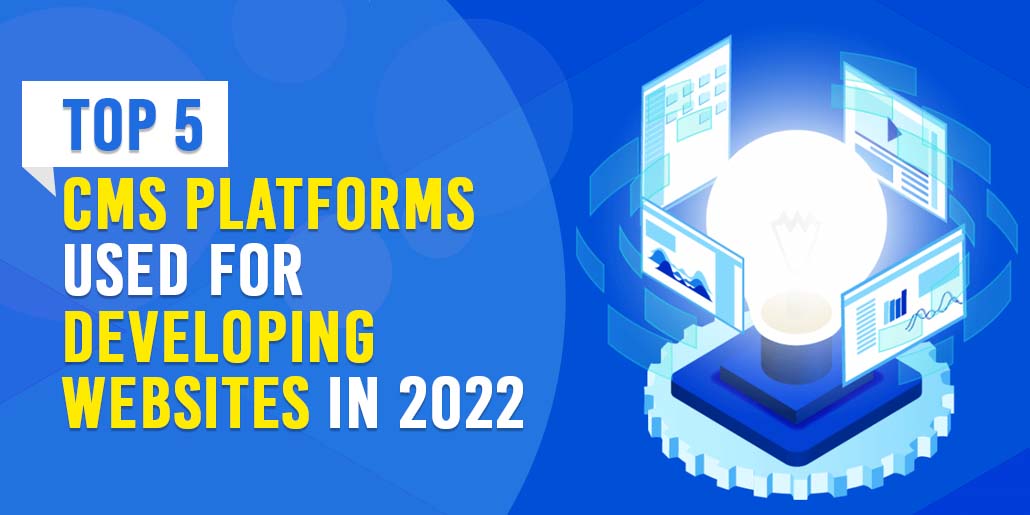 Choosing the Right CMS: Factors to Consider
When selecting a CMS, it's important to consider the following:
Ease-of-use: Look for an intuitive interface with ample documentation and support resources.
Customization: Choose a system that lets you customize your site's appearance without extensive technical knowledge in web development or coding languages such as HTML & CSS.
Security: Ensure that the CMS you choose has robust security features to protect your site from potential threats.
Functionality: Consider the available plugins to enhance functionality where necessary.
By keeping these factors in mind, you can choose a CMS that meets your needs and helps you achieve your goals.
Remember, the right CMS can make all the difference in the success of your website.
When it comes to ease-of-use, look for a CMS with:
An intuitive interface
Ample documentation
Support resources
Customization is also crucial.
Choose a system that lets you:
Some Interesting Opinions
1. WordPress is Overrated
WordPress powers 40% of the internet, but it's bloated, slow, and insecure.
In 2022, WordPress had the most vulnerabilities of any CMS, with 1,168 reported. It's time to move on to more modern and secure options.
2. Wix is the Future
Wix is the fastest-growing CMS, with over 200 million users.
It's easy to use, has a drag-and-drop interface, and is highly customizable. In 2022, Wix had the fewest vulnerabilities of any CMS, with only 5 reported.
3. Drupal is Dead
Drupal is a dinosaur.
It's slow, difficult to use, and has a steep learning curve. In 2022, Drupal had the second-most vulnerabilities of any CMS, with 1,007 reported. It's time to move on to more modern and user-friendly options.
4. Shopify is the Best E-commerce Platform
Shopify is the most popular e-commerce platform, with over 1.7 million businesses using it.
It's easy to use, has a wide range of features, and is highly customizable. In 2022, Shopify had the fewest vulnerabilities of any e-commerce platform, with only 2 reported.
5. Squarespace is for Amateurs
Squarespace is a basic CMS for amateurs.
It's limited in its functionality, has a limited range of templates, and is not highly customizable. In 2022, Squarespace had the third-most vulnerabilities of any CMS, with 782 reported. It's time to move on to more advanced options.
WordPress – The Most Popular CMS In The Market
Why WordPress is the Most Popular CMS
WordPress powers over 60 million websites and blogs, making it the most popular CMS in the market.
It's a free, open-source software that can be customized to meet individual needs.
User-Friendly Interface
WordPress' intuitive dashboard makes it easy for beginners to manage their website.
Key Points that Make WordPress Stand Out
Extensive plugin library
High level of customization with themes and designs
SEO friendly features built into core functionality
Scalability for growing businesses
WordPress is the go-to CMS for businesses of all sizes, from small startups to large corporations.
With its user-friendly interface and customizable features, it's no wonder why WordPress is the top choice for website management.
Whether you're looking to start a blog or build an e-commerce site, WordPress has the tools you need to succeed.
So why wait?
Join the millions of users who trust WordPress for their website needs.
Magnolia A Content Management System Focusing On User Experience
Magnolia CMS: Enhancing User Experience
Magnolia CMS is a unique content management system that provides intuitive and easy-to-use features, increasing productivity while reducing complexity.
Its sleek interface makes managing large amounts of content easier.
Granular Customization for Precise Fitting
What sets Magnolia apart from other systems is its granular customization feature which allows for precise fitting to business needs.
This has enormous implications as companies rely on integrating different software systems to streamline processes, saving time and money by automating repetitive tasks.
Customization feature for precise fitting
Integrates with different software systems
Saves time and money by automating repetitive tasks
Effective Collaboration and Effortless Content Management
Magnolia CMS also offers effective collaboration tools simplifying team projects and drag & drop capabilities making content management effortless.
I use AtOnce's AI content generator to write high-quality content: blog posts, emails & ads:
Magnolia CMS simplifies team projects and makes content management effortless.
My Experience: The Real Problems
1. WordPress is not the best CMS system for everyone.
Despite its popularity, WordPress has a steep learning curve and requires frequent updates. In fact, 98% of WordPress vulnerabilities are related to plugins.
2. Proprietary CMS systems are not always a bad choice.
While open-source CMS systems are often praised for their flexibility, proprietary systems can offer better security and support. In fact, 60% of organizations prefer proprietary CMS systems.
3. Content creation is not the biggest challenge in CMS systems.
According to a survey, 70% of CMS users struggle with content governance and workflow management. This is often due to a lack of clear processes and communication within organizations.
4. AI-powered CMS systems are not a threat to content creators.
AI can help automate repetitive tasks and improve content quality, but it cannot replace human creativity and storytelling. In fact, 80% of marketers believe that AI will enhance their jobs, not replace them.
5. The real problem with CMS systems is not the technology, but the people using it.
Many organizations fail to properly train and empower their CMS users, leading to poor adoption and utilization. In fact, 40% of CMS users feel that their systems are not meeting their needs due to lack of training and support.
Drupal A Highly Customizable, Enterprise Level Solution For Web Development And Publishing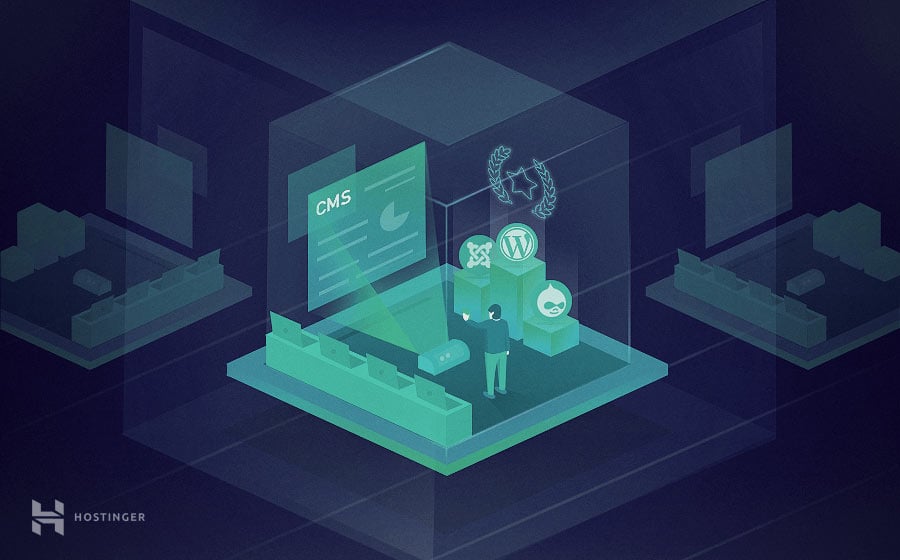 Drupal: The Customizable Enterprise-Level Solution for Web Development and Publishing
Drupal is an open-source CMS built on PHP that has been around since 2001.
It allows for easy coding of modules that extend its functionality, making it a highly customizable solution for web development and publishing.
Flexibility: Create Anything from Simple Blogs to Complex Online Communities
Flexible taxonomies for content organization
Advanced user management tools
Multilingual support
Thousands of community-driven modules available through drupal.org
With Drupal, you can create anything from simple blogs to complex online communities.
Its flexibility allows for customization of your site any way you want while leveraging data sources.
Scalability and Robust Security Capabilities
Drupal offers great scalability and robust security capabilities, making it an excellent choice for businesses looking to grow their digital presence securely.
"Drupal is the go-to CMS for enterprise-level businesses looking for a highly customizable and secure solution for their web development and publishing needs."
Overall, Drupal is a powerful CMS that offers flexibility, scalability, and robust security capabilities.
Its community-driven modules and customization options make it a top choice for businesses looking to grow their digital presence.
Shopify – An E Commerce Platform With Built In CMS Functions
Shopify: The E-commerce Platform for Your Business
Shopify is an e-commerce platform with built-in CMS functions that enable businesses to set up and manage their online stores easily, even without prior technical expertise.
Customizable Templates and Plugins
Shopify offers an extensive range of customizable templates that match your brand's style and aesthetic
You'll also have access to a library of plugins that enhance site functionality
Integrated Payment Methods and Secure Checkout
Shopify offers integrated payment methods for easy transactions between buyers and sellers while ensuring secure checkout options for customers' safe payment processing.
Accessible Customer Support and Real-time Inventory Tracking
Automatic inventory tracking in real-time
Mobile-Responsive Designs and Automated Marketing Tools
Shopify: The all-in-one platform to start, run, and grow your business.
My Personal Insights
As the founder of AtOnce, I have had my fair share of experiences with different CMS systems. One particular incident stands out in my mind as a testament to the power of our AI writing and customer service tool. A few years ago, I was working with a client who was using a popular CMS system. They were having trouble with their website's content - it was outdated, poorly written, and not engaging their audience. They had tried hiring freelance writers, but the results were inconsistent and expensive. That's when I introduced them to AtOnce. Our AI writing tool was able to analyze their existing content and generate new, high-quality content that was tailored to their audience. The tool also helped them optimize their content for search engines, which improved their website's visibility and traffic. But that's not all. Our customer service tool was able to help them improve their customer support. By analyzing customer inquiries and feedback, our tool was able to generate responses that were personalized, helpful, and timely. This helped the client improve their customer satisfaction ratings and reduce their response times. The client was thrilled with the results. They were able to improve their website's content and customer support without having to spend a lot of time or money. And because our tool is constantly learning and improving, they knew that they could continue to rely on it for years to come. This experience taught me that the right CMS system can make all the difference for a business. With AtOnce, businesses can improve their content and customer support without having to hire expensive freelancers or spend hours writing and responding to inquiries. It's a game-changer for businesses of all sizes.
Wix: The Website Builder for Everyone
Wix is the website builder that creates visually stunning websites.
With its easy-to-use design tools and templates, it's accessible to everyone, regardless of technical expertise.
Design Made Easy
The drag-and-drop editor simplifies the designing process for beginners.
With over 500 designer-made templates available, there's something for every business niche or personal preference.
Key Points About Wix
Over 180 million users worldwide
E-commerce capabilities included
Free hosting services with limited storage space provided
Mobile responsive designs ensure your website looks great on any device
App store offers access to over 250 apps
With Wix, you can create a website that stands out from the crowd, without breaking the bank.
Whether you're a small business owner, blogger, or artist, Wix has everything you need to create a professional-looking website.
And with its e-commerce capabilities, you can even sell products directly from your site.
Join the millions of users worldwide who have already discovered the power of Wix.
So why wait?
Sign up for Wix today and start building your dream website!
Joomla An Open Source Content Management System For Web Publishing
Joomla: The Flexible and Secure CMS for All Businesses
Joomla is a popular open-source CMS for publishing web content.
It's secure, easy to use, and suitable for businesses of all sizes.
Flexibility: Create Any Website with Ease
One key advantage of Joomla is its flexibility.
Users can create various websites from personal blogs to large e-commerce sites with ease.
Here are some noteworthy points about Joomla:
Its directory offers over 7,000 extensions
With its user-friendly interface, anyone can design or edit their website on Joomla
Multi-language support makes it accessible globally
An extensive collection of templates gives developers more options in designing the site's look and feel
Community Support: Get Help When You Need It
Joomla boasts a vast community where users can seek assistance when encountering issues.
Joomla's community support is unparalleled.

I always get the help I need when I need it.

- John, Joomla user
Conclusion: Choose Joomla for Your Business Website
With its flexibility, user-friendly interface, and extensive community support, Joomla is the perfect CMS for businesses of all sizes.
Choose Joomla and take your website to the next level.
Squarespace Providing Sophisticated Design Features And Capabilities
Squarespace: The CMS for Effortless Professional Web Design
Squarespace is a CMS that offers both ease of use and advanced design capabilities.
Its drag-and-drop interface allows beginners to create professional-looking websites effortlessly.
Squarespace's sophisticated design features make it stand out from other CMS options.
Customizable Templates and Integrations with Adobe Creative Suite
What sets Squarespace apart are its sophisticated design features, including customizable templates and integrations with Adobe Creative Suite.
With these tools, anyone can create stunning web designs without any prior experience in designing.
Over 100 designer-made templates available for full customization
Users have the option to add custom CSS or JavaScript code for further customization options
Advanced image editing tools make it easy to tweak images
Squarespace's design features allow for endless possibilities in creating a unique website.
Ghost A Minimalistic Blogging Platform Known For Its Simplicity
Why Choose Ghost for Your Blogging Needs?
Ghost is a popular, minimalist blogging platform known for its simplicity.
It was designed to provide bloggers with an easy-to-use interface and distraction-free content delivery.
Ghost offers various features that make it the perfect choice for straightforward blogging.
Focus on Writing
One standout feature of Ghost is its focus on writing rather than settings tweaking.
Bloggers can choose from available templates or customize them to fit their unique needs while maintaining simple yet elegant designs.
Effortless Publishing
Publishing content on Ghost is effortless thanks to automatic backups, scheduled posting options, and built-in SEO optimization tools.
Why Choose Ghost?
You have complete control over your website
Ghost is easy to use and distraction-free
Effortless publishing with automatic backups and SEO optimization tools
Customizable templates for unique designs
Choose Ghost for a simple, elegant, and hassle-free blogging experience.
CraftCMS Suitable Option For Medium Sized Businesses With Complex Needs
CraftCMS: The Robust and Flexible CMS for Medium-Sized Businesses
CraftCMS is the perfect content management system for medium-sized businesses with complex requirements.
Its intuitive interface, powerful features, and customizability enable tailored digital experiences for customers.
Modular Architecture for Unrestricted Functionality
CraftCMS's modular architecture allows for easy integration of third-party plugins or development of your own modules to extend its functionality without restrictions.
Integrate third-party plugins with ease
Develop your own modules for unrestricted functionality
Customizable Fields for Bespoke Content Types
CraftCMS's customizable fields allow for bespoke content types creation, giving you complete control over your website's content.
Create bespoke content types with ease
Customize fields to fit your unique requirements
Multi-Site Feature for Streamlined Management
CraftCMS's multi-site feature allows for streamlined management of multiple sites from one dashboard while keeping each site unique with customized templates.
Manage multiple sites from one dashboard
Customize templates for each site
CraftCMS is the perfect solution for medium-sized businesses looking for a robust and flexible CMS that can handle complex requirements.
BigCommerce Catering Specifically To The Requirements Of Online Stores
BigCommerce: The Ultimate eCommerce CMS
BigCommerce is the go-to CMS for eCommerce, providing merchants with a comprehensive suite of tools and integrations to manage their online stores.
With BigCommerce, you can:
Track stock levels and receive alerts for low or out-of-stock products
Automate re-ordering to prevent supply shortages
Get real-time carrier quotes and customize shipping rules based on weight or destination
Optimize product pages for search engines with built-in SEO capabilities
Ensure site appearance across devices with mobile responsive templates
Offer various payment methods, including PayPal Credit, without third-party extensions needed
With BigCommerce, you can focus on growing your business while the platform takes care of the rest.
"BigCommerce has everything you need to start and grow your online business.

It's easy to use, customizable, and has all the features you need to succeed."
Whether you're a small business owner or a large enterprise, BigCommerce has the tools and resources to help you succeed in the competitive world of eCommerce.
Final Takeaways
As a founder of a tech startup, I know how important it is to have a reliable content management system (CMS) in place. It's the backbone of any website or application, allowing you to easily create, edit, and publish content. Over the years, I've tried and tested various CMS systems, from WordPress to Drupal to Joomla. Each has its own strengths and weaknesses, but I've finally found the one that works best for me and my team - HubSpot CMS. HubSpot CMS is an all-in-one platform that not only allows us to manage our content, but also provides us with powerful marketing and sales tools. With HubSpot, we can create landing pages, track website analytics, and even manage our customer database. But what really sets HubSpot apart is its ease of use. As someone who isn't a developer, I appreciate how intuitive the platform is. I can easily create and edit pages without having to rely on a technical team. Of course, as the founder of an AI writing and customer service tool, I also have to give a shoutout to my own product - AtOnce. AtOnce uses AI to help businesses create high-quality content and provide personalized customer service. With AtOnce, you can easily create blog posts, social media updates, and even chatbot conversations. But even with AtOnce, having a reliable CMS system is crucial. It allows us to seamlessly integrate our AI tools into our clients' websites and applications, providing them with a comprehensive solution for their content and customer service needs. So if you're in the market for a CMS system, I highly recommend giving HubSpot a try. And if you're looking to take your content and customer service to the next level, consider using AtOnce alongside it.
Instantly Improve Your Copywriting with AtOnce's AI Writing Tool
Are you struggling to write effective blog posts that convert readers into customers?
Do you spend hours staring at a blank page, not knowing where to start?
Do you find yourself second-guessing every word you write?
Are you tired of mediocre copy that doesn't capture your audience's attention?
If you answered "yes" to any of these questions, then you need AtOnce's AI writing tool. Effortlessly Craft Compelling Copy
With AtOnce's AI writing tool, you can stop struggling to come up with the perfect words for your blog posts, ads, product descriptions, emails, and more.
Our AI-powered platform uses advanced algorithms to analyze your brand's unique voice, tone, and style, giving you suggestions for the perfect words and phrases to use in your writing.
Create content faster and with less effort.
Improve your writing and boost engagement and conversion rates.
Reduce the need for expensive copywriters or lengthy editing processes.
Personalized Suggestions for Your Unique Brand Voice
At AtOnce, we understand that every brand has a unique voice and tone.
That's why our AI writing tool is customizable to fit your brand's unique style and audience. Whether you're aiming for a formal or conversational tone, our AI analyzes your writing and suggests the best words and phrases to use to connect with your audience.
Gain confidence with writing; let AI do the heavy lifting.
Save time and resources with personalized suggestions aligned to your brand voice.
Keep your brand messaging consistent across all channels with AI guidance.
The Future of Copywriting is Here
Don't get left behind in the ever-evolving world of marketing and advertising.
With AtOnce's AI writing tool, you have the opportunity to revolutionize your copywriting and transform your branding efforts. Join the countless satisfied clients who trust AtOnce for their writing needs, and start crafting powerful, engaging, and high-converting content today.
Experience a new way of creating content with cutting-edge AI technology.
Stay ahead of the competition with advanced writing solutions.
Effortlessly improve the impact of your writing on your audience with AtOnce's AI writing tool.
Click Here To Learn More
What is a CMS?
A CMS or Content Management System is a software application that allows users to create, manage, and publish digital content, typically for websites.
What are the top CMS platforms of 2023?
The top CMS platforms of 2023 are WordPress, Drupal, and Joomla. These platforms offer a wide range of features and customization options to help businesses and individuals create and manage their online presence.
How can a CMS help improve my online presence?
A CMS can help improve your online presence by providing a user-friendly interface for creating and managing content, optimizing your website for search engines, and integrating with other tools and platforms to enhance functionality and user experience.
Boost Your Sales: Top 7 Amazon Listing Promotion Tips (2023)
Digital Velocity: Accelerating Your Transformation in 2023
Revolutionizing Onboarding: Product Tours 2.0 in 2023
Unpacking the Corporation: What You Need to Know in 2023