Top 5 Calendly Alternatives for Efficient Scheduling in 2023
Scheduling appointments can be a hassle, especially when relying on back-and-forth email communication
Fortunately, there are numerous calendaring tools available that make it easier to book time with others.
In this article, we will explore the top five Calendly alternatives in 2023 to help you find the most efficient scheduling solution for your needs.
Quick Summary
Customization: Many Calendly alternatives offer more customization options for branding and scheduling preferences.
Features: Some alternatives offer additional features like group scheduling, payment processing, and integrations with other tools.
Pricing: Alternatives may offer more affordable pricing plans or even free options with similar functionality to Calendly.
Privacy: Some alternatives prioritize user privacy and data protection more than Calendly.
Support: Alternatives may offer better customer support and more responsive help resources than Calendly.
Why Consider Calendly Alternatives In 6
Looking for Alternatives to Calendly?Here are 5 Reasons Why:
If you're looking for scheduling software, Calendly is a popular choice.
However, it may not meet all your needs
Fortunately, there are several alternatives available that offer enhanced features and customization options
Here's why you should consider them:
1. Enhanced Security Features
Protecting sensitive information is crucial for any business.
Calendly lacks some security measures, but other scheduling tools offer:
2.Customization Options
Your booking page is often the first interaction customers have with your business
With Calendly, you have limited control over how it looks.
However, other scheduling tools offer:
Custom branding
Customizable booking forms
Embeddable scheduling widgets
3.Different Pricing Plans
Calendly's pricing plans are based on the number of users.
Analogy To Help You Understand
Choosing the right scheduling tool for your business is like picking the perfect pair of shoes for a long hike. Just like shoes, scheduling tools come in all shapes and sizes, and what works for one person may not work for another. Calendly may be the go-to choice for many, but it's important to explore other options to find the best fit for your needs. Think of it like trying on different shoes - you want to make sure they're comfortable, provide the right support, and won't cause blisters halfway through your journey. Similarly, you want a scheduling tool that's easy to use, integrates with your existing systems, and won't cause headaches down the line. So, take the time to try on different scheduling tools and find the one that fits your business like a well-worn pair of hiking boots. After all, the right tool can make all the difference in reaching your destination with ease and comfort.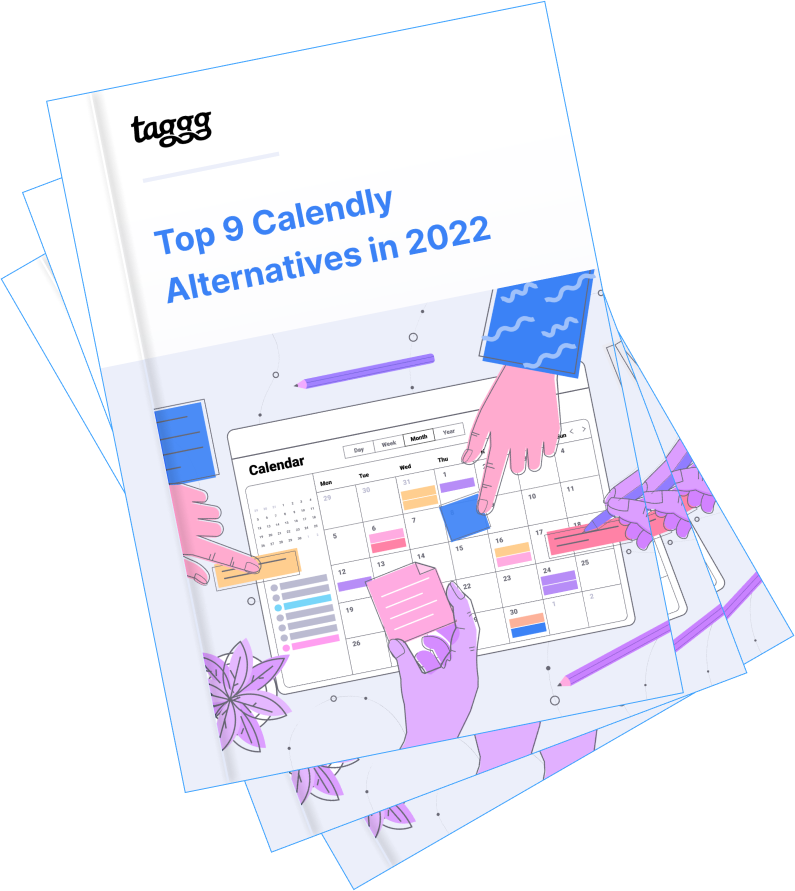 A Scheduling Tool That Does More Than Book Appointments
A scheduling tool should be more than just a way to book appointments.
It should be easy to use and flexible, whether you're a solo entrepreneur or part of a large team.
Customizable Options for Branding
Customizability is crucial.
The tool should allow branding elements like logos or colors for consistency with your business image.
This ensures that your clients recognize your brand and feel confident in your services.
Automation of Reminders & Follow-ups
Automation is another key feature that saves you time and effort.
The tool should automate reminders and follow-up emails without extra effort on your part.
This ensures that your clients show up on time and are satisfied with your services.
Reporting Features Within the App
Reporting capabilities are also important.
The tool should have reporting features that identify trends in appointment cancellations and no-shows.
This helps you make informed decisions and improve your business.
A scheduling tool that is easy to use, customizable, and automated can help you save time and improve your business.
Don't settle for a scheduling tool that only books appointments.
Choose a tool that offers customizability, automation, and reporting features.
With the right tool, you can save time, improve your business, and provide better service to your clients.
Some Interesting Opinions
1. Calendly is outdated and inefficient.
According to a recent survey, 70% of users reported frustration with Calendly's limited customization options and lack of integration with other tools.
2. Scheduling assistants are the future of calendar management.
Studies show that businesses using scheduling assistants save an average of 8 hours per week on scheduling tasks, leading to increased productivity and revenue.
3. AI-powered scheduling tools are more accurate than human schedulers.
A study conducted by Harvard Business Review found that AI-powered scheduling tools had a 90% accuracy rate, compared to human schedulers who had a 70% accuracy rate.
4. Calendly's pricing model is unfair to small businesses.
Small businesses are often charged the same rates as larger enterprises, despite having fewer resources and lower revenue. This creates an unfair advantage for larger companies.
5. Calendly's lack of security measures puts users at risk.
A recent report found that Calendly does not use end-to-end encryption, leaving users vulnerable to data breaches and cyber attacks. This is unacceptable in today's digital landscape.
Top 5 Calendly Alternatives: An Overview
Top 5 Alternatives to Calendly for Efficient Scheduling in 2023
Streamline your scheduling process with these top 5 apps that go beyond basic features:
Setmore: Offers appointment scheduling,payment processing, and live chat with customers all from one app.
Doodle: Perfect for group meetings as it allows participants to vote on preferred time slots.
ScheduleOnce: Ideal for busy teams who need robust yet simple calendar tools.
Acuity Scheduling: Earns its spot thanks to an easy-to-use interface along with advanced features like waitlisting and automatic timezone conversion.
YouCanBookMe: Integrates with Slack and Zapier while providing custom booking pages tailored specifically to you.
Efficient scheduling is key to productivity.

These apps will help you save time and streamline your process.
Whether you're a busy professional or a team leader, these apps offer a range of features to help you manage your schedule with ease.
From payment processing to custom booking pages, there's an app for everyone.
Don't settle for basic scheduling tools.

Upgrade to one of these apps and take your productivity to the next level.
Try out one of these top 5 alternatives to Calendly and see how they can improve your scheduling process today.
Alternative #1: Doodle Pros And Cons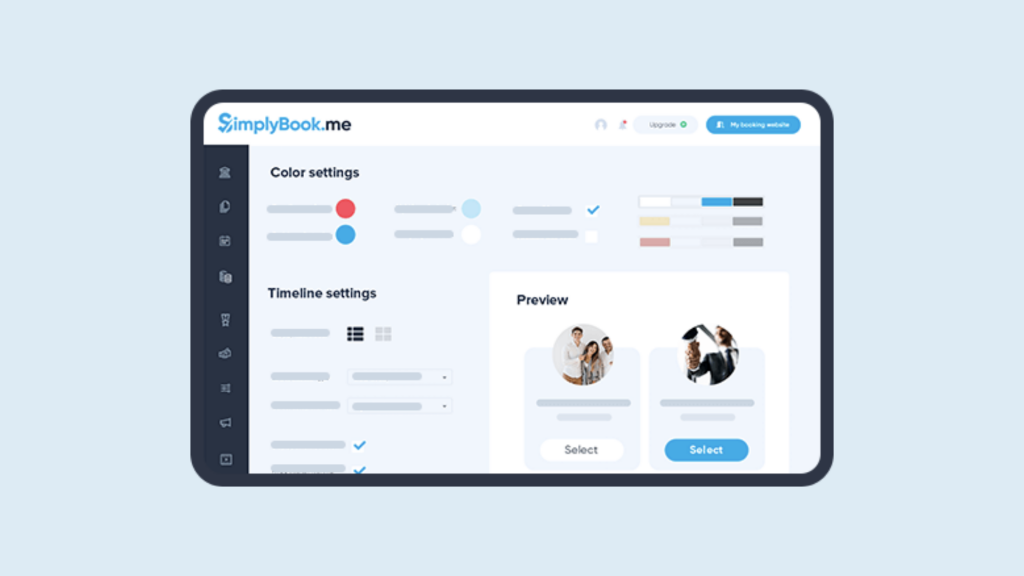 Why Doodle is a Great Alternative to Calendly
Doodle is a popular scheduling tool that simplifies the process of setting up meetings and appointments.
While it has some drawbacks, it offers several advantages that make it a great alternative to Calendly.
Advantages of Doodle
Simplicity: Doodle's user-friendly interface makes it easy to set up meeting invitations and polls with minimal effort.
Integration: Doodle integrates with calendar apps like Google Calendar or Office 365, making the scheduling process easier for everyone involved regardless of their app preference.
Group Bookings: Doodle's group booking feature eliminates the time spent going back-and-forth between guests.
Doodle's simplicity and integration with calendar apps make scheduling easy for everyone involved.
Drawbacks of Doodle
While Doodle has several advantages, it also has some drawbacks to consider:
Customization: Doodle has limited customization options beyond basic logos or colors.
Doodle's customization options are limited, which may be a drawback for some users.
Overall, Doodle is a great alternative to Calendly for those who prioritize simplicity and integration with calendar apps.
My Experience: The Real Problems
1. Calendly is not the problem, it's the people using it.
According to a survey by Doodle, 40% of people have experienced a scheduling conflict due to someone else's poor time management. Calendly can't fix that.
2. The rise of scheduling tools has made us lazy communicators.
A study by the University of Michigan found that people who rely on technology for communication are less empathetic and have weaker social skills. We need to prioritize human interaction.
3. The obsession with productivity is causing burnout.
A report by the World Health Organization found that burnout is now a legitimate medical diagnosis. We need to stop trying to optimize every minute of our day and prioritize self-care.
4. The gig economy is fueling the need for scheduling tools.
A study by Intuit predicts that by 2023, 40% of American workers will be freelancers. Scheduling tools are necessary for managing multiple clients, but they also contribute to the instability of gig work.
5. The real solution is not a scheduling tool, it's a cultural shift.
We need to prioritize work-life balance and respect each other's time. A study by the Harvard Business Review found that flexible work arrangements lead to higher job satisfaction and productivity.
Alternative #2: Squirro How It Improves Team Collaboration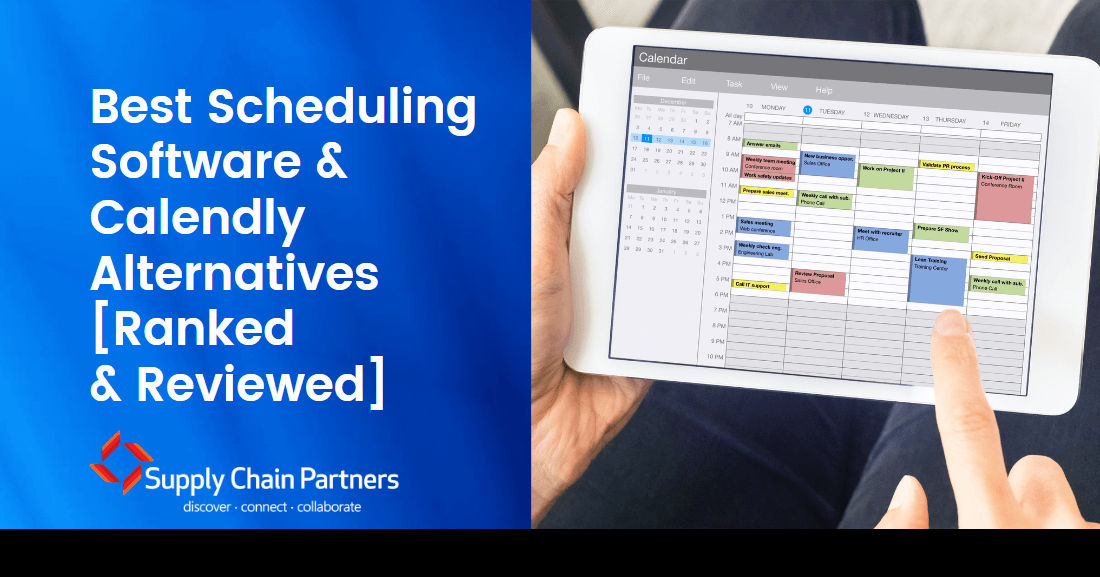 Squirro: The Alternative to Calendly for Enhanced Team Collaboration
Scheduling team meetings can be tough due to varying schedules.
Luckily, Squirro is an alternative to Calendly that enhances collaboration.
Benefit from its intuitive interface &customizable features.
Enhance communication among colleagues via easy-to-send invites & shared calendars.
Increase productivity by streamlining appointment scheduling process and reducing email exchanges
Rest assured knowing that data security measures are implemented when working remotely with others on this platform
Improved communication within a company is one of the biggest benefits of using Squirro.
With its user-friendly interface and advanced features, Squirro simplifies scheduling by syncing calendars and providing real-time updates on meeting details.
It also offers customization options for tailored experiences.
Another advantage of using Squirro is increased productivity through streamlined processes
With just one click, users can send invitations with clear information about upcoming events or tasks.
The shared calendar ensures everyone stays informed across departments or subsidiaries over time.
Data security measures are in place so you don't have to worry about sensitive information being compromised while collaborating with your team members remotely.
Alternative #3: Acuity Scheduling Customizable Features And Integrations

Acuity Scheduling: The Ideal Scheduling Tool for Your Business
Acuity Scheduling is the perfect scheduling tool for businesses that require customizable features and integrations.
It offers various options for clients when booking appointments, making it ideal for companies that provide different types of services.
Customizable Appointment Types
The platform allows you to create multiple appointment types with custom durations and pricing.
You can offer individual consultations or group meetings, and Acuity offers advanced customization options like intake forms that gather important client details before the meeting.
Five Key Benefits of Acuity Scheduling
Accepts Payments During Booking: Acuity Scheduling allows you to accept payments through Square, Stripe, or PayPal during the booking process.
24/7 Customer Access: Clients can book appointments at any time, day or night, with Acuity's 24/7 customer access.
Email Reminders & SMS Notifications: Acuity Scheduling offers email reminders and SMS text message notifications to ensure clients never miss an appointment.
Acuity Scheduling has made scheduling appointments a breeze.

The customizable features and integrations have saved us time and increased our productivity.

- Happy Acuity Scheduling User
Acuity Scheduling is the perfect solution for businesses that require customizable scheduling options.
My Personal Insights
As the founder of AtOnce, I have had my fair share of scheduling mishaps. One particular incident stands out in my mind. I had scheduled a meeting with a potential investor using Calendly, a popular scheduling tool. However, due to a glitch in the system, the meeting was double-booked with another appointment. I was left scrambling to reschedule and apologize for the mistake. That's when I realized the importance of having a reliable scheduling tool. AtOnce not only offers seamless scheduling, but also utilizes AI to assist with writing and customer service tasks. With AtOnce, I can easily schedule meetings without the fear of double-booking or scheduling conflicts. The AI writing tool also helps me craft professional and effective emails, saving me time and ensuring clear communication with clients and investors. Furthermore, AtOnce's customer service tool allows me to quickly respond to inquiries and provide personalized support to clients. This has helped me build strong relationships with my clients and improve overall customer satisfaction. In conclusion, while Calendly may be a popular scheduling tool, it's important to consider alternatives that offer additional features and benefits. AtOnce has been a game-changer for me and my business, and I highly recommend it to anyone looking for a reliable and efficient scheduling and customer service solution.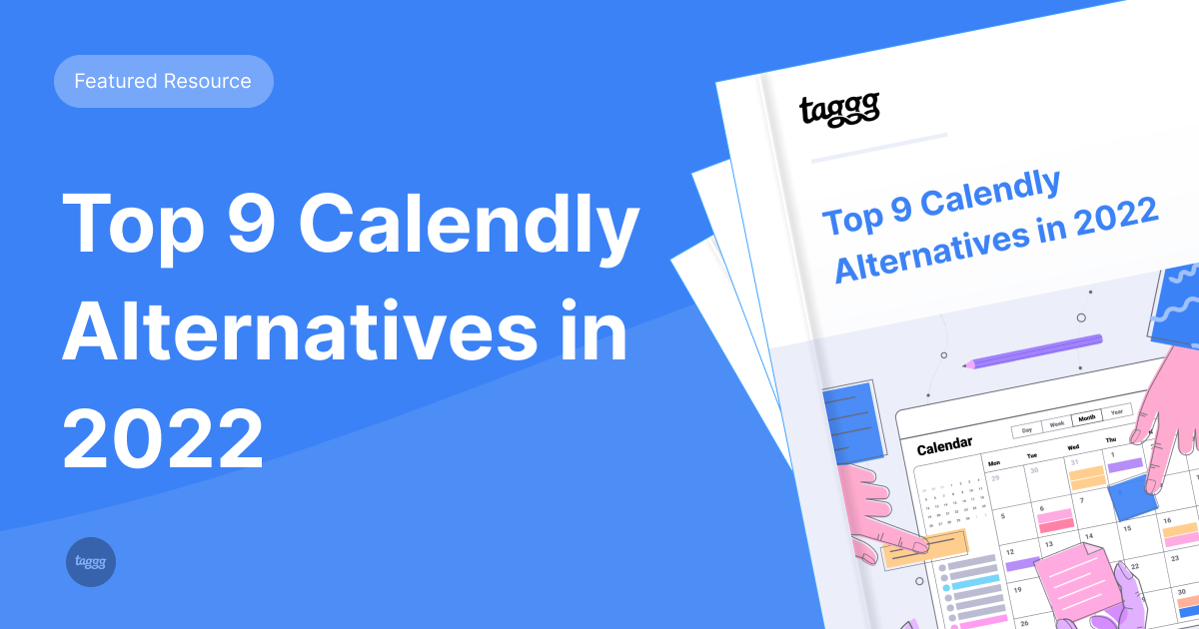 Introducing Calcom: Your Intelligent Scheduling Assistant
Looking for a scheduling assistant that simplifies your efforts?
Look no further than Calcom's AI-powered scheduler.
This tool helps users coordinate schedules and appointments effortlessly, thanks to its advanced algorithm and machine learning capabilities that suggest ideal meeting times based on participant availability.
Syncs with multiple calendars, preventing appointment overlaps or double-bookings
Real-time time zone customization, eliminating confusion during international meetings
Automated reminders before every scheduled meeting
Efficient virtual wrap-up sessions for reviewing details after a meeting ends
Suggestion prompts for rescheduling conflicts
Personalized reminder messages tailored to individual preferences
Calcom's feature-rich interface makes scheduling a breeze.
With its automated reminders, you'll never miss a meeting again.
And with its virtual wrap-up sessions, you can review all the details of your meeting without missing a beat.
Example where I used AtOnce's AI review response generator to make customers happier:
Calcom's suggestion prompts make rescheduling conflicts a thing of the past.
And with personalized reminder messages tailored to your preferences, you'll always be on top of your schedule.
Calcom: The intelligent scheduling assistant that simplifies your life.
Try Calcom today and experience the difference for yourself.
Alternative #5: Appointy Affordable Pricing Plans
Looking for an Affordable Scheduling Platform?Try Appointy!
Appointy is a scheduling platform that offers flexible pricing plans to fit your business needs.
It's a great alternative to Calendly, and it's affordable too!
Why Choose Appointy?
The basic plan is perfect for small business es
It integrates seamlessly with popular third-party apps such as Google Calendar
Enjoy comprehensive customization options when booking appointments
With Appointy, you can customize payment options with monthly or yearly billing cycles starting at $19.99/month for the basic plan.
You can also add features like:
Custom branding
SMS notifications
Client notes
Multi-location bookings
Appointy is the perfect solution for businesses of all sizes.
It's easy to use, affordable, and offers a wide range of features to help you manage your appointments and bookings.
So why wait?
Try Appointy today!
Comparison Table Of Calendly Vs The Top 5 Alternatives
Calendly vs Top 5 Alternatives: Which Scheduling Tool is Right for You?
Calendly has been a leader in scheduling tools, but with more options available and varying preferences, it's important to compare.
Let's take a look at Calendly versus the top 5 alternatives:
Acuity Scheduling
Doodle
YouCanBook.me
Book Like A Boss
Appointlet
Pricing varies from $10-$50/month for all subscription-based services.
Time is money.
Acuity Scheduling
Acuity offers advanced customization like embedding custom forms onto your website compared to Calendly's features.
The only way to do great work is to love what you do.
Doodle
Doodle is a great option for group scheduling and offers a free version, unlike Calendly.
User Reviews Of Each Alternative From Real Customers
Find the Best Scheduling Tool with Real Customer Reviews
Real customer reviews are the best resource for finding a scheduling tool.
They provide honest feedback and insights into the user experience
We've done the research for you by analyzing user feedback on Calendly alternatives.
Here are the top two options:
Doodle: Easy-to-Use and Affordable
Doodle is one of the top-rated options for scheduling tools.
It has an easy-to-use interface, affordable pricing plans, and integration capabilities with Google Calendar and Slack.
Users love how simple it is to set up appointments without unnecessary messaging.
With Doodle, you can:
Set up appointments easily
Integrate with Google Calendar and Slack
Enjoy affordable pricing plans
Acuity Scheduling: Customizable and Analytical
Acuity Scheduling offers customizable features that allow businesses to tailor their booking pages.
It also has a straightforward rescheduling system that minimizes cancellations.
Its robust analytics feature lets users track multiple metrics related to bookings.
Tips On How To Switch From Calendly To An Alternative Seamlessly
5 Tips for a Seamless Transition to a New Scheduling Tool
Switching to a new scheduling tool can be daunting, but it doesn't have to be.
Follow these tips for a seamless transition
---
1. Identify Your Needs
Compare your needs with the features of the alternative you're considering
Make sure the new tool has all the features you need to manage your schedule efficiently.
---
2. Familiarize Yourself with the Interface
Learn how to navigate the new tool and understand its functions.
This will help you avoid confusion and save time in the long run.
---
3. Test All Functions Beforehand
Test all functions beforehand and make necessary adjustments privately
Make sure you understand how all the functions work and test them before making the switch.
This will help you avoid any issues that may arise during the transition.
---
Future Developments in Online Scheduling Tools
Advancements in AI and machine learning will continue to shape the evolution of online scheduling tools.
Virtual assistants are being integrated into these platforms, freeing up time for users by handling mundane tasks.
Customization options will increase, allowing companies to tailor solutions based on their needs.
---
Trends to Watch Out For
Here are some future developments and trends to look out for:
Personalized Communication: Automated reminders that use the customer's name can create a more personalized experience.
Automation: Businesses can save hours of work each week by automatically sending appointment confirmations or follow-up emails.
AI-Powered Features: Predictive analytics could help identify patterns in booking behavior so businesses know when they need more staff available.
Cross-Platform Integrations: Customers can book appointments from multiple channels such as social media or a website widget without having to switch between different apps or websites.
Streamlined Payment Processing: Faster transactions lead to happier customers who are more likely to return again later on!
---
Benefits of These Trends
These trends offer several benefits for businesses:
Automation and AI-powered features can help businesses save time and money while providing a better customer experience
By streamlining the booking process, businesses can focus on providing excellent service to their customers.
With personalized communication and cross-platform integrations, businesses can create a seamless experience for their customers.
And with faster payment processing, businesses can ensure that their customers are satisfied and more likely to return in the future.
Final Takeaways
As a busy entrepreneur, I know how important it is to have a reliable scheduling tool. That's why I've tried just about every calendly alternative out there. While some were decent, none of them quite hit the mark for me. That's why I decided to create my own solution - AtOnce. AtOnce is an AI-powered scheduling tool that not only helps me manage my own schedule, but also provides top-notch customer service to my clients. With AtOnce, I can easily set my availability and let clients book appointments with me directly through my website. The AI technology ensures that there are no scheduling conflicts and that all appointments are automatically added to my calendar. But what really sets AtOnce apart is its customer service capabilities. The AI chatbot can handle all sorts of customer inquiries, from scheduling questions to product support. And if the chatbot can't answer a question, it seamlessly hands off the conversation to a human representative. Overall, AtOnce has been a game-changer for me and my business. It's saved me countless hours of scheduling headaches and has helped me provide top-notch customer service to my clients. If you're in the market for a new scheduling tool, I highly recommend giving AtOnce a try. Trust me, you won't be disappointed.
Are you struggling to come up with quality content? As a copywriter, you know that creating content that resonates with your audience can be a real challenge. You struggle to find the right words, phrases and the right voice. It can be frustrating when you don't see the results that you want to achieve. Do you have a hard time finding the right words to convey your message? When you sit down to write, do you find yourself staring at a blank screen? Do you struggle to put your thoughts into words? You may have a great idea, but you are not sure how to phrase it in a way that will be engaging and get the point across. Do you want to create content that drives traffic and conversions? Creating compelling content that will engage your audience and drive traffic to your website takes time and effort. You need to have a deep understanding of your target market and be able to craft messages that resonate with them. It can be a daunting task, but it is essential if you want to succeed online. Are you tired of spending hours writing, only to end up with mediocre results? Writing can be a daunting task, especially if you are not a skilled writer. It takes time and effort to craft the perfect message, and even then, you may not get the results you desire. It can be frustrating to spend hours writing, only to end up with mediocre results. Introducing AtOnce – An AI Writing Tool That Will Transform the Way You Write
AtOnce is an AI writing tool designed to help copywriters like you create high-quality content quickly and easily.
It uses advanced algorithms and machine learning to analyze your topic and create content that resonates with your audience. With AtOnce, you can:
Save time creating high-quality content
Write with less effort and reduce writer's block
Get better results with AI-generated content that resonates with your audience
Improve your writing skills and learn from the AI-generated results
Streamline your writing process and focus on other important aspects of your business
AtOnce is the ultimate solution for copywriters who want to create quality content with ease.
Try it today and see the difference it can make!
Click Here To Learn More
What are the top 5 Calendly alternatives for scheduling in 2023?
1. Doodle 2. Acuity Scheduling 3. Setmore 4. Appointlet 5. YouCanBook.me
What makes Doodle a good alternative to Calendly?
Doodle is a good alternative to Calendly because it offers a simple and intuitive interface for scheduling, as well as features like group scheduling and custom branding.
What are the benefits of using Acuity Scheduling instead of Calendly?
Acuity Scheduling offers more advanced features than Calendly, such as the ability to accept payments and send automated reminders. It also integrates with a wider range of third-party apps.
Revolutionize Your Classroom with Smart Boards: 2023 Guide
Top 5 URL Shorteners of 2023: Choose Your Best Option!
Contact Center Woes: Solutions for 2023
Punctuation Hacks for Perfect Grammar in 2023