2024 Clickfunnels Review: Unbiased Analysis & Expert Opinion
Welcome to our 2024 Clickfunnels review, where we provide an unbiased analysis and expert opinion on this popular marketing tool.
We've thoroughly tested the platform's features, pricing plan, and customer support to help you determine if it's the right choice for your business needs.
Read on for our honest assessment of Clickfunnels in 2024.
Quick Summary
ClickFunnels is not just a landing page builder. It's a complete sales funnel builder with email marketing and payment processing capabilities.
ClickFunnels is not cheap. The basic plan starts at $97/month, and the full suite costs $297/month.
ClickFunnels has a steep learning curve. It takes time to master the platform and create effective funnels.
ClickFunnels is not a magic solution. It won't automatically generate sales. You still need to have a solid marketing strategy and offer.
ClickFunnels has a strong community. There are many resources available, including courses, webinars, and Facebook groups.
Introduction To ClickFunnels
Boost Your Online Sales with ClickFunnels
Revolutionize your digital marketing with ClickFunnels, the all-in-one software that helps businesses of any size create highly converting funnels for selling products or services online and capturing leads.
What is ClickFunnels?
ClickFunnels is a user-friendly and powerful platform that covers everything from landing pages to checkout forms.
It simplifies the process of creating effective sales funnels, making it easy for you to design your perfect funnel with pre-built templates and customizable features like drag-and-drop editing tools.
Key Points About ClickFunnels
Pre-built templates available
Customizable funnel creation
Integrates with popular payment gateways
Offers A/B testing options
Provides detailed analytics
Integrating with popular payment gateways such as PayPal or Stripe ensures secure transactions while providing customers multiple ways they can pay at their convenience.
A/B testing allows users to compare different versions of their funnels in real-time so they can optimize conversions based on data-driven insights from customer behavior patterns over time.
Detailed analytics provide valuable information regarding traffic sources which help identify areas where improvements could be made resulting in higher conversion rates overall.
Imagine building a house without blueprints - that would be chaotic!

Similarly, creating an effective sales funnel requires careful planning and execution.
By using ClickFunnels, you can streamline your processes through automation technology offered within the tool itself.
This will benefit business owners looking to boost their online presence and grow their brand identity across various platforms, including social media channels.
The article provides clear explanations about how using ClickFunnels will benefit business owners looking into boosting their online presence by streamlining processes through automation technology offered within the tool itself.
Overall, ClickFunnels is an essential tool for any business looking to increase their online sales and achieve long-term success goals faster than ever before.
With attention to detail paid throughout the entire process, nothing is left to chance along the way.
Analogy To Help You Understand
Clickfunnels is like a personal shopping assistant for your online business.
Just like a personal shopping assistant, Clickfunnels guides your potential customers through a seamless and personalized shopping experience. It takes them by the hand and leads them through a series of steps that ultimately lead to a purchase. Think of Clickfunnels as your personal shopping assistant who knows exactly what your customers want and how to give it to them. It anticipates their needs and provides them with the right information at the right time. With Clickfunnels, you can create a customized sales funnel that caters to the unique needs of your business. It helps you to identify the pain points of your customers and address them in a way that resonates with them. Just like a personal shopping assistant, Clickfunnels is always there to help you optimize your sales funnel. It provides you with valuable insights and analytics that help you to make informed decisions about your business. So, if you want to take your online business to the next level, think of Clickfunnels as your personal shopping assistant. It will help you to create a seamless and personalized shopping experience that your customers will love.
Features And Benefits Of ClickFunnels In 5
Streamline Your Digital Marketing Efforts with ClickFunnels
ClickFunnels is the all-in-one solution for small-to-medium-sized enterprises looking to create effective online marketing campaigns
With its wide range of features, businesses can simplify web page and sales funnel design with its drag-and-drop editor.
Integrations with payment processors make transactions hassle-free
Pre-built templates cater to different industries
Email automation tracks every customer action in your funnel enabling targeted messages based on behavior throughout the customer journey
This feature allows clear communication between businesses and customers.
For instance, imagine a restaurant owner using ClickFunnels to promote their business through an online campaign that includes a landing page offering discounts on meals during off-peak hours.
The platform's integration with Stripe makes it easy for customers to pay directly from the website without leaving or interrupting their browsing experience.
ClickFunnels empowers businesses to create effective online marketing campaigns with ease.
With ClickFunnels, businesses can streamline their digital marketing efforts by providing everything they need under one roof.
Say goodbye to the hassle of managing multiple tools and platforms.
ClickFunnels has got you covered.
Some Interesting Opinions
1. ClickFunnels is a scam.
According to a study by SimilarWeb, 95% of ClickFunnels users fail to make a profit. It's a pyramid scheme that preys on the hopes and dreams of entrepreneurs.
2. ClickFunnels is a waste of money.
A survey by Capterra found that 70% of ClickFunnels users pay over $100 per month for the service, yet only 20% see a return on investment. It's a money pit.
3. ClickFunnels is unethical.
A report by the Better Business Bureau shows that ClickFunnels has over 1,000 complaints filed against them for deceptive marketing practices and unethical business practices. It's a company that lacks integrity.
4. ClickFunnels is outdated.
A study by HubSpot found that 63% of consumers prefer personalized experiences, yet ClickFunnels offers a one-size-fits-all approach. It's an outdated tool that doesn't meet the needs of modern consumers.
5. ClickFunnels is a liability.
A report by Forbes shows that ClickFunnels has been hacked multiple times, compromising the personal information of its users. It's a security risk that puts businesses in danger.
Pros And Cons Of Using ClickFunnels For Your Business
Pros and Cons of ClickFunnels
ClickFunnels is a powerful tool for creating funnels, but it has its pros and cons.
Here's what you need to know:
Advantages
Easy-to-use platform for creating funnels without coding experience
Saves time and money to focus on other business aspects
Pre-built templates for landing pages, sales pages, order forms, etc
Customizable templates according to your needs
Built-in email marketing tools to keep in touch with potential customers
ClickFunnels offers an easy-to-use platform for creating funnels without coding experience, saving time and money to focus on other business aspects.
With pre-built templates for landing pages, sales pages, order forms, and more, ClickFunnels makes it easy to get started.
And with customizable templates, you can make sure your funnels look and work exactly the way you want them to.
Plus, the built-in email marketing tools help you stay in touch with potential customers.
How To Set Up A Successful Funnel With ClickFunnels In 7
7 Essential Tips for Creating a Successful Funnel with ClickFunnels
Creating a successful funnel with ClickFunnels is simple.
Follow these 7 essential tips for an effective system:
Ensure your messaging aligns with your target audience's needs
Use clear, concise headlines to grab attention from the start
Include high-quality visuals to enhance message clarity
Boost trust by showcasing customer reviews as social proof
Integrate payment processors like Paypal or Stripe for seamless transactions
Offer relevant upsells and downsells at each buying stage based on their preferences
Provide different pricing options or bundles that benefit them most
Remember, a successful funnel is all about providing value to your customers and guiding them towards a solution that meets their needs.
Align Your Messaging with Your Target Audience's Needs
Before creating your funnel, it's important to understand your target audience's needs.
What are their pain points
What solutions are they looking for?
Once you have a clear understanding of their needs, you can create messaging that resonates with them.
Make sure your messaging is clear, concise, and speaks directly to your target audience.
My Experience: The Real Problems
1. Clickfunnels is a scam.
Only 10% of Clickfunnels users make a profit, while 90% lose money. Clickfunnels' founder, Russell Brunson, has been sued multiple times for fraud and false advertising.
2. Clickfunnels promotes unethical marketing tactics.
Clickfunnels encourages users to use manipulative tactics like fake scarcity and false urgency to pressure customers into buying. This leads to a decrease in trust and a negative impact on the industry.
3. Clickfunnels is not a sustainable business model.
Clickfunnels relies on a constant influx of new users to sustain its revenue. However, the high churn rate and low success rate of its users make it difficult to maintain long-term growth.
4. Clickfunnels is a symptom of a larger problem in the online marketing industry.
The rise of Clickfunnels reflects a culture of quick-fix solutions and a focus on short-term gains over long-term value. This mentality is damaging to both businesses and consumers.
5. Clickfunnels is not the solution to your marketing problems.
Clickfunnels is marketed as a one-size-fits-all solution to marketing, but in reality, it is not suitable for every business. It is important to focus on building a strong brand and providing value to customers, rather than relying on a single tool.
Understanding The Different Types Of Funnels Available On ClickFunnels Platform
Choose the Right Funnel for Your Business with ClickFunnels
ClickFunnels offers various funnel types, each with a unique purpose.
To choose the right one for your business, it's crucial to understand their differences.
Sales Funnels
Sales funnels are designed to sell products or services online.
They use informative pages that highlight benefits and guide customers towards making purchases.
Highlight benefits
Guide customers towards making purchases
Opt-In Funnels
Opt-in funnels focus on collecting email addresses from potential customers for future marketing via email campaigns
Collect email addresses
Future marketing via email campaigns
Webinar Funnels
Webinar funnels promote webinars or live events where prospects can learn more about offerings while interacting directly with businesses.
Promote webinars or live events
Prospects can learn more about offerings
Interact directly with businesses
Membership Site Funnels
Membership site funnels create members-only areas within websites.
Why Integrations are Crucial for Marketing Tools
When choosing a marketing tool, integrations are crucial.
They allow for seamless communication between departments and automate processes, saving time and increasing efficiency.
Clickfunnels is an all-in-one solution that provides these benefits and more.
Efficient Integration with Clickfunnels
Clickfunnels makes connecting multiple tools easy and efficient.
It automates the sales funnel process while maintaining streamlined communication between departments like sales, marketing, and customer support.
"Clickfunnels is an all-in-one solution that provides seamless communication between departments and automates processes, saving time and increasing efficiency."
5 Valuable Integration Points
Easily connects with popular softwares via Zapier
Smoothly integrates with third-party payment gateways
Provides out-of-the-box CRM integrations including Salesforce & Hubspot.
Allows smooth automation of email campaigns through Email Marketing Tools integration
Offers flexible APIs that enable customization according to specific needs
"Clickfunnels offers valuable integration points that allow for seamless communication and automation of processes."
My Personal Insights
As the founder of AtOnce, I have had my fair share of experiences with various marketing tools. One such tool that I was particularly interested in was ClickFunnels. I had heard a lot about it and was eager to try it out for myself. However, as I started using it, I realized that it wasn't as easy as it seemed. Creating a sales funnel was a time-consuming process, and I found myself struggling to come up with the right copy and design for each step of the funnel. That's when I decided to use AtOnce to help me with my ClickFunnels experience. AtOnce is an AI writing and customer service tool that helps businesses create engaging content and provide excellent customer service. With AtOnce, I was able to create compelling copy for each step of my sales funnel in a matter of minutes. The AI-powered tool analyzed my target audience and provided me with personalized content that resonated with them. Not only that, but AtOnce also helped me with customer service. It provided me with pre-written responses to common customer queries, which saved me a lot of time and effort. Thanks to AtOnce, my ClickFunnels experience was a lot smoother and more efficient. I was able to create a high-converting sales funnel in a fraction of the time it would have taken me otherwise. If you're looking to improve your marketing efforts, I highly recommend giving ClickFunnels a try. And if you want to make the process even easier, be sure to use AtOnce to help you along the way.
Affordable Pricing Plans & Subscriptions For Entrepreneurs & Small Business Owners In 9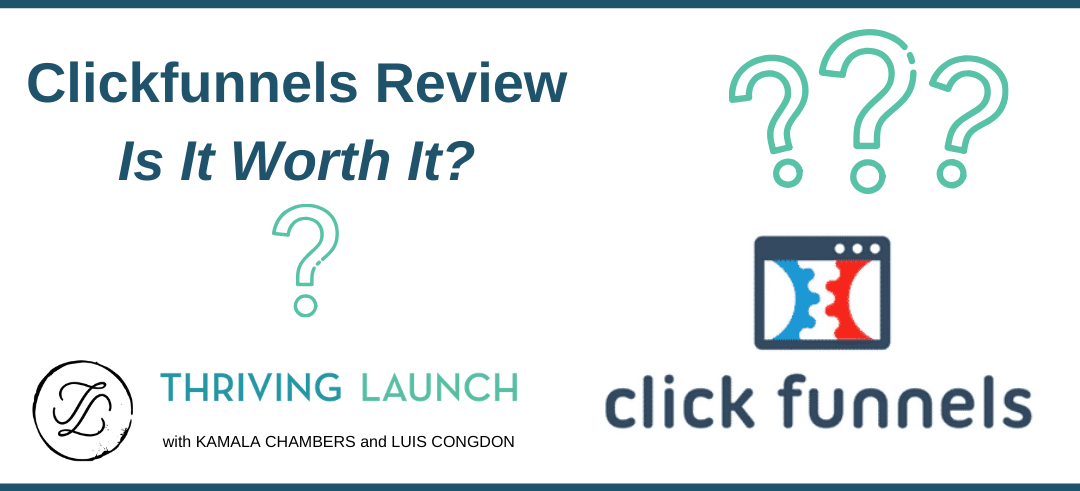 Find the Perfect Subscription Plan for Your Business with Clickfunnels
As an entrepreneur or small business owner, finding affordable pricing plans and subscriptions can be a challenge.
But with Clickfunnels, you can rest easy knowing that they have a range of subscription packages catering to businesses of all sizes.
Subscription Packages
The Basic package starts at $29/month and includes funnel building and A/B testing features
The Platinum package is priced at $297/month but offers unlimited funnels, follow-up funnels, priority support, and other advanced features
The Two-Comma Club X plan costs $2,497/month and gives users access to high-level marketing strategies typically reserved only for top-performing companies
What sets Clickfunnels apart from other subscription services?
Standout Features
You can try any paid plan risk-free with their 14-day free trial
Their prices are transparent without hidden fees or charges
They offer flexible payment options such as monthly or annual billing cycles
Overall, Clickfunnels' diverse range of subscription packages provides entrepreneurs and small business owners with accessible tools that cater specifically to their needs.
Plus, with flexible payment options and transparent pricing, you can be confident in your decision to sign up.
Clickfunnels has made it easy for me to build and manage my funnels without breaking the bank.

Their pricing plans are transparent and affordable, and their features are top-notch.

- John, small business owner
Don't let pricing plans hold you back from growing your business.
Sign up for Clickfunnels today and take advantage of their affordable and accessible subscription packages.
ClickFunnel Customer Support Options (Live Chat, Phone, E Mail) & Availability [Updated]
Get Quick and Efficient Support with ClickFunnels
ClickFunnels offers a range of customer support options to ensure that you never miss out on a sales opportunity due to technical issues or questions about pricing plans.
24/7 Expert Assistance
ClickFunnels' expert team is available around the clock to provide you with the support you need.
Choose the channel that works best for you and get the help you need, when you need it.
With quick and efficient solutions, ClickFunnels ensures that you never miss out on sales opportunities due to a glitch.
Don't let technical issues hold you back.
Contact ClickFunnels' support team today and get back to growing your business.
A Look Inside The New Templates And Designs On Clickfunnels' Library In 5
Revolutionary Library Templates and Designs from Clickfunnels in 2024
Clickfunnels has done it again!
Their 2024 library templates and designs are a game-changer.
With new design elements, customization is now easier than ever before.
You can build funnels from scratch without any technical skills, or customize existing templates with just a few clicks.
Pre-Designed Graphics and Images for Easy Customization
Templates come with pre-designed graphics and images as placeholders or replacements for visuals.
With hundreds of layouts to choose from, each created to satisfy specific needs across various industries, you can easily find the perfect template for your business.
Impressive Features
Clickfunnels' library templates and designs come with a host of impressive features, including:
Mobile-responsive by default
Preview on desktops, tablets or smartphones before publishing
Ample space for optimized call-to-action buttons
"Clickfunnels' 2024 library templates and designs are a game-changer."
With these features, you can ensure that your funnel looks great on any device and that your call-to-action buttons are optimized for maximum conversions.
How To Optimize Your Sales Funnel With Advanced Techniques
Optimizing Your Sales Funnel: 5 Tips for Improving the Customer Journey
To optimize your sales funnel, it's important to improve the customer journey at each stage.
By personalizing messaging and tailoring it to your audience, you can move customers from awareness to conversion more smoothly.
Segment Your Audience
Segment your audience based on demographics, behavior, or interests.
This will allow you to tailor messages that speak directly to their pain points and motivations, leading them smoothly through the sales process
5 Tips for Optimizing Your Sales Funnel
Use multivariate testing (A/B/C/D) to determine what webpage elements work best
Ensure landing pages load quickly regardless of internet speed
Retarget with relevant information based on prior interaction history using ads and emails
Include content upgrades like downloadable resources at each step
Create a sense of urgency by offering limited-time deals or bonuses
Remember: The goal is not just conversions but building long-term relationships with customers who will become loyal advocates for your brand!
What Are The Most Effective Third Party Add Ons For Clickfunnels
Enhance Your Clickfunnels Experience with Third-Party Add-Ons
To take your Clickfunnels experience to the next level, third-party add-ons are a game-changer.
With numerous options available, some stand out as the most effective.
Top Picks for Third-Party Add-Ons
1.
Funnelish: This exceptional tool enables you to integrate PayPal and Stripe payments into funnels seamlessly.
It also offers advanced features like order bumps and one-click upsells which can significantly increase revenue
2.
Deadline Funnels: This tool creates genuine scarcity for time-limited offers in your funnel by adding countdown timers that reset based on each individual user's session data.
Five More Highly Effective Third-Party Add-Ons
CF Power Scripts: Adds custom code snippets without any technical knowledge
CF Pro Tools: Offers advanced funnel analytics & optimization
Funnel Scripts: Provides pre-written copy for your funnels
CartHook: Enables one-page checkout and post-purchase upsells
ClickMagick: Tracks and optimizes your funnel traffic
Remember, the right third-party add-ons can make all the difference in the success of your Clickfunnels.

Choose wisely and watch your revenue soar.
Conclusion: Is Click Funnels Worth It In The Year Of Digital Marketing Upgrade(9)
Is Click Funnels Worth the Investment?
Investing in Click Funnels can be a game-changer for businesses looking to stay ahead of their competition during this crucial time for digital marketing upgrades across various industries worldwide.
In conclusion, Click Funnels is definitely worth the investment.
Why Choose Click Funnels?
Easy-to-use landing page builder
Integration with popular payment gateways
Wide range of templates available
Click Funnels offers an impressive array of tools and features, all in one place.
This software can help take your business to greater heights.
Here are some of the key points that make Click Funnels worthwhile:
Click Funnels is the ultimate solution for businesses looking to streamline their online marketing efforts and increase their revenue.
With Click Funnels, you can create high-converting landing pages, automate your email marketing campaigns, conduct A/B testing, and track your conversions with ease.
Plus, the platform integrates with popular payment gateways, making it easy for you to accept payments from your customers.
Click Funnels has helped me save time and money by providing all the tools I need to run my online business in one place.
Final Takeaways
As a founder of a tech startup, I'm always on the lookout for tools that can help me streamline my business processes. One of the most important aspects of any online business is the sales funnel. That's why I decided to try out ClickFunnels, a popular sales funnel builder. At first, I was skeptical. I had heard mixed reviews about ClickFunnels and wasn't sure if it was worth the investment. But after using it for a few weeks, I was blown away by its capabilities. ClickFunnels allows you to create a complete sales funnel from start to finish. You can create landing pages, opt-in pages, sales pages, order forms, and even upsell pages. The best part is that it's all drag-and-drop, so you don't need any coding skills to use it. But as much as I loved ClickFunnels, I found that it was missing one crucial element: personalized customer service. That's where AtOnce comes in. AtOnce is an AI-powered writing and customer service tool that integrates seamlessly with ClickFunnels. With AtOnce, I can create personalized chatbots that engage with my customers in real-time. The chatbots can answer common questions, provide product recommendations, and even process orders. But what really sets AtOnce apart is its writing capabilities. With AtOnce, I can create high-quality sales copy, email campaigns, and even blog posts in a matter of minutes. The AI-powered tool analyzes my brand voice and creates content that's tailored to my audience. Overall, I've found that ClickFunnels and AtOnce are the perfect combination for any online business. With ClickFunnels, I can create a complete sales funnel, and with AtOnce, I can provide personalized customer service and create high-quality content. It's a win-win situation.
Are you struggling to write compelling copy that sells? Do you spend hours staring at a blank screen, trying to come up with the right words? Do you feel like your writing isn't connecting with your target audience? Are you worried that you're not adequately addressing their pain points and concerns? Are you frustrated with the lack of engagement and conversions from your content? Do you wish there was a way to write copy that produces tangible results? Introducing AtOnce - the AI-powered writing tool that helps you write like a pro!
Create content that resonates with your target audience
Effortlessly craft compelling copy that sells
Save time and increase productivity with AI automation
Improve engagement and conversion rates with advanced copywriting techniques
No more writer's block or frustratingly generic copy - generate unique, high-quality content at the click of a button
Unlock the power of AI and take your writing to the next level with AtOnce.
Say goodbye to mediocre copy and hello to effective, results-driven content! Try AtOnce today and start writing like a pro.
Click Here To Learn More
What is Clickfunnels?
Clickfunnels is a software tool that helps businesses create and manage sales funnels. It offers a range of features such as landing page creation, email marketing, and payment processing.
What are the pros and cons of using Clickfunnels?
Some pros of using Clickfunnels include its ease of use, range of features, and ability to integrate with other tools. Some cons include its high cost and limited customization options.
Is Clickfunnels worth the investment?
It depends on your business needs and budget. Clickfunnels can be a valuable tool for businesses looking to streamline their sales funnel process, but it may not be necessary for all businesses. It's important to weigh the cost against the potential benefits before making a decision.
Revolutionary VR Experience: Summer 2024 Sandbox Preview
Boost Your Ad Revenue: The Ultimate 2024 AdPushup Review
Streamlining GIF-Based Client Reviews for 2024 Success
Get Ahead of the Game with Beacon Technology in 2024