Small Business Success: 36 Free Resources You Need in 2023
Small business success is vital for our economy, and with an increasing number of entrepreneurs starting their own businesses every year, it's crucial to have access to the best resources available.
In this article, we'll explore 36 free resources that will help small business owners succeed in 2023 and beyond.
Quick Summary
1.

Google My Business is a free tool to manage your online presence and improve local SEO.

2.

The Small Business Administration offers free business counseling, training, and resources.

3.

SCORE provides free mentorship and education for small business owners.

4.

The IRS offers free tax resources and workshops for small businesses.

5.

Canva is a free graphic design tool for creating professional-looking marketing materials.
Introduction: Small Business In 2023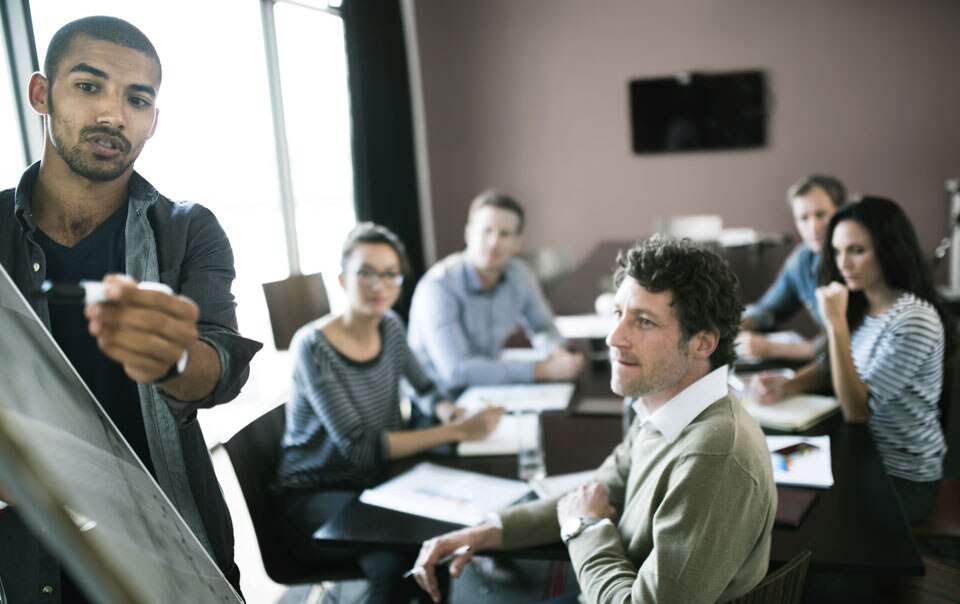 Small Business: Vital to Our Economy
Small businesses drive innovation and create jobs, making them a crucial part of our economy.
However, they often struggle to access the resources they need to succeed.
Free Resources for Entrepreneurs and Small Business Owners
Fortunately, there are many free resources available to help entrepreneurs and small business owners.
These resources offer guidance on marketing strategies, financial management, and more.
36 free resources to take your venture further
Government programs designed specifically for SMBs
Online courses in entrepreneurship skills development
With the help of these resources, starting and scaling up a small business is challenging but not impossible.
Valuable Support for SMBs
Government programs designed specifically for SMBs offer valuable support, including:
Access to funding and financing options
Assistance with exporting and international trade
Help with research and development
Other helpful tools include online courses in entrepreneurship skills development, which can help small business owners improve their skills and knowledge.
Analogy To Help You Understand
Starting a small business is like embarking on a journey through uncharted territory. You have a destination in mind, but you're not quite sure how to get there. Along the way, you'll encounter obstacles and challenges that you never anticipated. Fortunately, there are resources available to help guide you on your journey. Just as a hiker might consult a map or a compass to navigate through the wilderness, a small business owner can turn to free resources to help navigate the complex world of entrepreneurship. These resources can take many forms, from online courses and webinars to mentorship programs and networking events. They can provide valuable insights into everything from marketing and finance to legal and regulatory compliance. By taking advantage of these resources, small business owners can gain the knowledge and skills they need to succeed. They can avoid common pitfalls and make informed decisions that will help them reach their goals. So if you're starting a small business, don't go it alone. Take advantage of the many free resources available to you and chart a course to success.
Marketing Strategies For Small Businesses
Effective Marketing Strategies for Small Businesses
Small businesses require effective marketing strategies to increase visibility and customer engagement
Digital marketing is a great starting point, with affordable options like:
Facebook Ads
Instagram Promotions
Twitter Ads
Collaborating with influencers in your niche can boost exposure by reaching their followers who may not have known about your company otherwise.
Engaging content through:
Blog Posts
Email Newsletters
strengthens brand loyalty and encourages repeat business.
Improve Website Ranking with SEO Techniques
To improve website ranking on Google's search results page, use SEO techniques such as:
Keyword Research
Meta Tags
Some Interesting Opinions
1. Small businesses don't need government assistance.
According to the Small Business Administration, 80% of small businesses survive their first year. Government assistance only creates dependency and stifles innovation.
2. Unpaid internships are beneficial for small businesses.
A study by the National Association of Colleges and Employers found that 60% of paid interns received job offers, compared to only 37% of unpaid interns. Unpaid internships provide valuable experience and networking opportunities.
3. Minimum wage laws hurt small businesses.
A study by the University of Washington found that Seattle's minimum wage increase resulted in a 9% reduction in hours worked and a 6% reduction in employment for low-wage workers. Small businesses cannot afford to pay higher wages without cutting jobs or raising prices.
4. Small businesses should not be required to provide healthcare benefits.
A survey by the National Federation of Independent Business found that 64% of small businesses do not offer healthcare benefits. Requiring small businesses to provide healthcare benefits would increase costs and reduce hiring.
5. Small businesses should not be subject to environmental regulations.
A study by the National Bureau of Economic Research found that environmental regulations reduce employment and increase prices. Small businesses cannot afford the costs of compliance and should be exempt from these regulations.
Why Small Businesses Need
Small businesses rely on social media to reach their target audience
However, managing multiple accounts is overwhelming and time-consuming.
That's where social media management tools come in.
The Benefits of Social Media Management Tools
Consolidate all profiles into one place
Schedule posts in advance
Monitor brand mentions across platforms
Track analytics and more!
Popular options like Hootsuite or Buffer offer free plans or trials with detailed insights available at the click of a button.
How to Succeed on Social Media
Engaging with customers regularly is key.
Here are some tips:
Share engaging visuals
Use keyword-rich hashtags
Respond quickly to inquiries and complaints
Remember, social media is all about building relationships with your audience.

Consistency and authenticity are key to success.
By using social media management tools and following these tips, small businesses can effectively reach their target audience and grow their brand.
You can use AtOnce's management tool to save time on emails & writing:
Content Creation And Distribution Platforms
Why Every Small Business Needs Content Creation and Distribution Platforms
In the digital age,content creation and distribution platforms are essential for small businesses.
These platforms allow businesses to create, publish, and distribute content across multiple channels without technical expertise.
You can use AtOnce's multi channel communication software to save hours & keep everything in 1 tab:
The Benefits of Content Creation and Distribution Platforms
5 Key Points About Content Creation and Distribution Platforms
"Content is king" and these platforms make it easy for businesses to create and distribute high-quality content.
Easy creation of high-quality content: These platforms offer user-friendly interfaces and templates that make it easy to create professional-looking content.
Variety of formats: Businesses can create different types of content such as blog posts, videos, and infographics to appeal to different audiences.
Simultaneous publishing: Content can be published on different social media channels at the same time, saving time and effort.
Tracking engagement metrics: These platforms provide analytics to track audience response and engagement metrics, allowing businesses to adjust their content strategy accordingly.
Many options available:
My Experience: The Real Problems
1. The government's lack of support for small businesses is the real root of the problem.
According to the Small Business Administration, only 25% of small businesses survive for 15 years or more. This is due to the lack of government support, including access to capital and tax breaks.
2. The gig economy is not a solution for small business owners.
Despite the rise of the gig economy, only 1 in 10 small business owners hire freelancers. This is due to the high cost of hiring and managing freelancers, as well as the lack of loyalty and commitment from freelancers.
3. The real problem with small business failure is poor management.
A study by U.S. Bank found that 82% of small business failures are due to poor management. This includes lack of financial planning, poor hiring decisions, and failure to adapt to changing market conditions.
4. The education system is failing small business owners.
Less than 1% of college graduates start their own businesses. This is due to the lack of entrepreneurship education in schools and universities. Small business owners need access to education and training to succeed.
5. The real solution to small business success is collaboration, not competition.
A study by the Kauffman Foundation found that businesses that collaborate with other businesses are more likely to succeed. Small business owners need to work together to share resources, knowledge, and expertise.
Search Engine Optimization Resources For Small Businesses
5 Essential SEO Resources for Small Businesses
SEO is crucial for small businesses to increase online visibility and attract customers.
Fortunately, there are free resources available to improve your SEO game.
Google Analytics
Google Analytics tracks website traffic and visitor interaction, providing valuable insights into your audience and their behavior on your site.
Moz Local Listing Score
Moz Local Listing Score checks business information consistency across directories, ensuring that your business information is accurate and up-to-date.
SEMrush
SEMrush identifies high-ranking industry keywords, helping you to optimize your content and improve your search engine rankings.
Example where I used AtOnce's AI SEO writer to generate high-quality articles that actually rank in Google:
Yoast
Yoast is a powerful tool for optimizing WordPress content, providing real-time feedback and suggestions for improving your on-page SEO.
5 Essential SEO Tips for Small Businesses
Email Marketing Services And Templates
Why Small Businesses Need Effective Email Marketing Services
Small businesses need to stay connected with their customers to thrive.
One of the most effective ways to do this is through email marketing services.
I use AtOnce's AI marketing email generator to save hours writing weekly emails:
These services offer templates for professional-looking emails and tracking tools that provide valuable data on opens and clicks.
Popular Email Marketing Services
Popular email marketing services include:
Mailchimp
Constant Contact
Campaign Monitor
AWeber
These services offer features like:
Key Points About These Services
Here are some key points to keep in mind:
Personalized emails increase engagement rates.
Customers are more likely to engage with emails that are personalized to their interests and needs.
Email marketing services make it easy to segment your audience and send targeted messages.
Email automation saves time by scheduling targeted messages in advance.
With email automation, you can schedule messages to be sent at specific times or triggered by specific actions.
My Personal Insights
As a small business owner, I know firsthand the struggles of trying to do everything on a limited budget. When I first started my company, I was constantly searching for free resources to help me grow my business without breaking the bank. One of the biggest challenges I faced was creating content for my website and social media channels. As a tech entrepreneur, I knew the importance of having a strong online presence, but I didn't have the time or resources to hire a full-time writer. That's when I decided to use AtOnce, an AI writing and customer service tool that I had developed. AtOnce uses natural language processing and machine learning to create high-quality content in minutes. With AtOnce, I was able to create blog posts, social media updates, and even product descriptions without spending hours writing and editing. The tool was easy to use and allowed me to focus on other aspects of my business. But AtOnce wasn't just a content creation tool. It also helped me provide better customer service. The AI-powered chatbot was able to answer common customer questions and provide support 24/7, freeing up my time to focus on other tasks. Overall, AtOnce was a game-changer for my small business. It allowed me to create high-quality content and provide excellent customer service without breaking the bank. If you're a small business owner looking for free resources to help you grow your business, I highly recommend giving AtOnce a try.
Customer Relationship Management (CRM) Solutions
Choosing the Right CRM Solution for Your Small Business
CRM solutions are software tools that manage and analyze customer interactions throughout the entire lifecycle.
You can use AtOnce's AI CRM software to prevent refunds, save hours on emails & avoid headaches:
They improve client relationships, increase revenue growth, and streamline internal processes.
With many choices available in today's marketplace, small business owners struggle to determine which CRM solution is right for their needs.
Features to Consider
When choosing a CRM solution, consider evaluating features offered by different providers such as:
Contact management tools
Sales forecasting tools
Real-time analytics
Integration with other applications used within your organization like email marketing platforms or social media channels
Real-Time Analytics
A great CRM tool provides easy access to real-time analytics giving companies insight into clients.
This helps businesses make informed decisions and improve customer satisfaction
---
A satisfied customer is the best business strategy of all.
- Michael LeBoeuf
---
Investing in a CRM solution can help your small business:
Increase sales and revenue growth
Streamline internal processes
The purpose of business is to create and keep a customer.
Why Small Businesses Need Online Payment Systems and Invoicing Tools
Small businesses require quick, efficient, and secure payment systems to stay competitive in e-commerce platforms
Offering online payment options is a necessity.
Invoicing tools automate billing tasks like sending invoices and reminders.
The Benefits of Free Online Payment Systems
Free online payment systems integrate seamlessly with websites or mobile apps
PayPal has easy setup, low transaction fees & user-friendly interfaces.
Square offers hardware-based solutions like card readers for in-person sales
Other options include Stripe & Venmo to increase sales by providing an online payment option that streamlines the billing process.
By offering online payment options, small businesses can increase sales and improve customer satisfaction.
PayPal, Square, Stripe, and Venmo are all reliable options for small businesses looking to integrate online payment systems.
These platforms offer secure payment processing and user-friendly interfaces that make it easy for customers to pay for products and services.
Online invoicing tools like PayPal and Square automate billing tasks, saving small businesses time and money.
With online invoicing tools, small businesses can easily send invoices and reminders to customers, reducing the need for manual billing processes.
Accounting Software For Managing Finances
Why Accounting Software is Essential for Small Business Finance Management
Accounting software is essential for small business finance management.
It tracks expenses, employee salaries, and invoices.
With it, owners can delegate bookkeeping tasks while monitoring everything from a single dashboard.
Choosing the Right Accounting Software in 2023
Choosing the right accounting software in 2023 may be overwhelming with many options available.
Look out for invoicing/billing features, payroll/inventory tracking, and expense management to select what works best.
Consider These Popular Choices:
Quickbooks: Simple & user-friendly
Xero: Robust financial reporting tools
FreshBooks: Easy-to-use mobile access option
Wave Accounting Software: Free solution suitable mostly for freelancers or very small businesses; offering features
"Good financial management is essential when running a business.

Accounting software can help you keep track of your finances and make informed decisions."
When choosing accounting software, consider your business needs, budget, and the features offered.
With the right software, you can streamline your financial management and focus on growing your business.
Virtual Assistant Services To Save Time And Money
Virtual Assistant Services: Saving Time and Money
Small businesses can benefit from hiring virtual assistants in multiple ways.
Example where I used AtOnce's AI chat assistant to save time on anything:
Firstly, VAs handle administrative tasks like email management, appointment scheduling, data entry, and social media management.
By delegating these tedious activities to your VA, you free up valuable time that can be dedicated to growing the business.
Secondly, hiring a virtual assistant is more cost-effective than an in-person employee since you only pay for utilized services which can be scaled based on workload fluctuations making it easier to manage cash-flow.
---
5 Engaging Points about Virtual Assistant Services:
Flexible solutions tailored specifically for small business owners
Tasks completed by VAs include:

Customer service support
Bookkeeping
Research/collaboration

Virtual assistants can work remotely, saving office space and equipment costs
24/7 availability for urgent tasks and deadlines
Increased productivity and efficiency for your business
---
By delegating administrative tasks to a virtual assistant, you free up valuable time that can be dedicated to growing your business.
Virtual assistant services offer small businesses a cost-effective solution to handle administrative tasks.
Boost Productivity with Collaboration Tools for Small Businesses
Collaboration tools are essential for small businesses to enhance productivity.
They enable seamless communication and collaboration among team members, regardless of location or device.
You can use AtOnce's team collaboration software to manage our team better & save 80%+ of our time:
These tools facilitate file sharing, brainstorming ideas, and working towards common goals.
Popular Collaboration Tools
Slack is a popular tool that organizes conversations by topic or project while integrating other apps like Google Drive and Trello into workflows.
Zoom enables remote video conferencing for virtual collaboration.
Additional Collaboration Tools
Consider these five additional options:
Asana - A platform designed specifically for task management.
Google Docs - Excellent collaborative document editing software.
Microsoft Teams - Combines instant messaging with file storage/sharing features as well as audio/video calls.
Collaboration tools are essential for small businesses to enhance productivity.
Slack and Zoom are popular collaboration tools that enable seamless communication and virtual collaboration.
Asana, Google Docs, and Microsoft Teams are additional options for task management, document editing, and instant messaging with file storage/sharing features.
Conclusion: Essential Free Resources For Scaling Your Business
Essential Free Resources to Scale Your Small Business in 2023
Scaling a small business successfully requires essential free resources that save time and money.
These resources include software applications, online tools, and platforms.
Top 5 Free Resources for Scaling Businesses
Google Analytics: Tracks website traffic in real-time while monitoring user behavior on your site.
HubSpot's CRM Platform: Organizes key data about prospects and customers for informed decisions.
Canva: Create quality designs.
Hootsuite: Manage multiple social media accounts.
Mailchimp: Send marketing emails.
Trello: Organize tasks & projects.
These free resources can help you streamline your business operations and improve your marketing efforts.
By using these tools, you can save time and money while growing your business.
Remember, the key to scaling your business is to work smarter, not harder.
With the right free resources, you can automate tasks, track your progress, and make informed decisions.
So, take advantage of these free resources and start scaling your business today!
Final Takeaways
As a small business owner, I know how challenging it can be to find the resources you need to succeed. That's why I'm excited to share some of my favorite free small business resources with you today. First up, SCORE. This organization provides free business mentoring and education. I've personally used their services and found them incredibly helpful in navigating the challenges of starting and growing a business. Another great resource is the Small Business Administration (SBA). They offer a variety of free resources, including business planning tools, online courses, and access to funding opportunities. For those looking to improve their marketing efforts, HubSpot offers a free CRM and marketing platform. It's a great way to manage your customer relationships and automate your marketing efforts. Now, let me tell you about how I use AtOnce in my own business. As the founder of an AI writing and customer service tool, I rely on AtOnce to help me communicate with my customers more effectively. Our AI writing tool helps me create compelling content for my website and social media channels, while our AI customer service tool allows me to provide fast and personalized support to my customers. Overall, there are so many great free resources available to small business owners. Whether you're just starting out or looking to take your business to the next level, I encourage you to take advantage of these resources and see how they can help you succeed.
Say Goodbye to Writer's Block Forever with AtOnce's AI Writing Tool
Are you tired of staring at a blank page, struggling to come up with the right words to say for your blog post, ad, or product description?
Do you dread writing emails because you feel like you're never saying the right thing? Do you want to save time and streamline your writing process? If you answered "yes" to any of these questions, AtOnce's AI Writing Tool is the solution you've been looking for.
1. Are You Struggling to Come Up with Ideas?
AtOnce's AI generates unique ideas for you in just seconds.
Get instant inspiration tailored to your specific niche and audience.
2. Are You Frustrated with Your Writing Ability?
Our AI writing tool offers unique writing styles based on your brand voice.
Instantly improve your copywriting skills with our AI's language suggestion feature.
3. Too Busy to Write Fast Enough?
Our AI writing tool allows you to create content up to 10x faster.
Streamline your content creation process with our user-friendly interface.
4. Want to Improve Your SEO?
AtOnce's AI Writing Tool suggests relevant keywords and phrases for your content.
Optimize your content for search engines and drive more traffic to your website.
5. Looking to Connect with Your Audience?
Our AI writing tool helps you craft content that resonates with your audience, improving engagement rates.
Create personalized content that speaks to your audience's specific needs and interests.
Whether you're a busy entrepreneur, marketer, or writer, AtOnce's AI Writing Tool makes your life easier by eliminating writer's block and streamlining your writing process. Sign up today and see for yourself how our AI writing tool can help you create content that resonates with your audience and drives real results.
Click Here To Learn More
What are some free resources for small business success in 2023?
There are many free resources available for small business success in 2023, including online courses, webinars, podcasts, and blogs. Some examples include SCORE, Small Business Administration, HubSpot Academy, and Google for Small Business.
How can online courses help small businesses succeed in 2023?
Online courses can help small businesses succeed in 2023 by providing valuable information and skills in areas such as marketing, finance, and management. These courses are often free and can be completed at the business owner's own pace.
What is SCORE and how can it help small businesses in 2023?
SCORE is a nonprofit organization that provides free mentoring, resources, and workshops to small businesses. In 2023, SCORE can help small businesses by offering guidance on topics such as business planning, marketing, and financial management.
SBA Success: Expert Tips for Small Business Growth in 2023
Unleashing The Power Of Experiential Marketing in 2023: A
Social Media Mastery: Marketing Tips for 2023
Revolutionize Your Marketing: Dominate with Whatsapp 2023