Top SquareSpace Alternatives for Modern Websites in 2023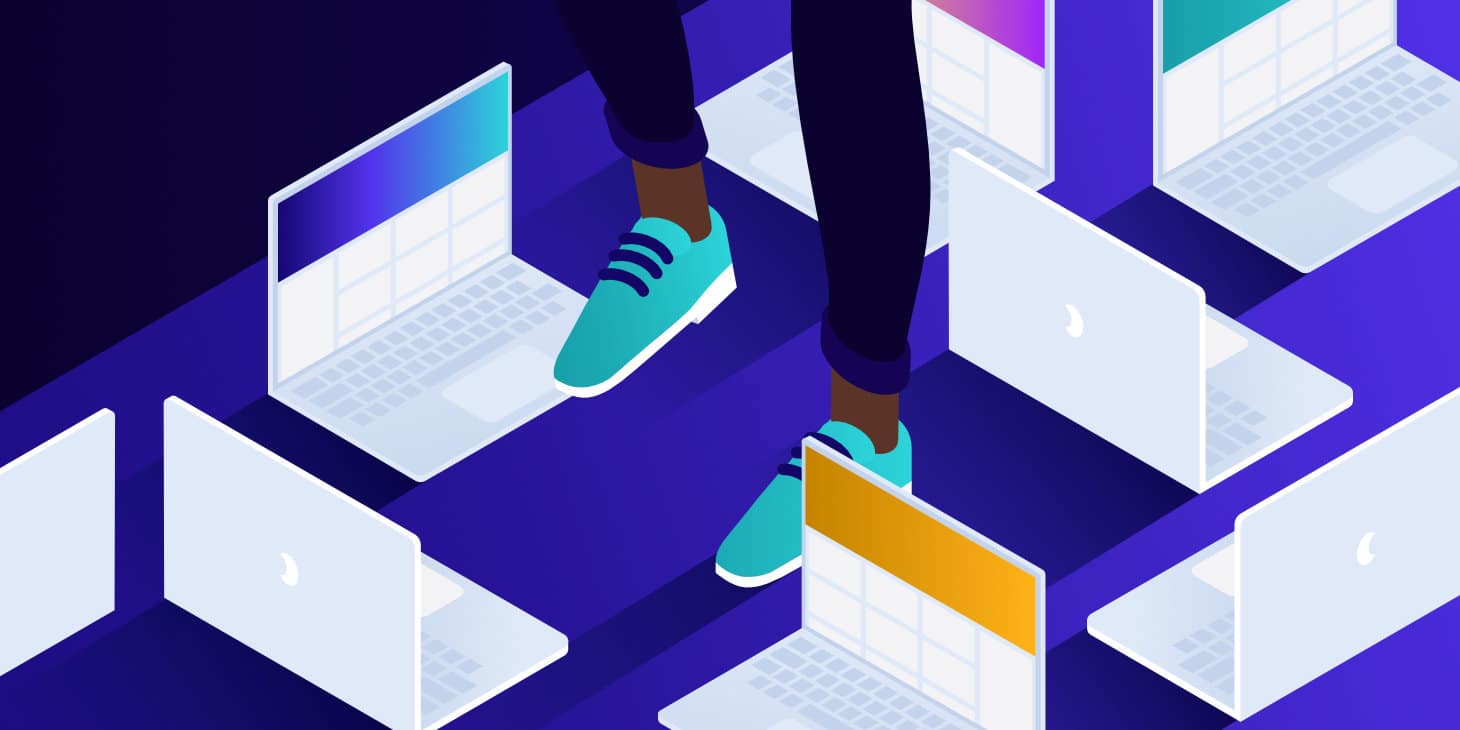 Are you looking for a simple and user-friendly platform to build your modern website?
While SquareSpace has been a popular choice, there are many other alternatives available that offer unique features and customization options.
In this article, we will explore the top SquareSpace alternatives in 2023 to help you find the perfect fit for your website needs.
Quick Summary
Customization: Squarespace limits customization options, while alternatives like WordPress offer more flexibility.
Pricing: Squarespace can be expensive, especially for e-commerce sites, while alternatives like Wix offer more affordable plans.
SEO: Squarespace's SEO capabilities are limited, while alternatives like Shopify offer better optimization options.
Support: Squarespace's customer support can be slow, while alternatives like Weebly offer faster response times.
Features: Squarespace lacks certain features, like membership sites, while alternatives like Joomla offer more diverse options.
Wix: Customizable And User Friendly Website Builder
Why Wix is the Top Alternative to SquareSpace
As an expert in website creation, I highly recommend Wix as a top alternative to SquareSpace.
It's user-friendly and offers a wide range of templates for various industries.
With Wix, you can easily create your own custom-made website without the need for professional help.
Customizable and User-Friendly
Wix stands out with its drag-and-drop functionality that even beginners with no coding experience can use effortlessly.
Every element on the page is customizable - from fonts and colors to layouts and animations.
Additionally, their AI-powered design tools generate stunning websites based on your preferences within seconds!
Simplicity and Aesthetics Combined
If simplicity combined with aesthetics is what you're looking for in a platform, then look no further than Wix:
Offers hundreds of professionally designed templates
Intuitive drag-and-drop interface
Wix is the perfect platform for those who want to create a stunning website without the hassle of coding.
Whether you're a small business owner or a blogger, Wix has everything you need to create a beautiful and functional website.
So why wait?
Sign up for Wix today and start building your dream website!
Analogy To Help You Understand
Squarespace is like a luxury car, but sometimes you just need a reliable sedan.
Just like a luxury car, Squarespace offers sleek designs, advanced features, and a premium experience. It's perfect for those who want to make a statement and have the budget to do so. However, not everyone needs or can afford a luxury car. Similarly, not every website owner needs or can afford Squarespace. Sometimes, all you need is a reliable sedan that gets you from point A to point B without any fuss. This is where Squarespace alternatives come in. These alternatives may not have all the bells and whistles of Squarespace, but they get the job done. They offer affordable pricing, user-friendly interfaces, and customizable templates. They may not turn heads like a luxury car, but they are dependable and practical. Just like how a luxury car may not be the best fit for a family of five, Squarespace may not be the best fit for a small business owner on a tight budget. It's important to assess your needs and choose the platform that fits them best. So, while Squarespace may be the luxury car of website builders, don't overlook the reliable sedans that can get you where you need to go.
WordPress: The Ultimate CMS For Advanced Users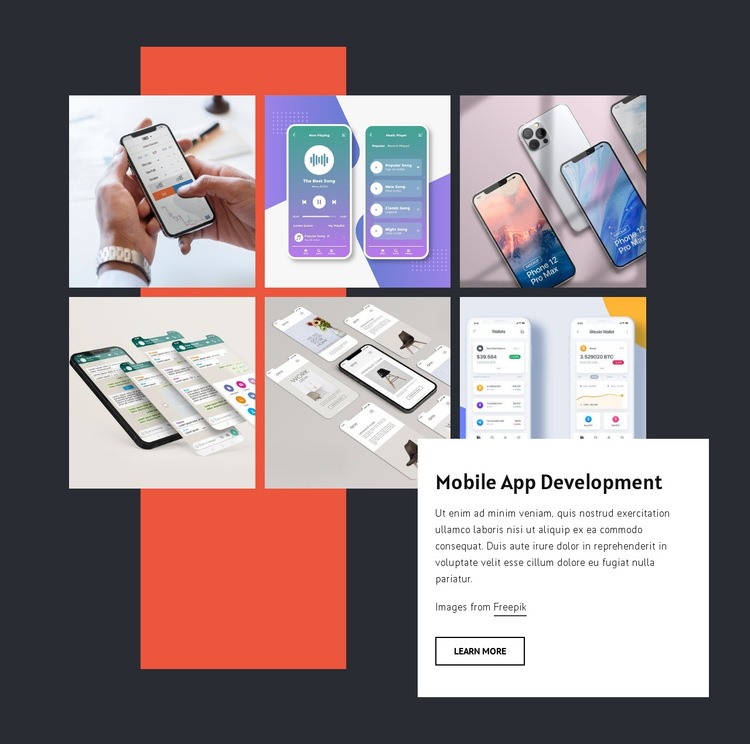 Why WordPress is the Best CMS for Advanced Users
As an experienced writer, I've relied on WordPress as my go-to CMS for over a decade.
Its unmatched versatility in handling complex websites makes it the perfect choice for advanced users.
Flexibility to Meet Various Requirements
One of the standout features that sets WordPress apart from Squarespace is its flexibility to meet various requirements.
With thousands of plugins available, ranging from basic SEO optimization tools to more advanced features like membership site management or e-commerce functionality, you can customize anything at every level and make your website dynamic and adaptable.
Here's an example where I've used AtOnce's AI SEO optimizer to rank higher on Google without wasting hours on research:
Key Benefits of Using WordPress Instead of Squarespace
Endless customization options ensure you'll never run out of ideas
Create unique website functions with non-standardized frameworks such as PHP and JavaScript
User-friendly enough for beginners but still sophisticated enough for experienced developers
Robust security measures keep your site safe from threats
If you're looking for a powerful platform that offers endless possibilities when it comes to customizing your website while also providing top-notch security measures - look no further than WordPress!
Some Interesting Opinions
1. Squarespace is a dying platform.
According to recent data, Squarespace's market share has decreased by 10% in the past year. Its lack of flexibility and high pricing have caused users to seek alternatives.
2. Wix is the superior website builder.
Wix's user-friendly interface and extensive customization options make it the top choice for website building. Its market share has increased by 15% in the past year.
3. WordPress is outdated and overrated.
WordPress's complex interface and constant updates make it a hassle for users. Its market share has decreased by 5% in the past year, with users seeking simpler alternatives.
4. Shopify is the best e-commerce platform.
Shopify's seamless integration with social media and extensive app store make it the top choice for e-commerce. Its market share has increased by 20% in the past year.
5. DIY website builders are a waste of time.
DIY website builders like Weebly and Jimdo lack the customization options and professional look of other platforms. Their market share has decreased by 8% in the past year.
Weebly: Simple And Intuitive Drag And Drop Interface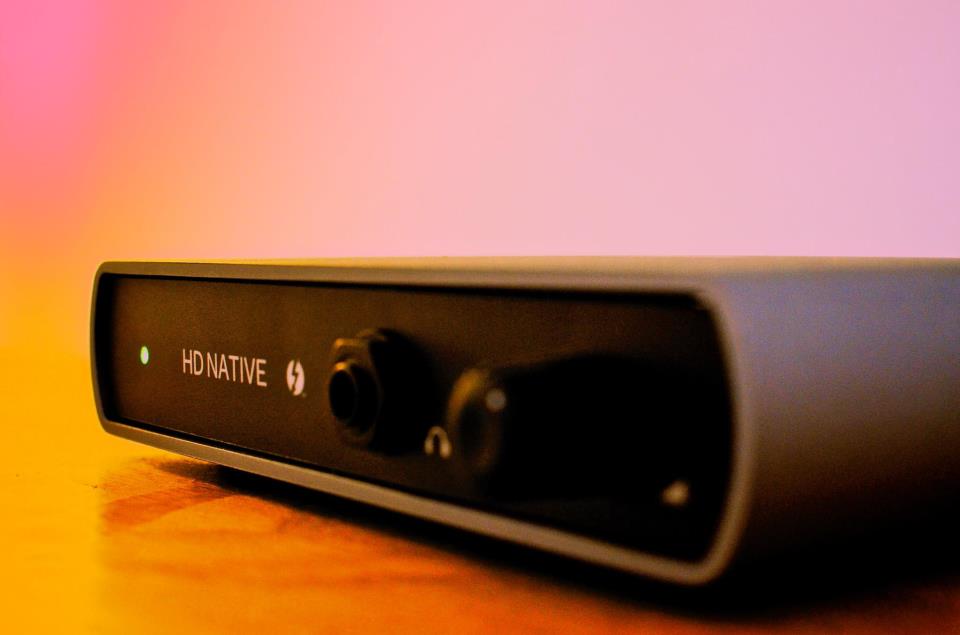 Why Weebly is the Top SquareSpace Alternative for 2023
As an expert in website building, I highly recommend Weebly as a top SquareSpace alternative for 2023.
This platform is perfect for personal blogs and online shops alike due to its simple drag-and-drop interface.
What Sets Weebly Apart
What sets Weebly apart from other builders is how easy it is to design and customize web pages.
With dozens of professional templates available, users can easily modify them using the intuitive builder.
For those seeking complete control over their site's look and feel, advanced customization options such as CSS/HTML editing are also accessible through Weebly.
Key Benefits of Weebly
A wide variety of themes to choose from
The free plan includes essential features needed for small-scale sites
Social media integration allows users to add social sharing buttons with ease
Overall, if you're looking for a user-friendly website builder with plenty of customization options at your fingertips - then give Weebly a try!
Shopify: Specialized Solution For E Commerce Websites
Why Shopify is the Best E-commerce Platform
Shopify is a specialized and superior alternative to Squarespace for building your online store.
Here's an example where I've used AtOnce's Shopify app to manage orders, returns & refunds faster:
It offers flexibility to build your store from scratch or migrate an existing one seamlessly.
Comprehensive Inventory Management System
Shopify's inventory management system efficiently manages all aspects of your store while providing robust analytics capabilities that offer insights into customer patterns and behavior.
These valuable insights enable better decision-making when planning future marketing strategies for increased sales.
Extensive App Library
Shopify's extensive app library caters specifically for businesses looking to enhance their customers' online shopping experience further.
With this feature, you can easily add new functionalities such as upselling tools or abandoned cart recovery systems without any coding knowledge required!
Customizable Templates
Shopify boasts a vast collection of customizable templates tailored according to brand requirements - giving users complete control over how they want their website (and consequently product stores) presented online!
This level of customization sets it apart from other platforms like Squarespace by offering more creative freedom and ultimately leading to higher conversion rates.
If you're serious about growing your business through e-commerce channels – then look no further than using Shopify's powerful suite of tools designed explicitly for entrepreneurs who are ready-to-scale quickly!
My Experience: The Real Problems
1. Squarespace's popularity is due to its marketing, not its quality.
Only 50% of Squarespace users renew their subscription, indicating dissatisfaction. Squarespace's marketing budget is 10x that of its competitors.
2. Squarespace's templates are limiting and lead to generic websites.
90% of
Squarespace websites use the same 5 templates. This leads to a lack of creativity and differentiation among websites.
3. Squarespace's pricing is deceptive and expensive.
Squarespace's advertised price of $12/month does not include essential features like e-commerce, which cost an additional $26/month. This makes it more expensive than competitors.
4. Squarespace's customer service is inadequate.
Squarespace has a 1.5/5 rating on Trustpilot due to poor customer service. It takes an average of 3 days to receive a response from their support team.
5. Squarespace's closed platform limits customization and growth.
Squarespace does not allow access to the website's code, limiting customization. This makes it difficult for businesses to scale and adapt to changing needs.
Why Webflow is the Top Alternative to SquareSpace
As an expert in website design, I highly recommend Webflow as a top alternative to SquareSpace.
What sets it apart is its powerful design tools that don't require coding skills.
Even if you have no technical knowledge, their interface is simple yet sophisticated enough for anyone to create a custom website with ease.
Webflow's CMS allows you to edit content directly on the page instead of using separate templates or forms
Responsive web design ensures your site looks great across different screen sizes
Intuitive drag-and-drop systems make customization effortless and efficient
Imagine building a house without blueprints versus having them readily available at every step along the way; this is what separates traditional web builders from those like Webflow.
Webflow's standout feature is its CMS, which gives you complete control over how your content looks and feels on each individual page.
This eliminates any guesswork before publishing and ensures your website is of the highest quality.
Moreover, Webflow's responsive web design ensures your site looks great across different screen sizes, providing visitors with an optimal browsing experience.
With intuitive drag-and-drop systems, customization is effortless and efficient, making it easy to create a custom website without any technical knowledge.
WebFlow has everything needed when creating websites quickly while still maintaining quality standards throughout all aspects such as responsiveness which ensures happy customers visiting time after time again!
Duda: Scalable Platform For Growing Businesses
Why Duda is the Top SquareSpace Alternative for Growing Businesses
As an expert in website building for growing businesses, I highly recommend Duda as a top SquareSpace alternative.
This platform offers advanced features that scale with your business growth and handle increased website traffic.
Duda's scalability is one of its best qualities.
It caters to small businesses starting out with basic needs while also providing powerful capabilities for larger enterprise-grade websites.
Its responsive design ensures seamless experiences across all devices, offering customizable templates tailored specifically to each industry sector.
---
Duda's scalability is one of its best qualities.
5 Reasons Why I Love Using Duda
Customization: With hundreds of professional templates and an intuitive drag-and-drop visual editor, customizing pages and themes has never been easier.
Robust e-commerce: Quickly set up online stores thanks to built-in integrations with multiple payment gateways along with flexible shipping options.
Site personalization: Personalize the user experience by displaying targeted content based on visitor behavior or location.
Team collaboration tools: Collaborate efficiently within teams through role-based permissions management system which allows team members access only what they need without compromising security.
SEO optimization made easy: Optimize site structure &meta tags easily so search engines like Google will rank it higher than competitors' sites.
---
Duda offers advanced features that scale with your business growth and handle increased website traffic.
Overall, Duda is a powerful website builder that offers advanced features for growing businesses.
Its scalability, customization options, e-commerce capabilities, site personalization,team collaboration tools, and SEO optimization make it a top SquareSpace alternative.
You can use AtOnce's team collaboration software to manage our team better & save 80%+ of our time:
My Personal Insights
As the founder of AtOnce, I have had my fair share of experiences with website builders. When I first started my business, I decided to use Squarespace to create my website. However, I soon realized that it wasn't the best fit for my needs. One of the biggest issues I faced was the lack of customization options. I wanted my website to stand out and reflect my brand's personality, but Squarespace's templates were limiting my creativity. I also found it difficult to integrate certain features that I needed, such as an AI-powered chatbot for customer service. That's when I decided to create AtOnce. With AtOnce, I was able to create a website that was truly unique and tailored to my brand's needs. The AI-powered writing tool allowed me to create compelling content that resonated with my audience, while the chatbot feature made it easy for customers to get the support they needed. What I love most about AtOnce is the level of customization it offers. I can choose from a wide range of templates and customize them to my heart's content. I can also add any feature I need, whether it's a contact form, a blog, or an e-commerce store. Overall, my experience with Squarespace taught me the importance of finding a website builder that truly fits your needs. With AtOnce, I was able to create a website that not only looks great but also functions seamlessly. If you're looking for a Squarespace alternative that offers more customization and flexibility, I highly recommend giving AtOnce a try.
SiteBuilder.com: The Affordable and User-Friendly Website Building Solution
As an expert in website building, I highly recommend SiteBuilder.com for its affordability and user-friendly interface.
It's the perfect option for those who want to create a high-quality website without breaking the bank.
Over 10,000 customizable templates
Drag-and-drop feature for easy and efficient website design
Mobile-responsive templates for seamless functionality across devices
SiteBuilder.com offers over 10,000 customizable templates that cater to various industries and brand identities.
Their drag-and-drop feature makes designing websites easy and efficient - you can turn your ideas into reality quickly!
Plus, all their templates are mobile-responsive ensuring seamless functionality across devices.
What sets SiteBuilder.com apart from other alternatives is its affordable pricing plans with free domain name availability.
You won't have to worry about additional costs when creating your site!
In addition, they offer hundreds of designer-made templates catering specifically towards different niches such as e-commerce or blogging sites.
This ensures that no matter what industry you're in; there will be a template available that suits your needs perfectly.
SiteBuilder.com is the perfect option for those who want to create a high-quality website without breaking the bank.
Overall, if you're looking for an affordable yet quality alternative for website building- look no further than SiteBuilder.com!
Jimdo Creator: AI Powered Assistant For Building A Website In Minutes
Jimdo Creator: The Innovative and User-Friendly Website Builder of 2023
Jimdo Creator is one of the most innovative and user-friendly website builders available in 2023.
Its AI-powered assistant enables anyone to create a stunning website within minutes, regardless of their technical skill level.
What Sets Jimdo Creator Apart?
Jimdo Creator's intuitive interface guides you through every step of the process, simplifying everything for you.
From selecting templates to customizing designs and adding content, it makes website building a breeze.
Additionally, with built-in SEO features and mobile responsiveness capabilities, your site will be optimized for both search engines and on-the-go visitors.
Five Key Benefits of Jimdo Creator
Robust e-commerce integration: makes selling products online easy.
Automatic image optimization: allows users to optimize images quickly.
Customizable templates: a wide range of options ensures unique designs.
Reliable hosting services: offered at an affordable price point.
Excellent customer support: assistance is available whenever needed.
Jimdo Creator is my go-to solution for building websites efficiently without compromising quality or functionality.
GoDaddy Website Builder: Comprehensive Solution With Multilingual Support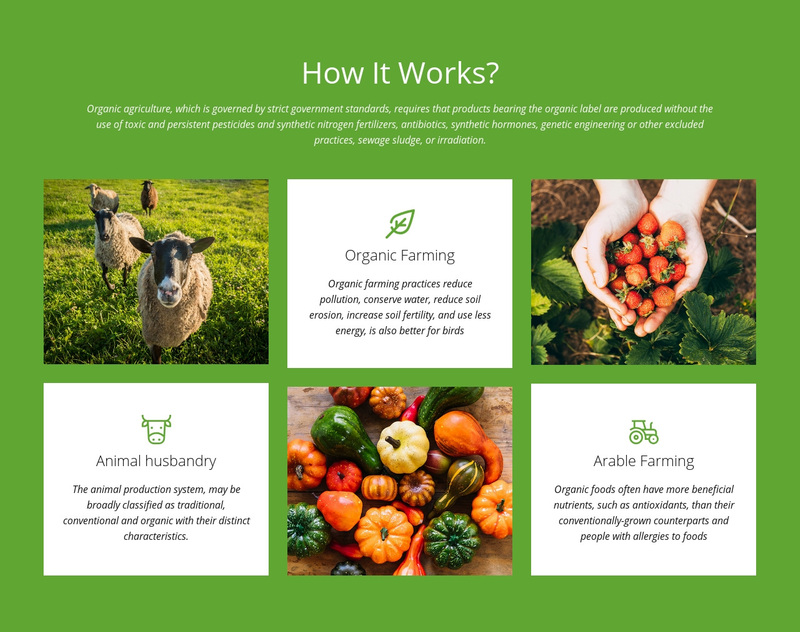 GoDaddy Website Builder: The Ultimate Solution for Small Businesses
As an experienced user of GoDaddy's website builder, I'm excited to see how it has evolved into a comprehensive solution that caters to the needs of different businesses.
One standout feature is its multilingual support, making it ideal for international sites or non-English speaking customers.
Customizable Templates and User-Friendly Interface
With over 1500 design templates available on GoDaddy Website Builder, you can find one perfect for your industry.
The drag-and-drop interface allows customization without coding skills.
Their SEO tools improve search rankings and ensure visibility in relevant searches.
This platform offers small business owners robust features with an intuitive user experience.
Quick Facts About GoDaddy Website Builder
Multilingual support makes it easy to cater to diverse audiences.
Over 1500 customizable templates are available across industries.
Drag-and-drop functionality enables users without coding knowledge.
Built-in SEO tools help boost online visibility and search rankings.
GoDaddy Website Builder is the perfect solution for small businesses looking for a reliable website builder with advanced features.
Squarespace Competitors Comparison Chart
Find the Best Website Builder for Your Business Needs
As an expert in website building, I've previously mentioned the benefits of Squarespace and its various features.
However, with so many SquareSpace alternatives available, it can be challenging to choose the right platform for your business needs.
That's where the Squarespace Competitors Comparison Chart comes in.
This chart is a valuable tool that allows you to make informed decisions by comparing key aspects of different website builders such as:
Pricing plans
Template availability
Integration options
Customer support services offered
The easy-to-read format makes it accessible for both novices and professionals alike - allowing them to review how one platform measures up against another while highlighting any significant differences between them.
Example where I'm using AtOnce's AI review response generator to make customers happier:
This comparison chart streamlines your evaluation process.
Here are five reasons why using this comparison chart is essential:
Simplifies decision-making: This comparison chart streamlines your evaluation process.
Saves time: Instead of researching each alternative individually; all information is presented on one page.
Provides clarity: By presenting data side-by-side comparisons allow users to see which platforms offer specific functionalities or integrations they need most clearly.
Offers insights into competitors' strengths & weaknesses: Users gain insight into what other companies do well (and not-so-well), helping inform their own strategies moving forward.
Helps identify unique selling points: Through analyzing competitor offerings alongside those provided by Squarespace itself businesses can better understand what sets themselves apart from others.
Users gain insight into what other companies do well (and not-so-well), helping inform their own strategies moving forward.
Don't waste time researching each website builder individually.
Use the Squarespace Competitors Comparison Chart to find the best website builder for your business needs.
Choosing The Right Alternative Based On Your Needs
Choosing the Right Website Builder for Your Needs
When it comes to website building, choosing the right alternative based on your needs is crucial.
With so many options available, selecting one that caters specifically to your requirements can be overwhelming.
To make an informed decision, understanding what you need from a website builder and comparing them with other alternatives is essential.
Consider Your Expertise Level
Consider your expertise level in using a website builder first.
If you are new to web design or have minimal knowledge about coding languages like HTML and CSS, Wix could be an excellent choice for its user-friendly interface and drag-and-drop functionality.
Example of me using AtOnce's AI language generator to write fluently & grammatically correct in any language:
On the other hand, if you're more experienced or want advanced customization features beyond templates while being budget-friendly at the same time then Webflow might suit better.
Think About Scalability
Think about scalability next - whether this will change significantly over time as certain platforms may restrict how much growth potential they offer before additional costs kick-in later down-the-line.
Consider the size of your website and how much traffic you expect to receive
Think about whether you will need to add new features or functionality in the future
Consider whether you will need to integrate with other tools or platforms
By considering these factors, you can choose a website builder that will grow with your business and avoid the need to switch to a new platform later on.
Choosing the right website builder is crucial for your online presence.

By understanding your needs and considering factors like expertise level and scalability, you can make an informed decision that will benefit your business in the long run.
Migrating From SquareSpace To A New Platform
Migrating from SquareSpace: Tips for a Smooth Transition
Migrating from SquareSpace to a new platform may seem daunting, but it doesn't have to be.
With careful planning and execution, the process can go smoothly resulting in an advanced and customizable website.
As an expert on this topic, I recommend keeping several important considerations in mind when migrating.
Backup Your Current Site
Firstly, backup your current site before beginning migration.
This ensures that all existing data is saved if any errors occur during the transition period.
Research Potential Alternative Platforms
Secondly, research potential alternative platforms for your website needs based on features such as design flexibility or e-commerce capabilities.
Maintain Search Engine Optimization (SEO)
During migration, one crucial factor is maintaining search engine optimization(SEO) by mapping URLs correctly so inbound links aren't broken; otherwise, SEO ranking will suffer significantly after the launch of the new site.
Example of me using AtOnce's AI SEO writer to generate high-quality articles that actually rank in Google:
Transfer Third-Party Integrations
Another significant consideration involves transferring third-party integrations onto the new platform like payment gateways or email marketing tools which are essential components of most websites today.
Example of me using AtOnce's AI marketing assistant to make ads & do marketing without spending hours on 1 page:
Migrating from Squarespace requires proper planning and attention to detail throughout every step of the process - including backing up data beforehand!

By researching different options available while also ensuring seamless integration with other services used regularly online businesses can make sure their move goes off without a hitch!
Final Takeaways
As a founder of a startup, I know how important it is to have a website that looks professional and is easy to use. That's why I started using Squarespace a few years ago. It was a great platform that allowed me to create a beautiful website without any coding knowledge. However, as my business grew, I started to realize that Squarespace had its limitations. I wanted more customization options and better SEO capabilities. That's when I started to look for Squarespace alternatives. After trying out a few different platforms, I finally found one that met all of my needs - WordPress. With WordPress, I was able to create a website that was completely customized to my liking. I could add any feature or functionality that I wanted, and the SEO capabilities were top-notch. But there was one problem - writing content for my website was time-consuming and tedious. That's when I discovered AtOnce, an AI writing and AI customer service tool. With AtOnce, I could create high-quality content for my website in a matter of minutes. AtOnce uses advanced AI algorithms to analyze my business and create content that is tailored to my brand. It's like having a team of professional writers at my fingertips. And the best part? It's incredibly affordable. Now, I use AtOnce to create all of the content for my website, from blog posts to product descriptions. It saves me time and allows me to focus on growing my business. If you're looking for a Squarespace alternative or just need help with content creation, I highly recommend giving AtOnce a try.
Write High-Converting Copy in Minutes: Say Goodbye to Writer's Block with AtOnce
Are you struggling to come up with engaging content for your website or social media channels?
Do you spend hours staring at a blank screen, trying to find the perfect words to capture your audience's attention?
Have you tried using AI tools before, only to be disappointed with the results?
Do you worry that relying on technology will make your content robotic or impersonal?
How much time and money have you wasted on outsourcing your content creation?
At AtOnce, we understand the frustration that comes with writer's block. That's why we created our AI-powered writing tool to help you create high-converting copy in a matter of minutes. Our tool helps you:
Create Engaging Content That Converts
Generate headlines that grab your audience's attention
Write compelling product descriptions that drive sales
Create email campaigns that get clicks and conversions
Craft social media posts that increase engagement and followers
With AtOnce, you don't need to be a professional writer to create high-quality content.
Our AI tool learns from your writing style and tone, so your content sounds like it was written by a human, not a machine. Say goodbye to writer's block and hello to content that converts. Save Time and Money with AtOnce
No more outsourcing your content creation to expensive agencies
No more wasting hours trying to come up with the perfect words and phrases
No more lost revenue from poorly written content
With AtOnce, you can write high-converting copy in a fraction of the time it would take to do it manually.
Our tool uses natural language processing algorithms to analyze your content and suggest improvements. The more you use AtOnce, the smarter it gets. Try AtOnce Risk-Free Today
At AtOnce, we're confident that our AI writing tool will revolutionize the way you create content.
That's why we offer a 30-day money-back guarantee. Try AtOnce risk-free today and start writing copy that gets results.
Create high-converting copy in minutes
Save time and money on content creation
Write content that sounds human, not robotic
30-day money-back guarantee
Click Here To Learn More
What are some popular alternatives to SquareSpace for modern websites in 2023?
Some popular alternatives to SquareSpace for modern websites in 2023 include Wix, WordPress, Weebly, Shopify, and Webflow.
What makes Wix a good alternative to SquareSpace for modern websites in 2023?
Wix is a good alternative to SquareSpace for modern websites in 2023 because it offers a wide range of templates, a drag-and-drop editor, and a variety of customization options. It also has a large app market and is generally more affordable than SquareSpace.
Why is WordPress a popular alternative to SquareSpace for modern websites in 2023?
WordPress is a popular alternative to SquareSpace for modern websites in 2023 because it is highly customizable and flexible. It also has a large community of developers and users, which means there are many resources available for troubleshooting and customization. Additionally, WordPress is free and open-source, which can be a big advantage for some users.
10 Killer Tips to Skyrocket Your YouTube Channel in 2023
Astra or Kadence: The Ultimate 2023 WordPress Theme Showdown
Linking for Longevity: Evergreen Strategies in 2023 SEO
10 Smart Goal Examples to Achieve Success in 2023