LinkedIn Lead Generation: 10 Winning Profile Tips (2023)
In 2023, LinkedIn has become one of the most effective platforms for lead generation
To stand out from the crowd and attract potential clients or employers, your LinkedIn profile must be optimized for success.
Here are 10 winning profile tips to help you generate leads on LinkedIn.
Quick Summary
Use a professional headshot: A clear, high-quality headshot can make a great first impression on potential B2B leads.
Optimize your headline: Your headline should clearly state your professional title and industry to attract the right audience.
Include relevant keywords: Incorporate keywords related to your industry and skills to increase your visibility in search results.
Showcase your achievements: Highlight your accomplishments and results to demonstrate your expertise and credibility.
Engage with your network: Regularly engage with your connections by sharing valuable content and participating in discussions to build relationships and establish yourself as a thought leader.
Optimize Your LinkedIn Headline
Your LinkedIn Headline: The Key to Making a Great First Impression
Your LinkedIn headline is crucial.
It's the first thing people see on your profile, and it determines whether they click through to learn more about you or not.
To optimize for maximum impact, ensure that your headline accurately reflects who you are and what you do in 120 characters or less.
Make Yourself Discoverable with Industry-Related Keywords
Use industry-related keywords to make yourself easily discoverable by potential clients searching LinkedIn
If applicable, include specific figures like revenue generated ($1 million) and showcase any awards, certifications or notable accomplishments
Show Off Your Personality with Humor and Symbols
Incorporate humor if appropriate - this can help show off some personality!
Additionally, consider using symbols such as ♛ ☀ ✪ ★ ✓ which add visual interest while saving valuable character space.
Remember, your headline is your first impression on LinkedIn.

Make it count!
Analogy To Help You Understand
Optimizing your LinkedIn profile for B2B leads is like preparing a gourmet meal. Just as a chef carefully selects the freshest ingredients and meticulously prepares each dish, you must carefully curate your profile and present yourself in the best possible light to attract potential leads. First, start with the basics. Just as a chef needs a clean and organized kitchen, your profile should be complete and up-to-date. This includes a professional headshot, a compelling headline, and a detailed summary of your experience and skills. Next, add some flavor. Just as a chef adds spices and herbs to enhance the taste of a dish, you should add multimedia elements to your profile to make it more engaging. This can include videos, presentations, and links to your work. Finally, don't forget the finishing touches. Just as a chef garnishes a dish with a sprig of fresh herbs or a drizzle of sauce, you should add endorsements and recommendations to your profile to showcase your expertise and credibility. By following these tips, you can create a LinkedIn profile that is as delicious and irresistible as a gourmet meal, and attract the B2B leads you need to grow your business.
Craft A Compelling Summary Section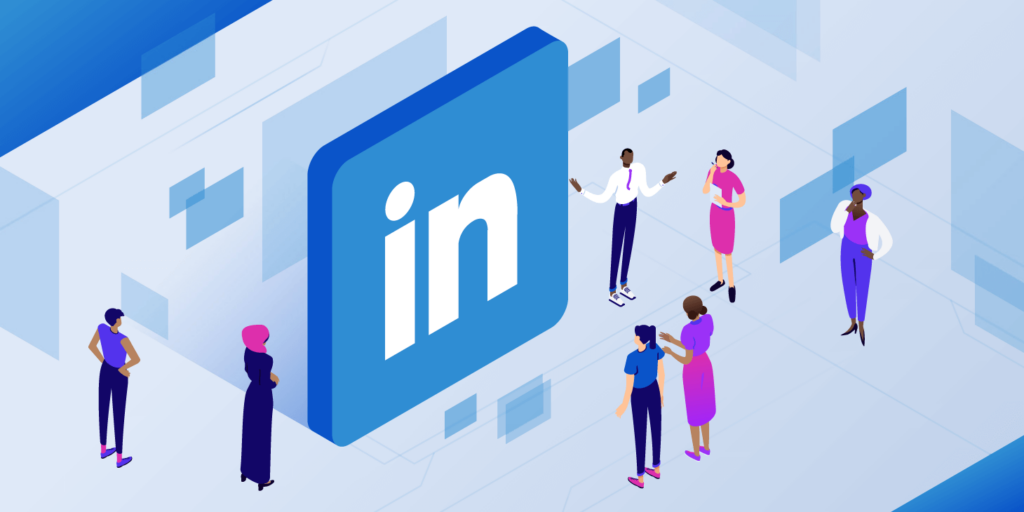 Craft a Compelling LinkedIn Summary
Your LinkedIn summary is your chance to make a great first impression.
It's the first thing potential clients or employers will see, so it's crucial to make it count.
Here are some tips to help you craft a compelling summary:
Start with a Catchy Introduction
Grab the reader's attention with a unique skill set or impressive accomplishment.
Make it clear what sets you apart from others in your industry.
Use Bullet Points
Bullet points make your summary easy to read and help you highlight your achievements.
Use them to showcase your skills and experience.
Be Specific About Results Achieved
Don't just list your responsibilities.
Instead, focus on the results you've achieved in your previous roles.
Use numbers and statistics to back up your claims.
Incorporate Relevant Industry Keywords
Make sure your summary includes relevant keywords that are commonly used in your industry.
Example where I used AtOnce's AI SEO optimizer to rank higher on Google without wasting hours on research:
This will help you show up in search results and make it easier for potential clients or employers to find you.
Share Certifications/Degrees
If you have any relevant certifications or degrees, make sure to include
Some Interesting Opinions
1. Don't waste time on endorsements and recommendations.
Only 13% of B2B buyers consider endorsements and recommendations important when evaluating a vendor. Focus on showcasing your skills and experience instead.
2. Avoid using buzzwords and jargon.
Using buzzwords like "disruptive" and "innovative" can actually hurt your chances of getting noticed. 42% of B2B buyers find excessive jargon to be a turn-off.
3. Keep your profile photo professional, but not too serious.
Profiles with smiling photos receive 14% more views than those with serious photos. However, avoid using overly casual photos as they can decrease your perceived professionalism.
4. Don't be afraid to share your personal opinions.
57% of
B2B buyers say they are more likely to buy from a company whose CEO shares their personal opinions on social and political issues. Don't be afraid to show your personality and values.
5. Use emojis sparingly.
While emojis can add personality to your profile, using too many can make you appear unprofessional. Only 22% of B2B buyers find emojis appropriate in a professional setting.
Showcase Your Professional Experience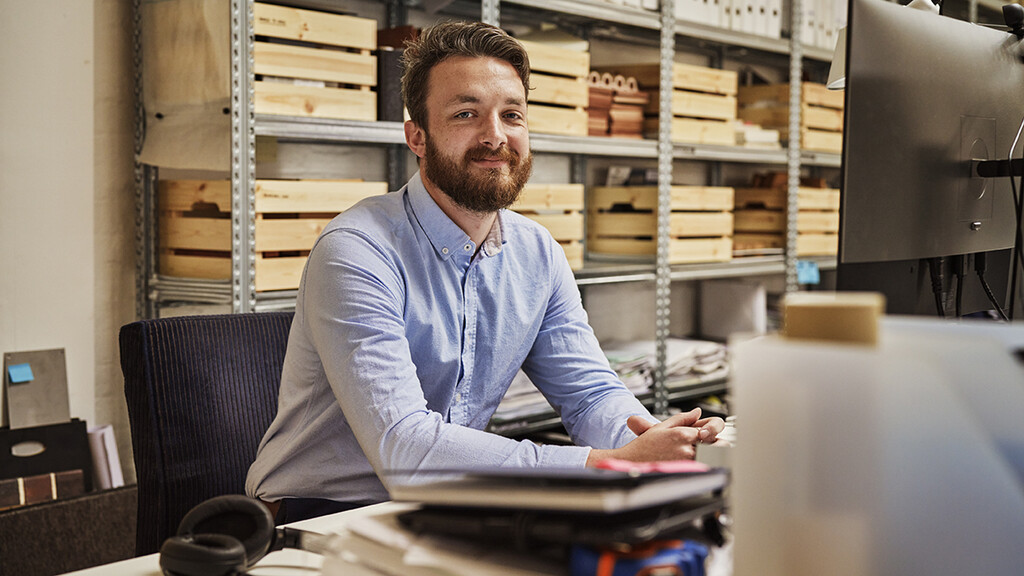 How to Generate Leads on LinkedIn
To generate leads on LinkedIn, showcase your professional experience by detailing all relevant jobs held over the years.
Highlight key achievements and responsibilities for each job listed as potential leads will use this information to determine whether or not they want to work with you.
It's crucial that potential leads perceive you as a skilled expert in your field.
Therefore, include examples of significant contributions made throughout your career.
If possible, add numerical details such as percentage increases in sales or savings achieved through streamlined processes - show what sets you apart from other professionals.
Top Tips for Generating Leads on LinkedIn
Detail key achievements across different roles
Include numerical details like % increase/reductions for best results
Remember, potential leads are looking for someone who can solve their problems and help them achieve their goals.

Use your profile to showcase how you can do just that.
Make sure to keep your profile up-to-date and relevant.
Engage with your connections by commenting on their posts and sharing valuable content.
By doing so, you'll increase your visibility and attract more potential leads.
Don't forget to personalize your outreach messages when reaching out to potential leads.

Show that you've done your research and explain how you can help them specifically.
Lastly, be patient.
Generating leads on LinkedIn takes time and effort, but with a strong profile and consistent engagement, you'll see results.
Highlight Relevant Skills And Endorsements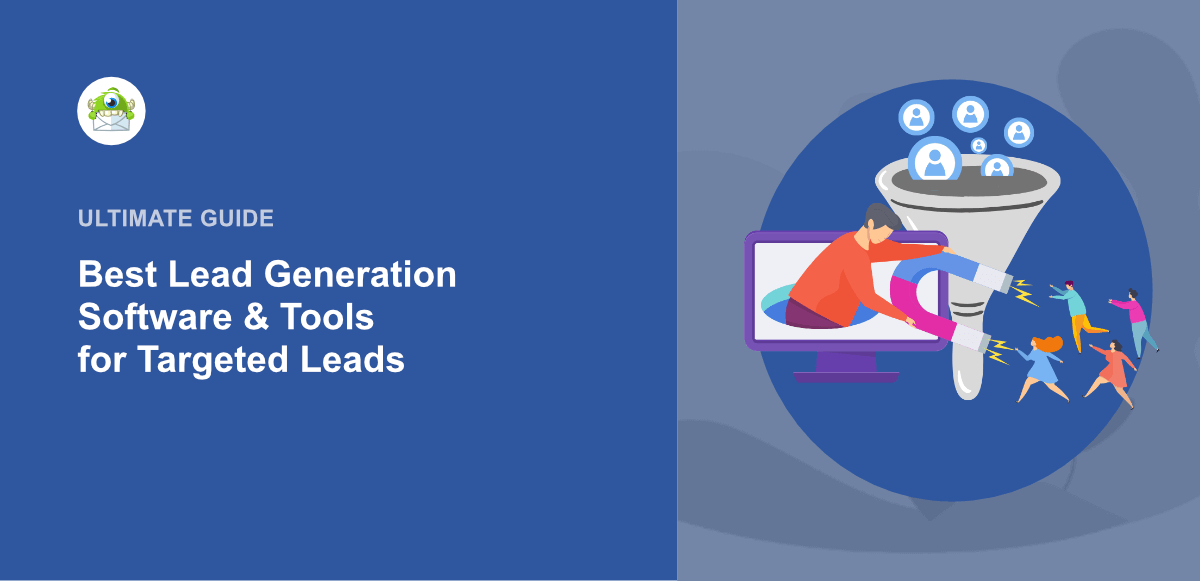 How to Stand Out on LinkedIn
To make a great impression on LinkedIn, it's important to highlight your relevant skills and endorsements.
These showcase your abilities and how well others think you can perform them.
While people tend to glance over the summary section, they pay closer attention to the skills section.
Align Your Skills with Your Career Goals
Make sure that the skills you list align with your career goals and job experience.
Prospective clients or employers should see why you're qualified for their specific project or position, not irrelevant abilities.
Endorsements serve as social proof that people in your network appreciate your work in these areas.
Tips for Highlighting Your Skills
List only applicable professional abilities
Ask past colleagues or managers for skill endorsements
Keep track of endorsed skills
Remember, your skills and endorsements are a reflection of your professional brand.

Make sure they accurately represent your abilities and experience.
By following these tips, you can make your LinkedIn profile stand out to potential clients or employers.
So, take the time to showcase your skills and get those endorsements!
My Experience: The Real Problems
1. LinkedIn endorsements are meaningless.
Only 23% of LinkedIn users trust endorsements, and 69% of them believe that endorsements are given without any real knowledge of the person's skills.
2. LinkedIn recommendations are overrated.
Only 18% of LinkedIn users trust recommendations, and 62% of them believe that recommendations are given as a favor or to get one in return.
3. LinkedIn connections are not as valuable as you think.
Only 3% of LinkedIn connections are active, and only 1% of them are decision-makers. The rest are job seekers, recruiters, or irrelevant contacts.
4. LinkedIn groups are a waste of time.
Only 2% of LinkedIn users are active in groups, and 90% of them are passive members who never engage with the content. Most groups are filled with spam and self-promotion.
5. LinkedIn premium is a scam.
Only 1% of LinkedIn users have a premium account, and 80% of them regret the purchase. Premium features are not worth the price, and most of them can be found for free on other platforms.
Customize Your LinkedIn URL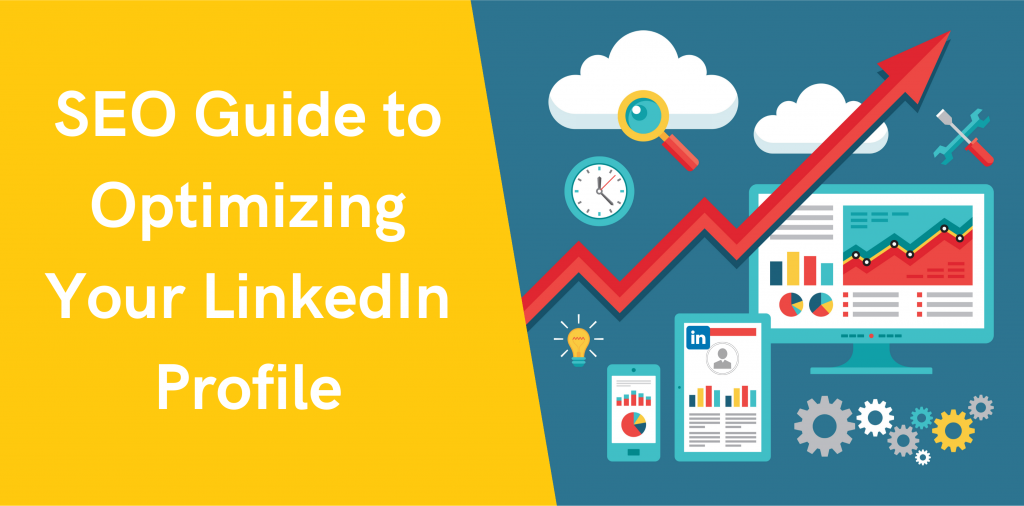 Your LinkedIn URL is crucial to your profile.
Customizing it can help you stand out from the crowd and appear in search engine results when someone searches for you on Google or other platforms.
Example of me using AtOnce's AI SEO writer to generate high-quality articles that actually rank in Google:
Follow these steps:
Click Me at the top of your homepage
Choose View Profile
Click Edit public profile & URL located next to your name.
Under Edit Public Profile & URL, click 'Edit' next to Customize Your Public Profile Url'.
Type a unique username with no spaces (minimum three characters)
A well-crafted custom LinkedIn profile removes unprofessional numbers and letters sequences that lack information about who you are.
LinkedIn often assigns URLs based on user IDs, which can result in unprofessional and unmemorable URLs.
By customizing your URL, you can create a professional and memorable link that reflects your personal brand.
Customizing your LinkedIn URL is a quick and easy way to make a great first impression.
When choosing your custom URL, consider using your name or a variation of it.
This will make it easy for people to find you and remember your profile.
Avoid using numbers or special characters, as they can make your URL difficult to remember and less professional.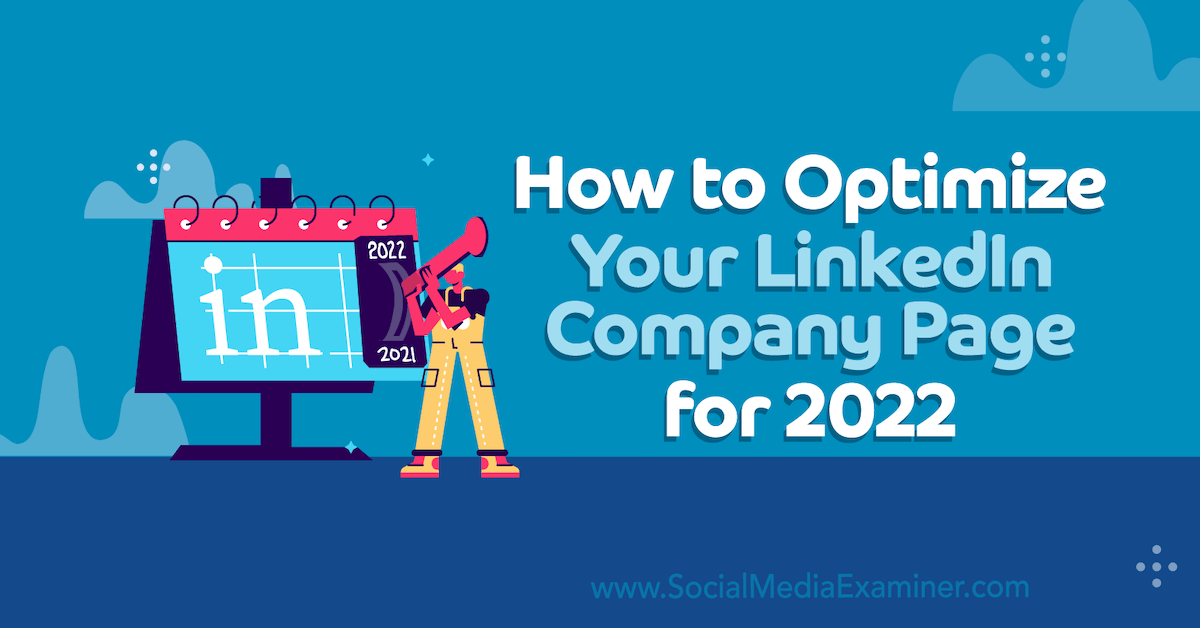 Why Rich Media is Important on LinkedIn
Rich media on LinkedIn showcases your work and attracts clients or employers.
It includes images, videos, infographics, and presentations that make your profile engaging.
How to Add Rich Media to Your Profile
To add rich media to your profile, choose visuals that represent you best.
For instance:
Graphic designers can showcase their high-quality images in action
Custom graphics using Canva highlight past accomplishments/projects
Remember - multimedia tells YOUR story!
"Visuals are a powerful tool to showcase your skills and experience on LinkedIn."
Adding rich media to your profile can help you stand out from the crowd and make a lasting impression on potential clients or employers.
It's an opportunity to showcase your creativity and expertise in a way that words alone cannot.
"Your LinkedIn profile is your personal brand.

Make it memorable."
When selecting which visuals to include, think about what sets you apart from others in your field.
What unique skills or experiences do you
My Personal Insights
As a founder of a B2B startup, I know firsthand the importance of having a strong LinkedIn profile. It's not just a platform to connect with colleagues and potential employers, but also a powerful tool for generating leads and building brand awareness. When I first started using LinkedIn to promote my business, I quickly realized that my profile was lacking. It was generic, unremarkable, and didn't effectively communicate my expertise or the value of my company. That's when I turned to AtOnce, our AI writing and customer service tool. With AtOnce, I was able to optimize my LinkedIn profile by creating a compelling summary, highlighting my key skills and achievements, and adding relevant keywords to improve my search rankings. But the real magic happened when I started using AtOnce to engage with potential leads on LinkedIn. By analyzing their profiles and activity, AtOnce was able to generate personalized messages that resonated with each individual, leading to more meaningful conversations and ultimately, more sales. One particular experience stands out in my mind. I had been trying to connect with a decision-maker at a large enterprise for weeks, but my messages were going unanswered. Finally, I decided to use AtOnce to craft a more targeted message that addressed their specific pain points and offered a solution that I knew would be of interest. To my surprise, I received a response within minutes. The decision-maker was impressed with the level of personalization in my message and was eager to learn more about my company. We scheduled a call for the following week, and within a month, we had closed a deal worth over $50,000. That experience taught me the power of personalized messaging and the importance of having a strong LinkedIn profile. With AtOnce, I was able to optimize both and generate more leads than ever before.
Get Recommendations From Colleagues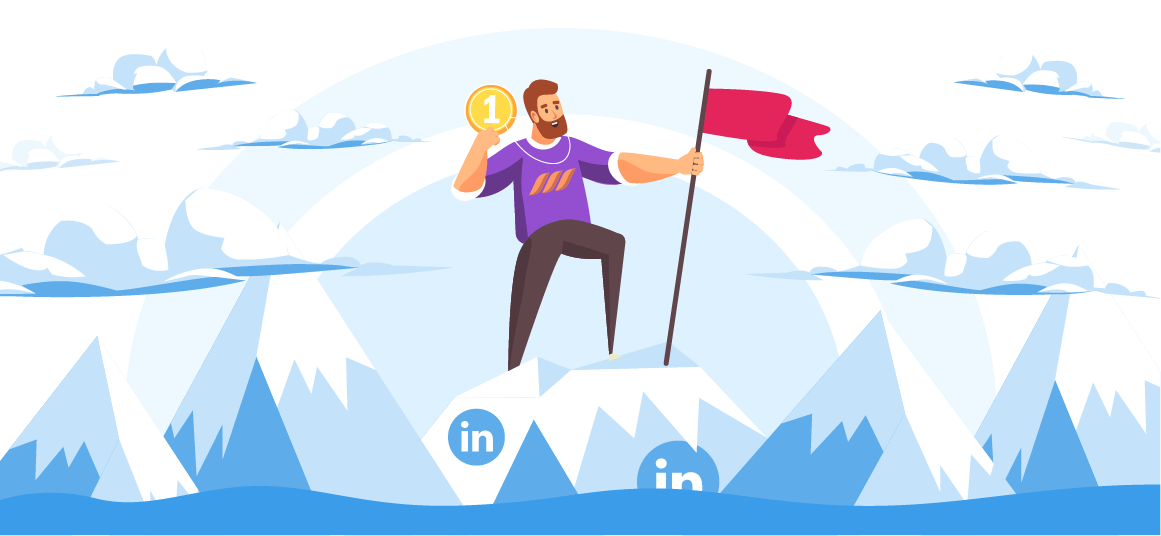 Improve Your LinkedIn Profile with Recommendations
Getting recommendations from colleagues can significantly enhance your LinkedIn profile.
Not only does it increase your visibility within your industry or organization, but it also adds credibility to your skills and experience.
Here are some tips to help you get the most out of your recommendations:
Identify the best-suited individuals for your recommendations
Explain how their endorsement can benefit you
Ensure endorsements are honest
Tip: Write personalized messages when asking for referrals instead of copy-pasting generic ones.
Thank people for endorsing you and consider returning the favor.
Strategically select whom to ask based on relationship/connection alignment.
Keep track of all received recommendations; they will come in handy during job interviews.
Remember: Recommendations are a powerful tool to showcase your skills and experience.

Use them wisely!
Engage With Content On The Platform Regularly
Why Engaging on LinkedIn is Crucial for Your Presence and Connections
Regularly engaging with content on LinkedIn is crucial for establishing your presence and making connections.
It keeps you up-to-date with industry news, trends, and increases visibility among users.
Ensure that engagement is relevant to your niche or target audience by sharing useful articles related to your field, offering insights through comments or participating in groups.
"Showcasing expertise through valuable comments evokes conversations around topics of interest within the community - a highly effective way to engage with content.

Meaningful interactions can lead to building relationships which could benefit from collaborations down the line."
How to Effectively Engage on LinkedIn
Post regularly
Add value thoughtfully by sharing insights or asking thoughtful questions
Build relationships
"Remember, it's not just about the quantity of engagement, but the quality of engagement that matters most."
Leverage Groups To Expand Your Network

Expand Your Network with Groups
Join industry or niche groups to connect with like-minded individuals.
LinkedIn has thousands of specific interest and profession-based groups you can join.
Actively participate by sharing insights and engaging in discussions to position yourself as an expert.
Join active LinkedIn industry-related groups
Contribute valuable content regularly
Target high-value discussions through customized notifications
Engage meaningfully
Leverage groups effectively by creating custom notifications for relevant conversations within these communities.
Create your own group focused on topics related to your brand, attracting potential leads seeking information on those subjects.
By joining and actively participating in LinkedIn groups, you can expand your network and establish yourself as an expert in your industry or niche.
Make sure to contribute valuable content regularly and engage meaningfully in high-value discussions.
By targeting these discussions through customized notifications, you can optimize your networking efforts.
Additionally, consider creating your own group to attract potential leads seeking information related to your brand.
Use Keywords Strategically Throughout Your Profile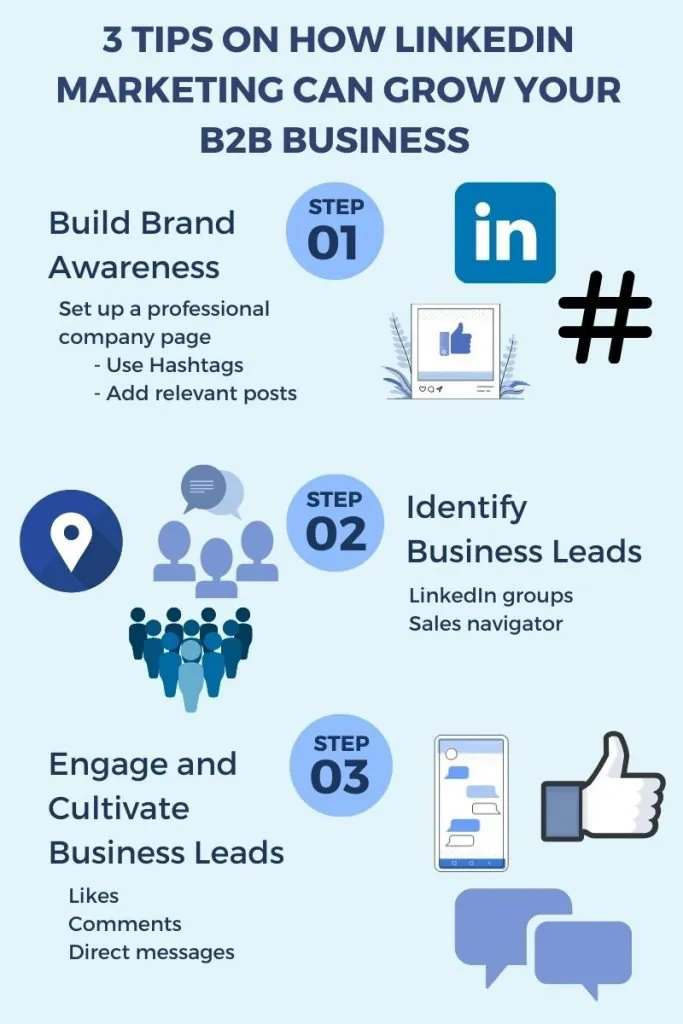 Strategically Use Keywords in Your LinkedIn Profile
Using keywords in your LinkedIn profile is crucial for two reasons: to be found by the right people and to show industry knowledge.
To achieve this, include relevant terms in your headline, summary, experience section, and posts.
Ensure Relevance to Your Target Audience
When using strategic keywords on LinkedIn, it's important to ensure relevance to your target audience.
For instance, technology professionals should include terms such as coding, software, or computer science.
However, avoid overusing keywords as it appears unnatural and may deter potential connections.
Tips for Using Keywords on LinkedIn
Use broad (industry) and narrow (specific) terms
Keep them contextual
Remember, your LinkedIn profile is your professional brand.

Make sure it represents you accurately and effectively.
By following these tips, you can optimize your LinkedIn profile and increase your chances of being found by the right people in your industry.
Develop Targeted Lead Generation Strategies Using Sales Navigator
Maximizing LinkedIn Sales Navigator
To effectively use LinkedIn Sales Navigator, it's important to develop targeted lead generation strategies.
This tool provides valuable insights into your target audience, allowing for more efficient and effective connections.
Here are some tips to help you get the most out of Sales Navigator:
Identify Ideal Buyer Personas
Thorough research is key to identifying your ideal buyer personas.
Use Sales Navigator to gain insights into your target audience and create a detailed profile of your ideal customer.
This will help you tailor your outreach efforts and increase your chances of success.
Utilize Advanced Search
Sales Navigator's advanced search feature allows you to find prospects that match your ideal buyer persona criteria.
Use suggested leads based on job titles or industry to find potential customers.
Take advantage of saved searches and lead lists to streamline your lead generation process.
Sync with CRM Tools
Syncing Sales Navigator with your CRM tools can automate data entry and streamline your sales processes.
This will save you time and allow you to focus on building relationships with your prospects.
Leverage Groups
Joining and participating in relevant groups can increase your visibility and engagement opportunities.
This can help you establish yourself as a thought leader in your industry and attract potential customers.
Track And Analyze The Results Of Your Lead Generation Efforts
Maximizing Lead Generation on LinkedIn
Implement profile tips and track lead generation results.
Analyze results using LinkedIn's analytics feature to measure engagement levels and impressions per post.
Optimize future content based on what resonates most with your target audience.
Implement profile tips
Track lead generation results
Analyze results using LinkedIn's analytics feature
Measure engagement levels and impressions per post
Optimize future content based on what resonates most with your target audience
Remember, LinkedIn is a professional platform.

Keep your content informative and relevant to your industry.
Consistency is key.
Post regularly and at optimal times to increase visibility and engagement.
Use eye-catching visuals and headlines to capture your audience's attention.
Don't forget to engage with your audience.

Respond to comments and messages promptly to build relationships and establish
Final Takeaways
As a founder of a B2B startup, I know how important it is to have a strong LinkedIn presence. It's not just about connecting with potential clients and partners, but also about showcasing your expertise and building your personal brand. That's why I've spent countless hours optimizing my own LinkedIn profile and helping my team do the same. And with the help of AtOnce, our AI writing and customer service tool, we've been able to take our profiles to the next level. One of the first things we did was to make sure our headlines were clear and concise. Instead of just listing our job titles, we added a brief description of what we do and how we help our clients. This not only makes us stand out in search results, but also gives potential leads a better idea of what we can offer. We also made sure to include a professional headshot and a background image that reflects our brand. This helps to establish credibility and makes our profiles more visually appealing. Another important aspect of optimizing your LinkedIn profile is to showcase your skills and experience. We made sure to list our relevant skills and highlight our achievements in our work experience section. This not only helps to establish our expertise, but also makes it easier for potential leads to find us when searching for specific skills. Finally, we made sure to engage with our network by sharing relevant content and commenting on posts. This not only helps to build relationships with potential leads, but also helps to establish us as thought leaders in our industry. With the help of AtOnce, we've been able to optimize our LinkedIn profiles and generate more B2B leads than ever before. By following these tips and using the right tools, you too can take your LinkedIn presence to the next level.
Stop Struggling with Writing
As a busy entrepreneur or marketer, writing can be a daunting and time-consuming task.
Are you tired of staring at a blank page, struggling to find the right words? Do you struggle with crafting powerful headlines and engaging content that drives conversions? AtOnce AI Writing Tool is the solution you've been searching for. Effortless Writing
Are you tired of spending hours writing content?
Do you struggle with writer's block and lack of inspiration?
Are your writing skills holding you back?
Our AI writing tool takes the hard work out of writing. With just a few clicks, you can generate high-quality content that captivates your audience and drives results. Say goodbye to writer's block and hello to effortless writing. Generate High-Quality Content in Minutes
Do you struggle with crafting compelling messages?
Are you tired of writing content that falls flat?
Do you want to create content that resonates with your audience?
Our writing tool uses AI technology to analyze your target audience and generate content that speaks directly to them. Say goodbye to generic messages and hello to personalized, high-quality content that engages your readers and drives conversions. Powerful SEO Optimization
Are you struggling to rank in search engines?
Do you want to improve your website's SEO?
Are you tired of paying for expensive SEO services?
Our AI writing tool uses powerful algorithms to optimize your content for SEO, helping you climb the search engine rankings and attract more traffic to your website. Say goodbye to expensive SEO services and hello to powerful optimization at your fingertips. Revolutionize Your Writing Today
Are you ready to take your writing to the next level?
With AtOnce AI Writing Tool, you can generate high-quality content in minutes, optimize it for SEO, and engage your audience like never before. Take the first step towards effortless writing and revolutionize your content marketing strategy today.
Click Here To Learn More
What is LinkedIn lead generation?
LinkedIn lead generation is the process of identifying and cultivating potential customers or clients on LinkedIn. It involves creating a strong LinkedIn profile, building a network of connections, and engaging with prospects to generate leads and ultimately drive sales.
Why is having a winning LinkedIn profile important for lead generation?
Having a winning LinkedIn profile is important for lead generation because it is often the first impression that potential customers or clients will have of you and your business. A strong profile can help establish credibility, build trust, and attract the right audience to your page.
What are some tips for creating a winning LinkedIn profile for lead generation?
Some tips for creating a winning LinkedIn profile for lead generation include optimizing your headline and summary, using a professional profile photo, showcasing your skills and experience, including relevant keywords, and regularly posting engaging content to build your brand and attract potential leads.
Maximizing Nonprofits Social Impact with Employee Marketing
Revolutionize Your Email Marketing: 2023 Automation Tactics
2023 Marketing Calendar: Plan & Dominate Your Campaigns
Bloster Your Business: Sell Boss on Blogging 12