Confirmation Email Template & Examples
Confirmation emails are essential tools for businesses as they provide evidence that a customer's orders have been submitted or processed successfully.
These emails often include important details, such as order and shipment numbers.
Having an effective confirmation email template can help ensure a positive customer experience.
In this article, we will discuss confirmation email templates & examples.
What Is A Confirmation Email

Confirmation Emails
Confirmation emails are sent to verify that an action, such as requesting a quote or making travel arrangements, has been completed.
They can be automated messages triggered by customer actions on websites and apps, or manually written out when necessary.
In addition to verifying tasks like registering for an account with your company website or booking flights through your app, these messages can prompt customers to follow-up their activities like taking part in surveys about their experiences using particular services/products.
Benefits of Confirmation Emails
Confirmation emails offer businesses many benefits:
Feedback from customers regarding user experience
Protection against fraud via secure records kept via verified logins & passwords
Ensuring all stages of the process have been taken before finalizing results
Confirmation emails are an essential part of any business process.
They also provide a record of customer activity, which can be used to track customer behavior and preferences.
This data can be used to improve customer service and create better customer experiences.
Finally, confirmation emails can be used to remind customers of upcoming events or deadlines, such as payment due dates or upcoming product launches.
Confirmation emails are an invaluable tool for businesses.
Benefits Of Using Confirmation Emails
Benefits of Confirmation Emails
Confirmation emails are incredibly beneficial for businesses.
They increase customer credibility, set expectations, create familiarity, and strengthen relationships between companies and customers.
Here are some of the benefits:
Increases trust with customers by providing proof that their order has been processed or appointment booked.
This reassures them they've chosen the right company to work with.
Prevents overbooking as both parties know when something is scheduled or purchased, avoiding misunderstandings down the line.
Includes additional info like terms & conditions so clients understand all policies before confirming anything further along.
Also provides special offers related to their purchase reinforcing loyalty and reward programs if applicable - this helps build strong long-term relationships between brands & customers increasing sales potential from previous buyers greatly over time!
Automated confirmation systems make sending out replies hassle free saving valuable resources daily never having worry about manually replying ever again.
Best Practices For Writing Effective Confirmation Emails
How to Write Great Confirmation Emails
Use language that's easy to understand, avoiding wordiness or unnecessary details.
Verify all important information before sending: confirm spelling, dates, addresses, etc.
Proofread each email for typos and grammar errors; ensure customers have a seamless experience with your business!
Include company contact info at the bottom of each correspondence so customers know who they're dealing with if inquiries arise after receipt of their order.
Tips for Getting it Right
Choose straightforward wording
Keep messages short and sweet
Double check accuracy
Include recipient's personal data
Always include contact info
Make sure your confirmation emails are clear and concise for a seamless customer experience.
Examples Of Different Types Of Confirmation Emails
Confirmation Emails
Confirmation emails are essential for businesses to keep customers informed about their orders.
They provide assurance that a purchase was successful and include details such as payment information or delivery dates.
Types of Confirmation Emails
Here are three types of confirmation emails:
Order Confirmation Emails summarize what items were ordered, any additional charges (e.g., shipping costs), and next steps in regards to shipment (e.g., linking back to a tracking page).
Payment Confirmation Emails alert customers when your business has received payment, including detailed info on purchases amount and related fees/discounts added onto the total bill.
Shipping Confirmations ensure transparency between you and clients over expected delivery timescales, plus offer courtesy by confirming goods have arrived safely at destination address.
Confirmation emails are essential for businesses to keep customers informed and provide assurance that a purchase was successful.
To ensure the effectiveness of confirmation emails, it is important to:
break down complex data into simpler layouts
offer opt-in notifications while purchasing
approve content clearly and accurately
always provide clear follow-up action points
Crafting Your Own Unique Confirmation Email Template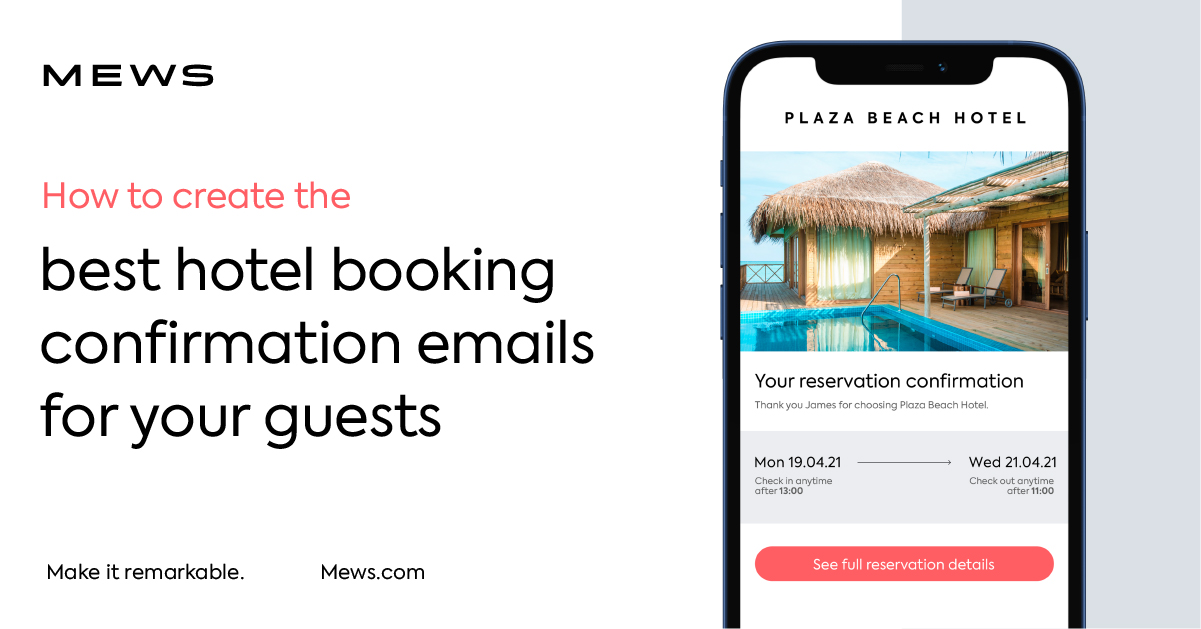 Creating a custom confirmation email template is easy.
Research similar emails for inspiration
Prioritize the elements that matter most: who it's from, what they're confirming, and how customers can contact you.
Include all necessary info without overwhelming readers.
Utilize visuals like graphics or colors to personalize with your company logo if needed.
Add links to FAQ pages so users don't need to search for answers themselves.
Optimize templates for mobile devices too!
Proofread before sending out messages - typo-ridden emails create an unprofessional impression and leave customers confused or dissatisfied.
By following these tips, you can create a unique and effective confirmation email template that will help you engage with customers and build trust.
FAQ
What should be the subject of a confirmation email?
The subject line of your confirmation email should be clear and concise, identifying the order or booking number and perhaps including keywords such as 'confirmation' or 'receipt'.
How can I make my confirmation message friendly but professional?
Use polite language throughout the body text. Try to keep it short, simple, and straight to-the-point. You may also want to include branded elements in your messages like logos.
Should I personalize my emails?
Yes! Personalizing an email is easy with automated templates by inserting personal information like their name. This helps build rapport between you both while keeping things professional.