Event Reminder Email Template & Examples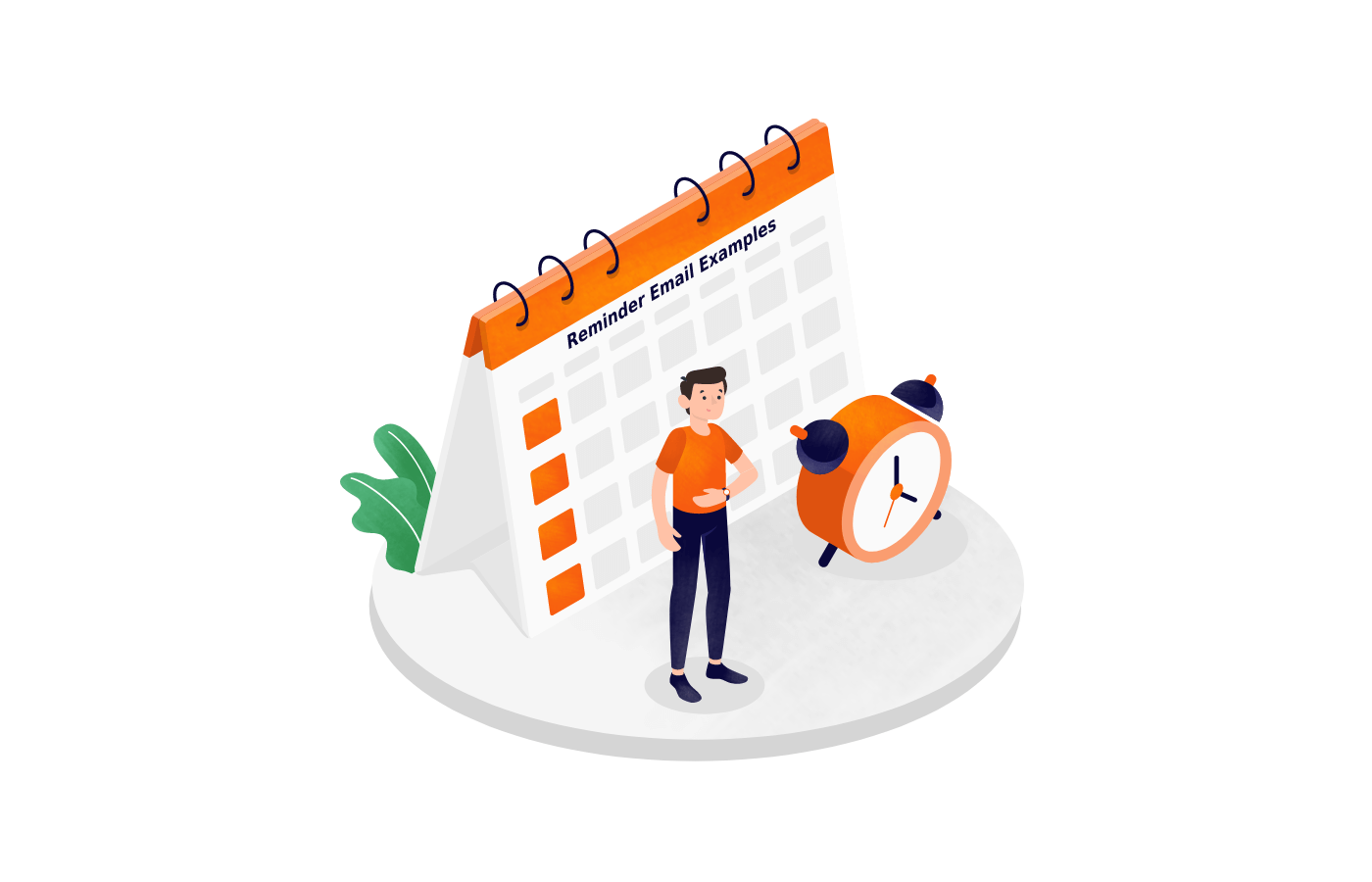 Event reminder emails are essential tools to ensure that your event is successful and well attended.
A reminder email template with examples provides you an efficient way to remind participants of the upcoming event while providing needed information.
This article will further explain how to create an effective event reminder email.
What Is An Event Reminder Email Template
Creating an Effective Event Reminder Email Template
An effective event reminder email template is essential for any organization to keep customers informed and ensure events run smoothly.
Consider who you're sending it to: make sure the tone resonates with them.
Timing matters: send reminders at least five days in advance so people have time for travel or other arrangements like childcare if needed.
Personalizing messages increases open rates significantly!
Aesthetics are also important: include relevant visuals (e.g., speakers/location) that break up text and draw attention to your message.
Use formatting options such as bold or italics where applicable too!
Make sure your event reminder email template is effective and engaging!
Formatting options: use underlines and bold tags to draw attention to important information.
By following these tips, you can create an effective event reminder email template that resonates with your customers and increases open rates.
Advantages Of Using An Event Reminder Email Template
Advantages of Using an Event Reminder Email Template
Using an event reminder email template has many advantages.
It saves time when sending operational or marketing emails, as the same basic message and layout can be used again and again with small adjustments each time.
This means vital information on events reaches all necessary parties quickly instead of waiting hours or days for manual construction.
Pre-existing categories in a chosen system give users greater control over campaign planning through automation processes that are faster than manual labor systems.
Customer data is easier tracked too, making it simpler to identify potential issues if questions arise during engagement phases requiring immediate attention.
Benefits include:
Quicker communication turnaround times
Better efficiencies & process flow optimization
Increased accuracy & organization regarding customer queries
Better record keeping capabilities managing multiple campaigns simultaneously
Different Types Of Event Reminder Emails
Event Reminder Emails
Event reminder emails are essential for successful event planning.
They help guests remember to attend and keep track of the date, time, location, and other details.
There are several types:
Direct Invitation Email – Sent directly to your guest list with all relevant info (who it's from, when/where it's taking place).
Update Email – Remind invited attendees about any last-minute changes or important information before arriving at the venue.
Saving The Date Reminder - A general heads up in advance so everyone has enough time plan ahead accordingly using automated services!
Confirmation Note After RSVP - Final notification confirming whether someone will attend or not giving hosts & organizers peace of mind.
Follow Up Message After Events Have Taken Place - Thank invitees for attending while reminiscing over good times shared together.
Automated services can be used to ensure everyone has enough time to plan ahead.
Tips For Crafting Effective Event Reminder Emails
Craft an Effective Event Reminder Email
Follow these tips to craft an effective event reminder email:
Create a catchy, attention-grabbing subject line to stand out in readers' inboxes and motivate them to open your message.
Use action words or time frames for emphasis.
Personalize the content by adding names of people who have signed up for events
Add incentives like discounts they'll receive if they attend, freebies at signup points, etc., showing attendees you value them individually and giving extra motivation beyond just attending events!
Get creative with visuals such as logos from sponsoring companies & photos highlighting activities available during the occasion
This makes messages more visually appealing while driving engagement
Make sure your event reminder emails stand out and engage your readers!
Structure of Engaging Event Reminder Emails
Keep Subject Lines Short
Keep subject lines short yet informative - interesting enough so readers choose "open now" instead of skimming over them blindly when glancing at inbox contents quickly.
Grab Attention
Grab attention with an eye-catching headline that conveys the key benefits or features of your event.
Use images to visually communicate what attendees can expect.
Include Relevant Details
Include all relevant details like time, place and incentives in both e-newsletters and standalone mailers.
Personalize messages by mentioning recipients' names wherever possible, tailoring content according to their interests/needs identified during signup processes (if applicable).
Choose Colors & Fonts
Choose colors & fonts intelligently for effective appearance across multiple device types including desktop computers and mobile devices.
Add Call to Action
Finally add 'call to action' phrases which help people take meaningful actions from each piece of marketing literature delivered – leading hopefully to higher lead conversion rates achieved!
Make sure to include all relevant details like time, place and incentives in both e-newsletters and standalone mailers.
FAQ
What should be included in the subject line of an event reminder email?
The name and date of the event, as well as a reference to it being a reminder.
When is the best time to send out an event reminder email?
A day or two before the event is usually ideal, but this can vary depending on factors such as how much notice attendees need and whether there are any last-minute changes.
How long should an event reminder email be?
Keep it short and sweet. Include all necessary details, but aim for no more than one screen length so that recipients don't get overwhelmed or lose interest.