Salary Negotiation Email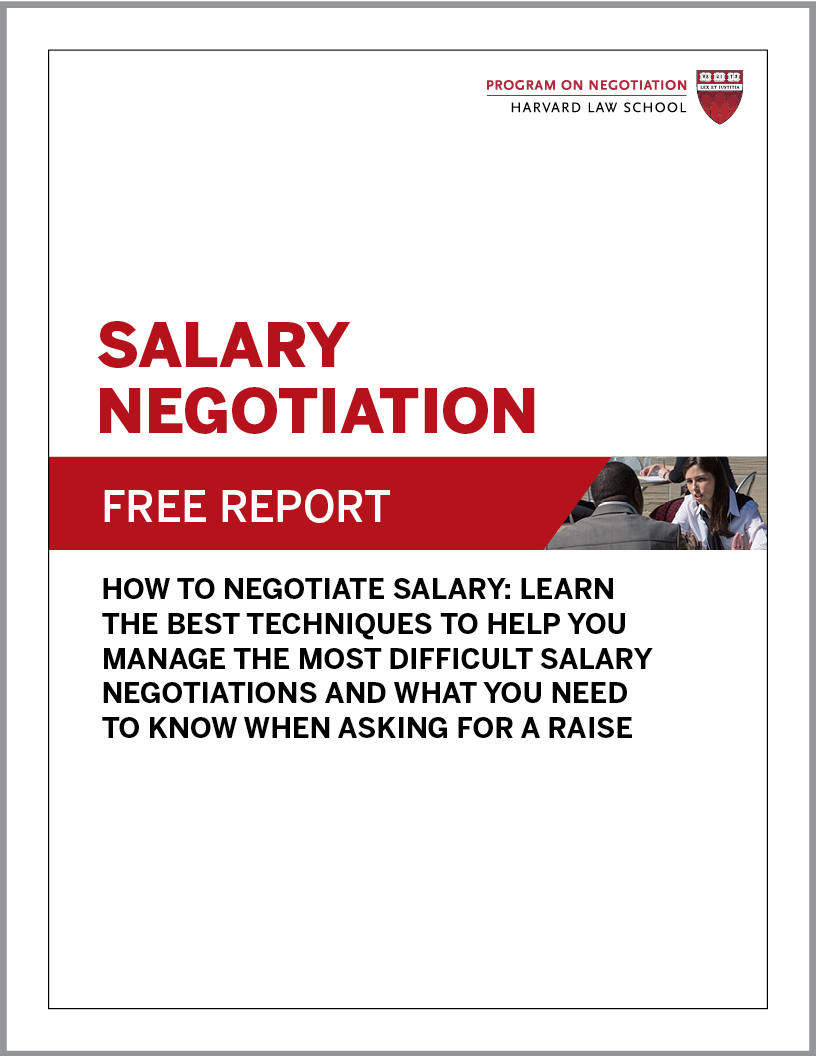 Negotiating a salary can be an intimidating task.
However, with the proper preparation and desired outcome in mind, you can effectively use email to advocate for higher pay.
This article will provide step-by-step instructions on how to craft an effective salary negotiation email that is sure to get results.
Introduction To Salary Negotiation Email
Prepare for Negotiations
No one wants to go into salary negotiations unprepared.
Knowing how to write a successful negotiation email is essential for getting the best outcome for both parties: you and your employer.
Writing an effective message could mean hundreds or even thousands of extra dollars each year!
Always negotiate via email; this ensures there's proof should any issues arise later on.
When writing, be professional yet explain why certain requests are being made to maximize success chances.
Here are some key pointers when preparing a successful salary negotiation:
State reasons behind pay raise/negotiation (e.g., performance/responsibilities)
Do research prior into comparable salaries within the industry & find examples similar situation - cite them as reference points.
Put together facts & numbers which demonstrate increase vitality/value brought by recent changes/projects taken on.
Stress added benefits working longer hours will provide the company - either now or in the future
Make sure language used is respectful but concise, demonstrating expertise without using too much 'fluff
Negotiating salary can be intimidating, but with the right preparation and research, you can get the best outcome for both parties.
By following the tips above, you can ensure that your negotiation email is professional and effective.
Setting Your Goals In Your Salary Negotiation Email
Before You Start
Decide which terms and conditions are most important.
Consider benefits that have extra value or hours/working arrangements with more importance than others.
Aim for realistic expectations to increase the chance of success and prevent complications later on.
Have clear expectations before beginning negotiations - don't rush into agreements without being aware of every detail included in them!
Negotiate Slowly
Negotiate slowly so nothing is overlooked; take care to ensure fairness throughout the process.
Be sure to consider all aspects of the negotiation.
Don't rush into agreements without being aware of every detail included in them.
Negotiations should be fair and balanced for both parties.
Take the time to ensure that all details are discussed and agreed upon.
This will help to ensure that both parties are satisfied with the outcome.
Writing The Tone Of Your Salary Negotiation Email
Your salary negotiation email should remain professional while also maintaining a friendly demeanor.
Use positive language, such as "value-add" instead of I am worth more.
Avoid hostile or aggressive phrases like "demands" for increases or additional benefits/perks.
Don't make assumptions about the other party's thoughts; this can lead to unfavorable paths during negotiations.
Adjust your wording depending on who you're speaking with (e.g., manager vs CEO).
Write each sentence with purpose and remain impartial in conversations.
If they become heated over emails, remove emotion from future communication to allow better dialogue between both parties!
Be clear yet polite and avoid exaggerating facts which may come off as scare tactics towards someone making budget decisions within their organization
What Should You Include In Your Salary Negotiation Email
Negotiating Salaries via Email
When negotiating salaries via email, outline the reason for negotiation in one sentence.
Explain how much more work/responsibilities have been taken up since joining and why this justifies an increase over current compensation package.
Offer practical solutions to reach desired figures.
Consider stock options supplemented by cash grants if applicable legally, and suggest changes over fractions rather than high requests to appear cooperative instead of demanding.
Aim for a timeline perspective that is mutually beneficial before closure is established.
Efficiently attain closure
Aim forward
Always eventually aim strongly
Language Tips For Writing An Effective Salary Negotiation Email
Tone Matters
Be polite, understanding, and confident without being aggressive.
Acknowledge the company's value to you and express appreciation for its offer.
Stay Open-Minded
Start with facts rather than assumptions.
Show your intentions of mutual benefit over attacking the issue head-on with unfounded data points or feelings before research is done by either side.
Starting with facts rather than assumptions shows your intentions of mutual benefit over attacking the issue head-on with unfounded data points or feelings before research is done by either side.
Make Thoughtful Requests
Use phrases like "I'm asking for, I would appreciate, etc., which imply politeness but also confidence in what you're requesting within reason.
Back up numbers with industry averages applicable to similar roles/geographical areas as yours
Emphasize Your Value
Mention anything unique or special, such as prior experiences or directly relevant training courses taken while working here thus far.
These could be deciding factors weighed in your favor upon request.
Explain Why Money Matters
Include how much impact certain benefits will have on improving your current quality of life overall.
For example, the additional income may be helping with your financial troubles or inflation.
Making An Offer In Your Salary Negotation Email
Timing is Key
Start by clearly expressing your desired starting point with research on industry standard salaries and current market data about pay rate trends in your profession.
Include benefits or incentives that are important for a successful offer, such as vacation days and signing bonuses.
Show employers the value they'll gain if they accept your demands to make them more likely to agree during negotiations without hesitation!
Close politely yet firmly with a call-to-action statement encouraging swift action after reviewing all details.
Avoid being overly persuasive or demanding; this could lead to negative outcomes due to burnout from decision makers involved in internal discussions regarding compensation packages.
Responding To Counter Offers Through Your Salary Negotiation Email
When responding to a counter-offer in your salary negotiation email, take caution.
Aim for an agreement quickly without sacrificing leverage on either side and ensure all key points are addressed.
If the main reason you're leaving is because of low salaries, always have an alternative or back-up job lined up.
This makes negotiating easier, as you can present your employers with what you're being offered in another role.
Essential points to remember when responding to counter-offers for your Salary Negotiation Email:
Thank the employer for their offer
Explain why the amount isn't enough (politely)
Suggest an alternative figure
Remind them of additional work/benefits you might do
FAQ
What should I include in a salary negotiation email?
Your desired salary or range, justification for the increase(experience / qualification), and any other relevant information such as market research.
When is the best time to send a negotiation email?
After receiving an initial job offer but before accepting it. Avoid sending it too early in the hiring process.
How do I address my current salary without revealing what I currently earn?
Focus on your value rather than your past earnings. Mention that you are looking for fair compensation based on your skills and contributions.