Writing Sale Emails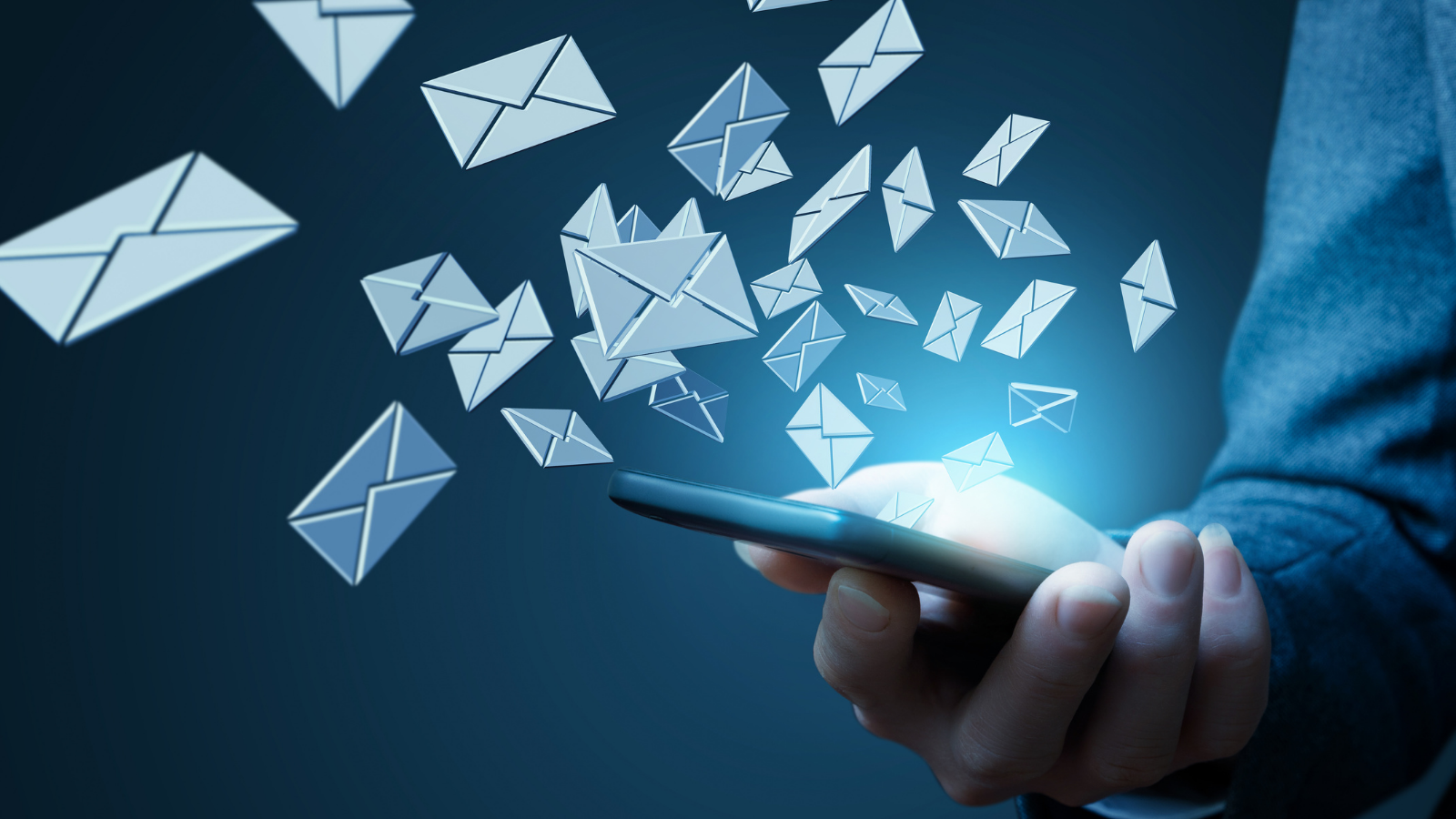 Sending sale emails is a great way to inform your customers about the fantastic deals available for them.
It's an effective marketing strategy which helps businesses attract more shoppers, boost sales, and increase profits.
In this article, we will provide insights on how to write compelling sale emails that stir up anticipation and entice readers into making purchases.
Introduction To Sale Emails
Creating a Successful Sale Email
A sale email is an essential part of any successful email-based sales strategy.
It should provide value by helping potential customers make informed decisions, while increasing brand recognition and loyalty.
To do this effectively:
Explain the unique advantages your product or service offers over competitors'
Leverage automation tools for more successful campaigns
Use engaging calls-to-action with understandable language
Personalize messages to each target audience
By following these steps, you can create educational content that drives customers towards taking action without hard selling tactics like discounts and pressure - ensuring a better chance at securing them as buyers!
Make sure your sale emails are informative and engaging to maximize success.
Creating a successful sale email requires understanding your target audience and crafting content that resonates with them.
Personalizing messages to each target audience can help increase engagement and loyalty.
Additionally, leveraging automation tools can help streamline the process and ensure that your messages are sent out on time.
Crafting The Perfect Subject Line
Craft the Perfect Subject Line
Writing the perfect subject line for your sale email is essential.
Here are some tips to help you craft the perfect subject line:
Keep it Short: No more than 5 words.
Include Relevant Keywords: Make sure the title matches the content.
Emoji & Wordplay: Generate curiosity with intriguing phrases and emoji.
A great subject line can make or break your email.
Designing An Engaging Email Template
Designing an Engaging Email Template
Utilize eye-catching visuals
Focus on short headlines instead of long copy blocks
Set up automated reminders and follow ups
Optimize CTAs for each step in the process, and split test different versions
Ensure images have high resolution to appear professional.
Optimize design for mobile devices too; more than half of opened emails come from phones!
Use responsive designs with breakpoints so no elements are cut off when switching between desktop/mobile views.
This will help readers focus without distraction.
Make sure your email template is engaging and optimized for all devices.
High-resolution images
Short headlines
Automated reminders and follow ups
Optimized CTAs
Split testing
Testing Your Sale Email Before You Send It Out
Test Before Sending
Split customers into two groups: Group A (with modifications) and Group B (no changes).
This A/B split style testing allows businesses to identify what works better between different messages by analyzing performance metrics within each segment separately.
Start with small batches so potential issues don't affect everyone if something goes wrong.
Consider subject lines, CTAs, and campaign engagement when performing tests.
Set measurable goals like increasing open rates linked directly to specific elements of the email content or design.
You can use specialized software for efficient A/B tests...
But most providers like Mailchimp, Sendgrid etc should provide this.
Analyze data from both groups during experimentation.
Adjust messaging according to positive results while identifying areas needing improvement.
Here are some of the most important elements when writing emails:
Writing Relevant And Persuasive Content
Capture Attention
Capture your readers' attention with compelling subject lines, unique introductions to yourself or company, and personalized messages.
Storytelling is key: build an interesting climax that leads the reader toward greater motivation and action.
Explain what problem you are solving for them and why your product/service offers better value than competitors'.
Keep stories light-hearted but relevant; they will engage people more while keeping their interest high until they reach the desired call-to-action (CTA).
Compelling subject lines
Unique introductions
Personalized messages
Light-hearted but relevant stories
Personalizing Your Sale Email For Maximum Results
Personalize Your Sale Emails
Personalizing your sale emails is essential for maximum results.
Segment customers based on their needs and customize elements like subject lines and greetings with addresses such as "Dear [name]"
You can even try including details like age group, location in the subject line (e.g., 50% off car rentals - Tampa).
Don't oversaturate potential customers with too many messages each week; this could lead to disinterest and unsubscribing entirely!
Make sure there's clear information about what type of offers are included within each email so users know why it was sent before taking action:
Segmentation targeting specific customer needs
Customized subject lines & greetings for increased engagement
Reach potential customers without over-saturation
Clearly inform readers about offer included within mail to eliminate confusion around sales promotions.
Optimizing Your Call To Action In The Copy Of Your Email
Create Compelling CTAs
Write CTAs with two or three words max.
Use phrases like Sign Up Now and Start Free Trial.
Include action verbs to encourage readers to take immediate action.
Test different variations for optimization, focusing on a single goal direction instead of multiple ones.
Make sure the language is clear and recognizable so everyone understands instantly!
Make sure your CTAs are clear and concise.
Including Images That Convert In Your Emails
Include Effective Images
Include effective images in your email campaigns to increase conversions and leads.
Visual elements can be more persuasive than words alone.
Consider size, relevancy, and quality when selecting visuals for emails.
Alt-text descriptions help create contrast with complementary color schemes.
Size: 750x400 pixels
Relevancy: Choose visuals that are relevant to your message
Quality: Select high-quality visuals
Using visuals in emails can help... but sometimes plain-text emails work better!
Making Use Of Segmentation & Automation Strategies
Segmentation
Businesses can use segmentation to create more tailored, personalized sale emails.
Segmenting customers based on activity or purchase history helps craft engaging messages that are better received.
Data-driven segmentation enables personalization, increasing engagement with customers without manual effort.
Automation
Automated workflows streamline the sending process while triggered follow-ups ensure relevancy.
Automation helps businesses save time and resources while providing customers with a personalized experience.
By using segmentation and automation strategies, businesses can create more tailored, personalized sale emails that are better received.
This helps increase engagement with customers without manual effort.
Analyzing & Tracking Sales Performance
Sales Performance Analysis
Track and analyze data from multiple sources, including social media platforms, to measure open rates and click-throughs.
Advanced tools can provide insights into who are the most engaged customers or which demographics respond best - helping marketers refine their approach for maximum success.
Measure factors like bounce rate & unsubscribes over time to identify areas for improvement in each campaign.
Figure out what content resonates with audiences better
Gain other valuable marketing intelligence pieces
Sales performance analysis and tracking should be a key part of any successful email strategy.
Tailor messages to customer segments based on findings to maximize success.
This yields long-term, dramatic improvements in results.
FAQ
What should be the length of a sales email?
The ideal length for a sales email is between 50-125 words.
How can I make my subject line stand out in a crowded inbox?
Use attention-grabbing language, personalization, and keep it short(between 3-6 words).
Should I include pricing information in my sale emails?
It depends on your industry and audience. If you're selling high-end products or services, it's better to focus on value rather than price. However, if you're promoting discounts or deals then mentioning prices could help attract more customers.