Warm Lead Emails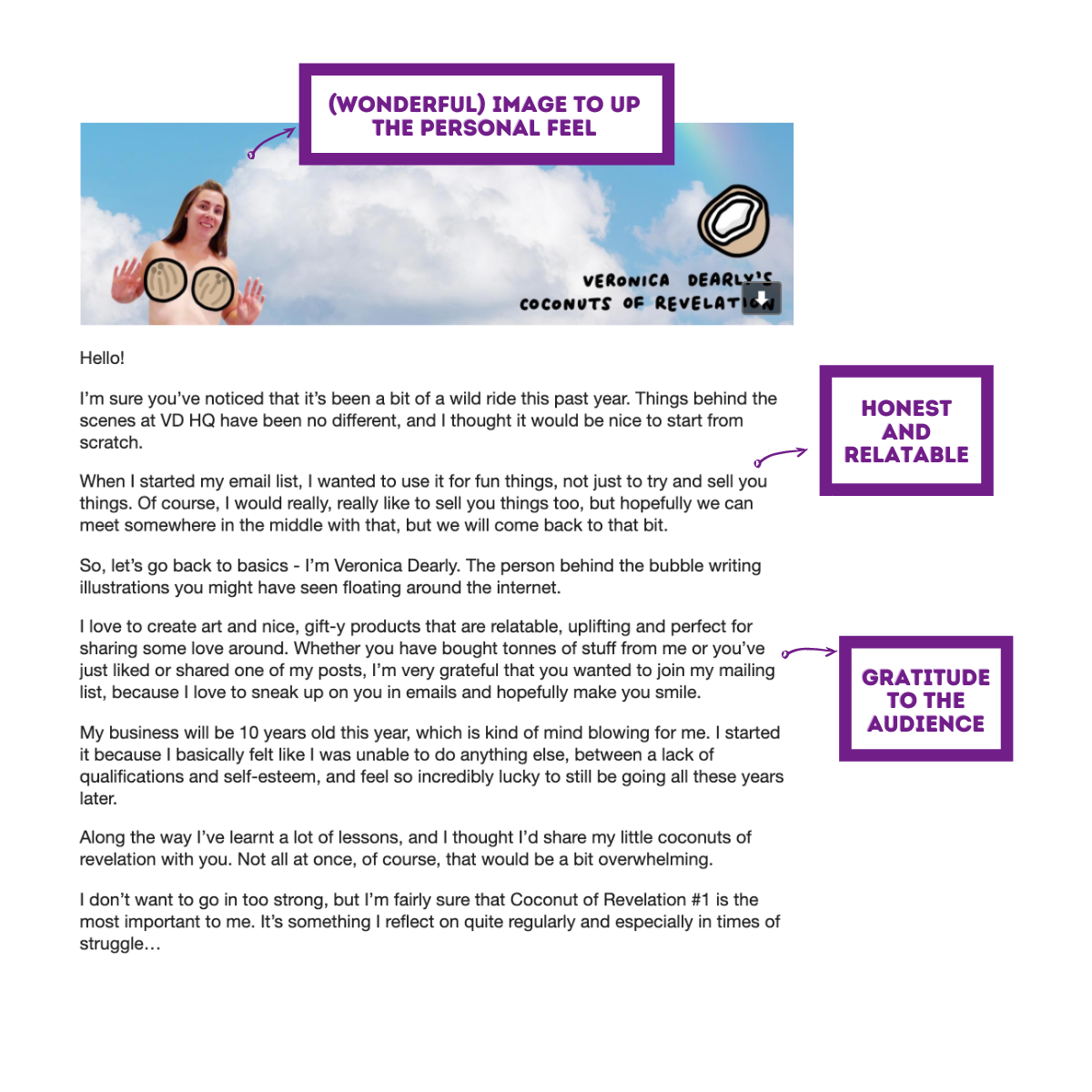 Warm leads represent a great opportunity for businesses to turn prospects into customers.
The challenge is connecting with them in the right way and at the right time.
Writing an effective warm lead email is an important skill that when done correctly, can help you strengthen your relationships with potential clients and increase conversions.
What Is A Warm Lead Email
Warm Lead Emails
A warm lead email is an electronic communication sent to nurture relationships with potential customers who have already expressed interest in a business's products or services.
It helps build trust, generate leads, and introduce new offerings before making a sale.
Warm lead emails are personalized messages tailored for each customer that can be highly effective at getting attention and creating engagement.
They often include content about similar interests related to the company's offering, as well as why their product may benefit them specifically.
Creative formats such as videos or images make these stand out from other marketing messages.
Calls-to-action directing recipients towards offers like discounts or webinars/events invites help too!
Don't confuse warm leads with cold ones – where there's no prior contact versus existing relationship (warm).
Good marketers track metrics such as CTRs, open rates & response rates so they can adjust messaging according to what works best over time per audience segment - ultimately delighting people enough that when it comes time to buy something you come top of mind!
Tips for Warm Lead Emails
Tailor message contents based on individual user data
Focus on providing relevant & valuable content
Craft subject lines which stand out from generic spammy titles
Guide readers down premeditated paths toward desired end action
Ensure response times remain within acceptable expectations
Start writing warm lead emails today to nurture relationships with potential customers and increase sales!
Finding Prospects: How To Identify Your Target Audience
Identifying Your Target Audience
Identifying your target audience is essential for finding the right prospects to send warm lead emails.
Start by analyzing existing customers—their interests, needs, wants, age groups, or locations—to create a picture of them as a base.
Researching Other Sources
Research other sources like social media platforms and market research reports to determine who makes up your ideal customer base.
Brainstorm potential segments that fit these parameters: health professionals interested in digital documentation; small businesses needing help with digital marketing campaigns;real estate agents wanting website redesigns, etc.
Crafting Personas
Craft personas based on each segment's needs when writing content later down the line.
Consider psychological factors too—this will make it easier to tailor messages specifically around each persona's requirements.
Identifying your target audience is essential for finding the right prospects to send warm lead emails.
Segmenting Your Audience
Segment your audience into smaller groups based on their interests, needs, wants, age groups, or locations.
This will help you create more targeted content and messages.
Crafting The Perfect Subject Line For Your Email
Writing the Perfect Subject Line for Your Email
When writing an email to a potential warm lead, it's essential to write an attention-grabbing subject line.
Aim for something short and sweet – no more than ten words long.
Make sure your subject accurately reflects what's inside; misleading or clickbait lines will lose credibility with prospects quickly.
Personalize where possible by including names, locations or job titles etc., which increases open rates further still.
Be creative without being over-the-top; simple can be just as effective!
Specificity makes people take action faster than generic messaging does.
Writing questions rather than statements often gets higher engagement from recipients due its unusual nature compared to traditional marketing messages they receive daily.
Always test multiple variations before sending out emails en masse!
A/B testing different phrasing options helps optimize approach & maximize results every time!
Subject Line Examples
1. [Name], Get Ready to Take Control of [Topic]
2. What Your Business Needs To Know About [Sector]
3. Not Another Boring Email: Here's How To Do More With Less in the [Industry]
5 Short Points about Crafting The Perfect Subject Line:
Five words max length; avoid clickbait headlines
Personalize using name/location etc
Keep it creative yet grounded
Focus on specificity & ask questions
Test various versions before optimizing
The Benefits Of Personalizing Emails With Pre Filled Details
Personalizing Emails
Personalizing emails is a great way to connect with leads and stand out from competitors.
Pre-filled details in an email give customers incentive to click through, as they don't have to fill long forms or search for their info.
This creates deeper connections with prospects and makes messages/products stand out!
Key Benefits
Time savings - no need for lengthy processes
Convenient access - secure storage of important information like contact numbers or event dates
Positive customer experience – brands remember & value previous interactions.
Personalizing emails helps brands build relationships with customers and create a positive experience.
This leads to increased customer loyalty and higher conversion rates.
Writing Attractive Copy And Including Call To Actions (CTAs)
Engaging Copywriting
Writing better copy is essential for creating an effective warm lead email.
Use words that are easy to understand, yet engaging enough to capture the reader's attention and draw them in.
If you're not sure how to do this, try using AtOnce's warm lead email template at the top/bottom of this page.
Call-to-Actions
Include call-to-actions (CTAs) at the end of your message so readers know what they should do next - like signing up on your website or contacting you directly via phone or email.
Link back to relevant blog posts where users can get more information about how they can benefit from working with you right away!
Make CTAs Stand Out
Make CTAs stand out by using vivid language instead of generic phrases such as Learn More Now!
Try something like "Discover How We Can Help You Today!.
Your goal: turn passive viewers into active customers primed and ready take action towards becoming paying customers – provided all other aspects have been executed well before this point too!
Offer incentives such as discounts or freebies if possible; incorporate personalization techniques whenever suitable; remind why there was interest in first place.
Choosing An Appropriate Design Template
Choose a design template for your warm lead emails that is flexible, aesthetically pleasing, and mobile-friendly.
Look for templates you can customize with marketing automation tools like personalization tokens or dynamic content blocks to tailor messages to individual leads.
Include attractive visuals (images and videos) arranged in an organized fashion—this increases engagement with prospects and brings attention to key callouts within the message.
Make sure it features responsive algorithms which resize form fields depending on device type.
Responsiveness is essential since most people view emails primarily on their phones while they're out throughout their day rather than at home near a computer monitor or laptop keyboard.
Optimizing Your Warm Lead Email For Mobile Devices
Optimize for Mobile Devices
Optimize your warm lead emails for mobile devices to make them easier to read and navigate.
Keep the design simple, with high-quality images optimized for all types of screens.
Increase font sizes or add buttons so readers don't have to zoom in/out on their phones or tablets.
Avoid multiple clicks that interfere with user experience; use single clickable links instead when possible.
Minimize the number and size of images used, especially if sent via SMS which rely primarily on shorter messages without attachments (though there are ways around this).
Test content across various platforms before sending out: fonts & font sizes, layouts & media -to ensure everything looks great no matter what device it's viewed from!
Measuring Success With Analytics And Data Tracking Tools
Measuring Success with Analytics and Data Tracking Tools
Measuring success with analytics and data tracking tools is essential for a successful warm lead email campaign.
Marketers can track how effective their marketing automation system is in converting leads by evaluating performance metrics such as open rate, click-through rate (CTR), average order value (AOV) and conversion rates.
Analytics compare results over time or against other campaigns within an industry or market segment to measure effectiveness.
Tracking systems analyze user behavior onsite so marketers can optimize content accordingly for better results from emails sent through programs like Sailthru, MailChimp and Act Ons' B2B Suite CRM platform.
Data gathered helps marketers understand which messages are more likely to be opened, clicked upon and converted into sales opportunities.
Maximizing Success
Analyze performance metrics
Optimize content based on site visitor behaviors
Measure effectiveness compared against other campaigns
Understand which message resonates best among audiences
Use tracking systems built for specific purposes
Segmenting Your Audience For Better Results
Segment Your Audience
Segmenting your audience is essential for successful warm lead emails.
Tailor messages to common characteristics relevant to what you offer, creating a clearly-defined profile.
This makes it more likely potential customers will respond positively and increases chances of success.
Enhance targeting accuracy by using analytics tools like A/B testing.
Measure effectiveness based on variations and adjust campaigns accordingly depending upon results seen – this also helps reduce bounce rates from uninterested parties!
Learn Customer Wants & Needs
Learn customer wants & needs before segmenting
Focus on data points such as age, gender & location
Send personalized content within each group
Use automated triggers where possible
FAQ
What is a warm lead email?
A warm lead email is an outreach message sent to someone who has already shown interest in your product or service, with the goal of converting them into a paying customer.
How do I start my warm lead email?
Start by addressing the recipient by their name and acknowledging any previous interaction you may have had. Then, briefly introduce yourself and your company before diving into how you can help solve their problem or fulfill their need.
What should be included in a call-to-action for my warm lead email?
Your call-to-action should clearly state what action you want the recipient to take next (e.g. schedule a demo, sign up for our newsletter), and include any relevant links or contact information needed to complete that action.