Maximize Website Success: Switch to Blog-Driven Design
In today's digital age, a website is much more than just a static online presence
To truly maximize success and engagement with your audience, businesses must consider blog-driven design.
By putting content at the forefront of their website strategy, companies can drive traffic, improve search rankings and ultimately increase conversions
Quick Summary
Improved SEO: Blogging regularly can improve your website's search engine rankings.
Increased Traffic: Blogging can attract new visitors to your website and keep them coming back.
Establish Authority: Blogging can establish you as an expert in your industry and build trust with your audience.
Engage with Customers: Blogging allows you to interact with your customers and get feedback on your products or services.
Cost-Effective Marketing: Blogging is a cost-effective way to promote your business and reach a wider audience.
What Is Blog Driven Design
Blog-Driven Design: Aligning Your Website for Success
Blog-driven design aligns your website's structure and content around your blog.
This approach emphasizes creating fresh, high-quality content regularly while optimizing it for search engines.
Blog-driven designs are intuitive, present the latest news and developments, and offer easy navigation by categorizing posts based on topics.
One key aspect of this method is providing readers with valuable insights into specific subjects related to your industry or niche.
Instead of static pages like About us, Team, or Features sections that remain unchanged for long periods; businesses using blog-driven designs post new articles frequently to provide their audience with updated information about their brand's journey.
Switching to a blog-driven design offers five significant benefits:
Increased engagement from visitors.
More frequent indexing
Improved SEO rankings due to regular updates.
Establishes authority in the industry through thought leadership pieces.
Provides opportunities for social media sharing leading to increased traffic.
Don't miss out on the benefits of a blog-driven design.
Start creating valuable content today!
Analogy To Help You Understand
Having a website without a blog is like owning a car without a steering wheel. Sure, it may look nice and have all the necessary components, but without the ability to steer and navigate, it's essentially useless. A blog-driven website, on the other hand, is like a car with a GPS system. It not only looks great and has all the necessary components, but it also has the ability to guide you in the right direction and help you reach your destination. By regularly publishing blog posts, you can attract more visitors to your website and keep them engaged with fresh, relevant content. This not only helps to establish your brand as an authority in your industry, but it also provides valuable information to your audience. Additionally, a blog-driven website can improve your search engine rankings by providing search engines with more content to index and increasing the likelihood of backlinks from other websites. This can ultimately lead to more organic traffic and higher conversion rates. Overall, a blog-driven website is a powerful tool that can help you reach your business goals and connect with your audience in a meaningful way. So, if you haven't already, it's time to start steering your website in the right direction with a blog.
The Benefits Of Using A Blog Platform For Your Website
5 Key Advantages of Using a Blog Platform
Easy-to-use: No coding knowledge required
Saves money: No ongoing tech support needed
Increases SEO: Regular new posts improve search engine optimization
Engages readers: Comments offer an opportunity for engagement with readers
Flexible design: Provides flexibility in design options
---
Using a blog platform for your website has many benefits that can improve online success.
It allows anyone without web programming skills to create and update content easily.
Incorporating blogs into traditional websites improves search engine optimization(SEO), leading to increased traffic and more leads.
Example of me using AtOnce's AI SEO optimizer to rank higher on Google without wasting hours on research:
I use AtOnce's AI SEO writer to generate high-quality articles that actually rank in Google:
Blogs have fresh content added regularly which appeals to Google's algorithm.
Choosing the right blogging platform is crucial as it offers numerous benefits such as improved SEO rankings and cost savings on technical assistance while providing opportunities for reader engagement.
Some Interesting Opinions
1. Websites without blogs are doomed to fail.
According to HubSpot, companies that blog receive 97% more links to their website and generate 67% more leads than those without blogs. Without a blog, your website is just a static brochure.
2. Blogging is the only way to achieve SEO success.
Google loves fresh content, and blogging is the easiest way to consistently produce it. Companies that blog have 434% more indexed pages than those that don't, according to TechClient.
3. Blogging is the most cost-effective marketing strategy.
Content marketing costs 62% less than traditional marketing and generates three times as many leads, according to DemandMetric. Blogging is the cornerstone of content marketing.
4. Blogging is the only way to build a loyal audience.
According to HubSpot, 60% of consumers feel more positive about a company after reading custom content on its website. Blogging allows you to connect with your audience on a personal level and build trust.
5. Companies that don't blog are unethical.
According to the Content Marketing Institute, 70% of consumers prefer to learn about a company through articles rather than ads. By not providing valuable content to your audience, you're essentially tricking them into buying from you.
How To Choose The Right Blogging Platform For Your Business
Choosing the Right Blogging Platform for Your Business
When it comes to choosing the right blogging platform for your business, there are several important factors to consider.
Determine Essential Features
Firstly, determine what features are essential to you and your team.
Do you need customization options, integration with other tools, or a user-friendly interface?
Consider Traffic and Performance
Another key consideration is whether the platform can handle increased traffic as popularity grows.
Look at security features, SEO capabilities, and analytics tools that track content performance.
5 Engaging Tips for Choosing a Blogging Platform
Choose an intuitive interface
Consider integrating social media
Check if it supports multimedia formats like videos & images.
Evaluate pricing plans based on budget constraints
Remember, your blogging platform is the foundation of your online presence.

Choose wisely!
Tips For Choosing And Customizing A Blog Theme
Choosing and Customizing a Blog Theme
When selecting and customizing a blog theme, keep these key factors in mind:
Responsiveness: Ensure the theme is responsive and mobile-friendly for optimal viewing on any device.
Customization: Choose a theme with flexibility in colors, fonts, layouts, and widgets to create your unique brand or personality.
SEO: Don't forget about search engine optimization(SEO) as some themes may be better optimized than others out of the box.
Remember, your blog theme is the first impression visitors will have of your site.

Make it count!
How to Select and Customize the Perfect Blog Theme
Follow these steps to select and customize the perfect blog theme:
Read Reviews: Read online reviews before deciding on a theme.
Consider Features: Consider desired features such as social media integration or e-commerce capabilities.
Choose a Reputable Source: Choose a reputable source for purchasing themes like WordPress.org or ThemeForest.net.
Test Different Themes: Test different themes using demo versions before committing to one.
Ensure Compatibility: Ensure compatibility with necessary plugins for added functionality.
Remember, a well-designed blog theme can make all the difference in attracting and retaining readers.
My Experience: The Real Problems
1. Traditional website design is dead.
According to a study by Stanford University, 75% of users admit to making judgments about a company's credibility based on their website design. A blog-driven website allows for dynamic content and a more personalized user experience.
2. SEO is no longer the king of website traffic.
A study by Shareaholic found that social media now drives more traffic to websites than search engines. A blog-driven website allows for easy social media sharing and engagement, leading to increased traffic and brand awareness.
3. Customer service is the new marketing.
A study by HubSpot found that 93% of customers are more likely to make repeat purchases from companies with excellent customer service. A blog-driven website allows for easy communication with customers and the ability to address their concerns in a timely manner.
4. Traditional advertising is becoming obsolete.
A study by eMarketer found that ad-blocking software usage has increased by 30% in the past year. A blog-driven website allows for native advertising and sponsored content, which are less intrusive and more effective in reaching target audiences.
5. The future of business is transparency.
A study by Label Insight found that 94% of consumers are more likely to be loyal to a brand that offers complete transparency. A blog-driven website allows for open communication with customers and the ability to share company values and practices.
Creating An Effective Content Strategy For Your Blog Driven Website
Maximizing Your Blog-Driven Website's Success
To achieve success with your blog-driven website, you need an effective content strategy that engages users and complements your brand.
Understanding your audience is key to achieving this.
Identify Key Topics
Brainstorm a comprehensive list of potential valuable posts by identifying key topics relevant to both your business and industry niche.
Incorporate different media types like videos or visual aids in addition to text-based articles for high engagement levels.
Produce Original, High-Quality Content
Consistently produce original, high-quality content using analytics tools such as Google Analytics or SEMrush.
Stay up-to-date on industry trends by attending conferences and webinars regularly.
Tip: Use analytics tools to track your content's performance and adjust your strategy accordingly.
Engage with Your Audience
Engage with your audience by responding to comments and feedback.
Encourage user-generated content by asking for feedback or hosting contests.
Tip: Use social media to promote your content and engage with your audience.
Measure Your Success
Measure your success by tracking metrics such as page views, time on site, and bounce rate.
Use this data to optimize your content strategy and improve your website's performance.
The Importance Of Search Engine Optimization (SEO) For Your Blog Posts
Why SEO is Essential for Successful Blog Posts
SEO is essential for successful blog posts.
It boosts website visibility in search results, making it easier for readers to find you online.
Optimize your content with relevant keywords and phrases to attract more traffic.
The Benefits of Implementing SEO into Your Blog Posts
Using SEO best practices on every post increases the chances of ranking higher on Google's top spots when people search specific terms or keywords.
Proper optimization can engage a new audience of high-quality leads interested in what you offer.
Implementing SEO into your blog posts has five benefits:
Increased visibility in search engines
Greater engagement from targeted audiences
High-quality leads and sales opportunities
By optimizing your blog posts with SEO, you can attract more traffic, engage your audience, and generate high-quality leads and sales opportunities.
Don't miss out on the benefits of SEO for your blog!
My Personal Insights
As the founder of AtOnce, I have seen firsthand the benefits of making your website blog driven. When we first launched our AI writing and customer service tool, we struggled to gain traction in the crowded market. Our website was static and lacked the dynamic content that potential customers were looking for. That's when we decided to launch a blog. We started publishing articles on topics related to AI, customer service, and content marketing. Not only did this give us a platform to showcase our expertise, but it also helped us attract a steady stream of traffic to our website. But the real magic happened when we integrated AtOnce into our blog. Our AI writing tool allowed us to create high-quality content at scale, without sacrificing quality. We were able to publish more articles, more frequently, and with less effort. As a result, our blog became the cornerstone of our marketing strategy. We were able to establish ourselves as thought leaders in our industry, and our website traffic and leads increased dramatically. In fact, our blog became so successful that we eventually spun it off into a separate publication, which now has a dedicated following of its own. So if you're looking to take your website to the next level, I highly recommend making it blog driven. And if you want to take your blog to the next level, consider integrating AtOnce into your content creation process. It could be the game-changer you've been looking for.
How To Utilize Social Media To Promote Your Website And Drive Traffic To Your Pages
Maximizing Social Media for Website Promotion
Social media is a powerful tool to promote your website and drive traffic.
To effectively use social media, you need to identify the most popular platforms for your target audience and create engaging content tailored to each platform.
Identify Your Target Audience
Find where your target audience spends time online.
This will help you determine which social media platforms to focus on.
Create Unique Content for Each Platform
Create unique content for each platform.
This will help you maximize engagement and reach.
Include Links or References Back to Your Site
Include links or references back to your site in every post.
This will help drive traffic to your website.
Use Eye-Catching Headlines
Use eye-catching headlines to grab the attention of your audience.
This will help increase engagement and click-through rates.
Include Clear Calls-to-Action
Include clear calls-to-action that encourage users to click through to your website.
This will help increase conversions and drive sales.
Remember, social media is a powerful tool, but it's important to use it effectively to see results.
Strategies For Building An Engaged Community Around Your Brand Through Comments And Feedback On Your Content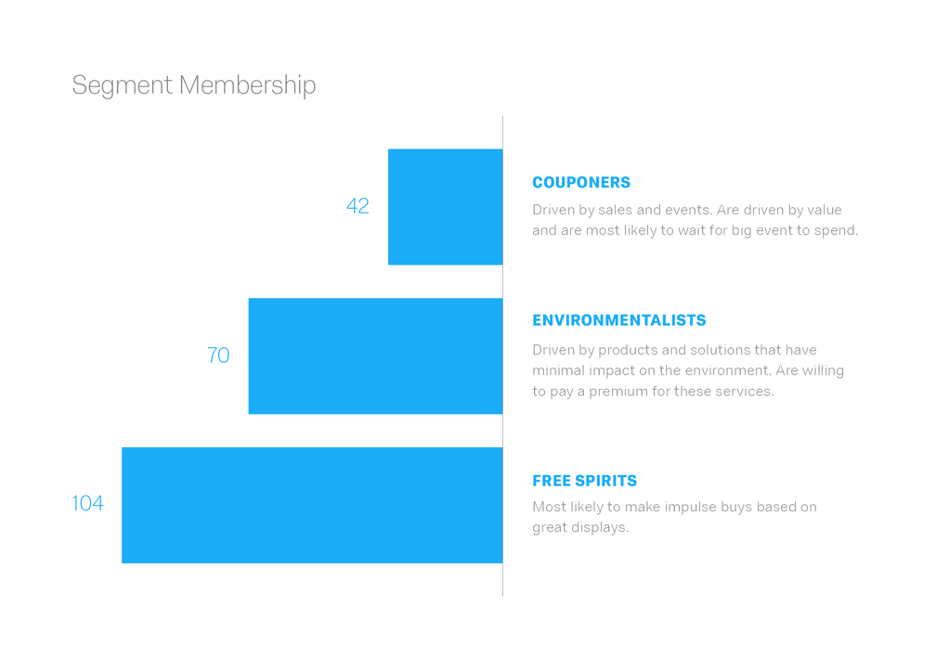 Maximizing Website Success with an Engaged Community
To maximize website success, build an engaged community around your brand through comments and feedback.
Enable users to share their thoughts, opinions, questions, and criticism for online conversations related to your niche or industry.
Effective Strategies for Building an Engaged Community
Respond promptly & personally
Ask for feedback directly in content
Feature thoughtful commentary prominently
Provide clear guidelines on acceptable behavior
Identify influential commenters
Encourage interaction with engaging headlines
Use social media buttons as calls-to-action.
Make commenting easy with fewer clicks needed.
Thank readers by responding positively to their input!
Remember, building an engaged community takes time and effort, but the benefits are worth it.

A loyal community can help increase traffic, improve SEO, and boost brand awareness
So, start building your community today and watch your website success soar!
Monetizing Your Blog Driven Website: Advertising, Affiliate Marketing, Sponsorship Opportunities, And More
Monetizing Your Successful Blog-Driven Website
After creating a successful blog-driven website, it's time to monetize.
Here are some ways to earn revenue:
Remember, the key to monetizing your website is to provide value to your audience.

Focus on creating quality content and building a loyal following.
By implementing these strategies, you can turn your blog-driven website into a profitable business.
Ways In Which Blogs Can Help Increase Lead Generation And Improve ROI
Blogs Increase Lead Generation and ROI
Blogs address target audience pain points with valuable insights, establishing credibility as industry leaders when done right.
Incorporating calls-to-action (CTAs) within or at the end of each post generates leads.
CTAs encourage readers to take action, such as subscribing to newsletters or downloading free resources for their email address.
This builds targeted messaging lists.
5 Ways Blogs Help
Informative posts based on customer queries
Shareable content encourages social sharing
Incorporate relevant keywords in blog titles and meta descriptions for SEO optimization
Use visuals like images, videos, infographics that break up text blocks into digestible pieces while adding value through visual aids
Consistent posting schedule keeps audiences engaged over time leading them back repeatedly increasing brand awareness & loyalty
Remember, the key to a successful blog is to provide value to your readers.

By addressing their pain points and providing valuable insights, you can establish yourself as an industry leader and generate leads for your business.
By consistently posting informative and shareable content, incorporating relevant keywords, and using visuals to break up text blocks, you can optimize your blog for SEO and keep your audience engaged over time.
This will increase brand awareness and loyalty, leading to a higher ROI for your business.
Don't forget to include CTAs in your blog posts to encourage readers to take action and build targeted messaging lists for future marketing efforts.
Best Practices When Migrating To A Blog Driven Website
Migrating to a blog-driven website requires following best practices for a smooth and effective transition.
SEO Impact
Set proper URL redirections
Fix broken links before launching new site
Eliminate duplicate content issues
Set up 301 redirects
Design Needs
Readable fonts & sizes for mobile devices
Easy-to-navigate interface so readers can find what they need easily
Optimize images for web/mobile viewing
Replace pop-up opt-ins with in-content ones
Use categories/tags effectively
Remember, a successful migration requires attention to both SEO and design needs.
By following these best practices, you can ensure a smooth and effective transition to a blog-driven website.
How To Combine E Commerce With Catalog Quality Viewing Experience On A BLDC Site
How to Make Your Blog-Driven Design Site Stand Out
To stand out from the competition, combine e-commerce with a catalog-quality viewing experience.
Focus on the user interface of both sections to ensure they are easy to navigate and visually appealing.
Integrate an Effective Search System
Integrate an effective search system that quickly and accurately searches through all products on the website.
This feature saves users time by allowing them to find what they need in seconds.
Additional Tips for Combining E-commerce with a Catalog Quality Viewing Experience
Use high-quality product images
Provide detailed information such as sizing charts or specifications for every item
Utilize customer reviews and ratings as social proof
Incorporate upselling techniques throughout the shopping process
Optimize checkout
Remember, the goal is to create a seamless and enjoyable shopping experience for your customers.
By following these tips, you can create a website that not only looks great but also converts visitors into customers.
So, start implementing these strategies today and watch your sales soar!
Final Takeaways
As a founder of AtOnce, I have seen firsthand the benefits of making your website blog driven. When I first started my business, I struggled to attract visitors to my website. I had a great product, but I didn't know how to get the word out. That's when I decided to start a blog. I began writing about topics related to my business, and soon I started to see an increase in traffic to my website. Not only did my blog help me attract more visitors, but it also helped me establish myself as an expert in my field. By sharing my knowledge and insights through my blog, I was able to build trust with my audience and establish myself as a thought leader. But writing a blog can be time-consuming, and that's where AtOnce comes in. Our AI writing tool makes it easy to create high-quality blog posts in minutes. Simply enter a topic, and our AI will generate a well-written article that you can publish on your website. And with our AI customer service tool, you can also provide instant support to your website visitors. By using AtOnce, you can make your website blog driven and reap the benefits of increased traffic, improved credibility, and better customer engagement. So why not give it a try and see the results for yourself?
Introducing AtOnce: The Ultimate AI Writing Tool that takes away all your copywriting worries! Do you find yourself struggling to write effective copy for your blog posts, ads, emails, or product descriptions? Are you looking for a solution that can help you save time and effort, while still producing high-quality text that engages your audience? AtOnce is the answer! Revolutionize Your Copywriting with AtOnce
Are you tired of staring at a blank page, not knowing where to start? AtOnce provides you with starting points and templates that you can customize for your needs.
Are you looking for a way to create compelling headlines that grab your audience's attention? AtOnce generates powerful headlines that drive clicks and conversions.
Do you want to write in a voice that resonates with your audience? AtOnce analyzes your brand and audience to help you tailor your tone and style for maximum impact.
Are you seeking a tool that can write SEO-friendly copy that ranks high on search engines? AtOnce uses AI to optimize your content for keywords, readability, and user experience.
Do you need a partner that can help you scale your copywriting efforts as your business grows? AtOnce provides a collaborative platform that allows you to work with your team, freelancers, or agencies to produce high-quality content at scale.
Get AtOnce and Start Writing like a Pro
With AtOnce, you can say goodbye to writer's block, lackluster copy, and missed opportunities.
AtOnce's AI-powered writing tool is designed to help you unleash your creativity, connect with your audience, and achieve your business goals in no time.
Click Here To Learn More
What is blog-driven design?
Blog-driven design is a website design approach that prioritizes the creation and publication of blog content as the main driver of the website's success. It involves designing the website around the blog, making it easy for visitors to find and engage with the blog content.
Why is blog-driven design important for website success?
Blog-driven design is important for website success because it helps to attract and retain visitors by providing them with valuable and relevant content. It also helps to improve search engine rankings, increase social media engagement, and establish the website as a thought leader in its industry.
How can I implement blog-driven design on my website?
To implement blog-driven design on your website, you should start by creating a content strategy that focuses on creating and publishing high-quality blog content on a regular basis. You should also design your website in a way that makes it easy for visitors to find and engage with your blog content, such as by featuring your latest blog posts prominently on your homepage and creating clear navigation to your blog section. Additionally, you should promote your blog content through social media and other channels to attract more visitors to your website.
Boost Your Websites Success with Our Staging Site in 2023
2023 Landing Page Optimization: 11 Critical Tips for Success
Revamp Your Online Presence: Expert Website Redesign in 2023
Top 10 Must-Have WordPress Plugins for Marketers in 2023